A Little Better....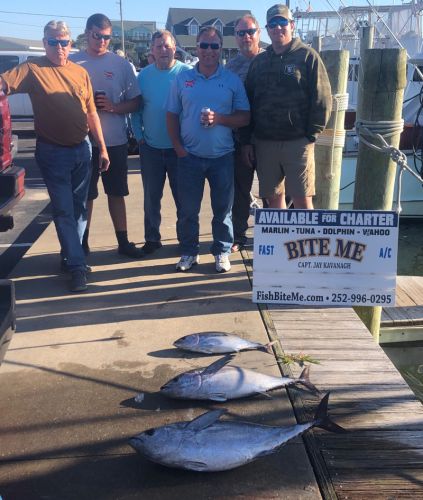 Wednesday, October 20, 2021
Offshore from Oregon Inlet
Inshore from Oregon Inlet
Corolla to Nags Head Piers
Corolla to Nags Head Surf
Corolla to Nags Head Sound
Offshore from Hatteras Inlet
Inshore from Hatteras Inlet
Hatteras Piers
Hatteras Surf
Hatteras Sound
Offshore from Ocracoke Inlet
Inshore from Ocracoke Inlet
Ocracoke Surf
Ocracoke Sound
Yesterday we tried live bait for Kings and Black fins and flat out struck out, catching one shark.
The live baiting had been better than the offshore action so we thought we would give it a try, nada.
Today we tried back offshore and caught three blackfin Tunas up to 32# and had that many more bites.
Pretty day and a few quality fish.
Thanks guys