Mahi!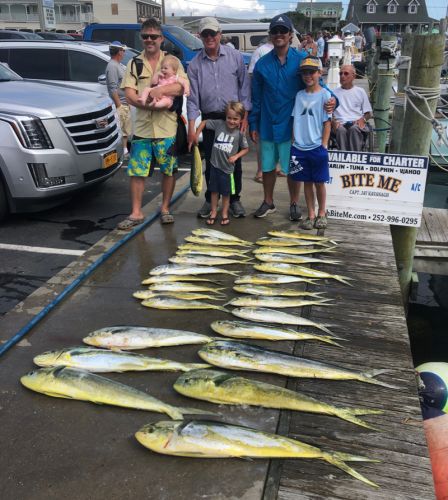 Offshore from Oregon Inlet
Inshore from Oregon Inlet
Corolla to Nags Head Piers
Corolla to Nags Head Surf
Corolla to Nags Head Sound
Offshore from Hatteras Inlet
Inshore from Hatteras Inlet
Hatteras Piers
Hatteras Surf
Hatteras Sound
Offshore from Ocracoke Inlet
Inshore from Ocracoke Inlet
Ocracoke Surf
Ocracoke Sound
our friends the McCarthys on board today, we missed them last year.
Good dolphin fishing for our skilled anglers today.
We caught a mess of them on the light tackle, then went looking for a big bite and caught a few more dolphin
Thanks guys!