Mahi on a Pretty Day!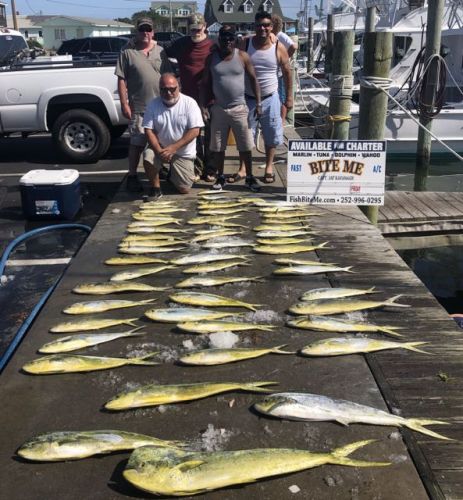 Offshore from Oregon Inlet
Inshore from Oregon Inlet
Corolla to Nags Head Piers
Corolla to Nags Head Surf
Corolla to Nags Head Sound
Offshore from Hatteras Inlet
Inshore from Hatteras Inlet
Hatteras Piers
Hatteras Surf
Hatteras Sound
Offshore from Ocracoke Inlet
Inshore from Ocracoke Inlet
Ocracoke Surf
Ocracoke Sound
Boonie, Adam, Red, Boo and Miguel on board today
You can count on two things from these dudes, they have good luck and bring excellent shrimp salad!
They continued their streak today with both!
pretty day on the water and it was nice and cool too!
Thanks fellas!