River of Mahi!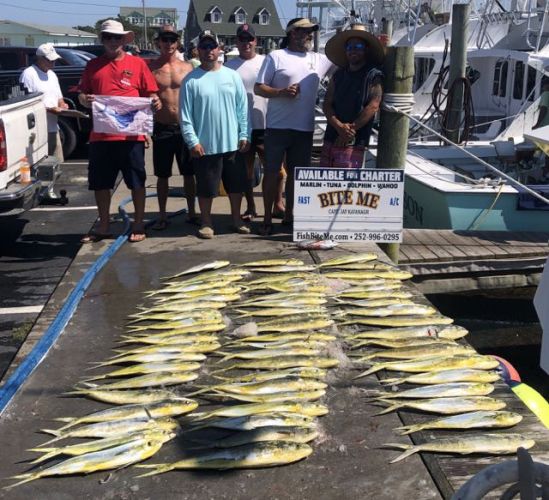 Offshore from Oregon Inlet
Inshore from Oregon Inlet
Corolla to Nags Head Piers
Corolla to Nags Head Surf
Corolla to Nags Head Sound
Offshore from Hatteras Inlet
Inshore from Hatteras Inlet
Hatteras Piers
Hatteras Surf
Hatteras Sound
Offshore from Ocracoke Inlet
Inshore from Ocracoke Inlet
Ocracoke Surf
Ocracoke Sound
We encountered some vikings while bailing dolphins, but they were friendly!
Thanks guys great day!
another crew of locals and another slick calm day
had a couple of bites and caught a few dolphin, missed some kind of billfish and then Kevin caught a sail out of a double, the other one did not get hooked!
Then we found the river of mahi.
Been along time since I've seen than many dolphin in one school.
the boys quickly caught a large mess!