Rva Buds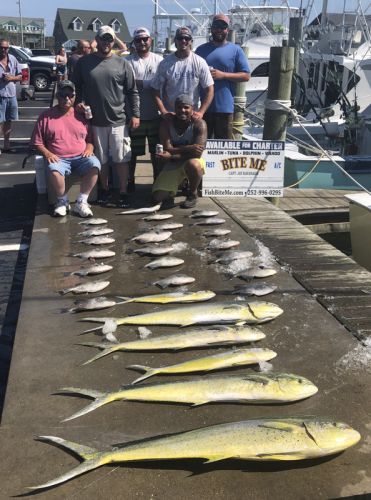 Offshore from Oregon Inlet
Offshore from Hatteras Inlet
Offshore from Ocracoke Inlet
Holy cow, first of June already, time is flying by.
Our Mate Garrett's buddies from RVA on board today.
Caught a small mess of gaffer dolphin on the troll and a mess of triggers and one sand tile on the bottom.
Great guys kept me laughin all day.
See you in the fall!
[img]http://www.fishbiteme.com/pics2018/June%201st%202018.jpg[/img]