Screaming Current!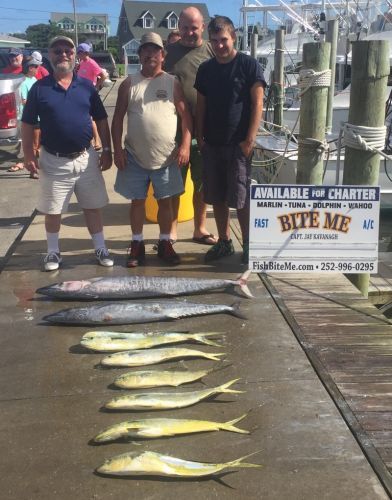 Offshore from Oregon Inlet
Offshore from Hatteras Inlet
Inshore from Hatteras Inlet
Offshore from Ocracoke Inlet
Inshore from Ocracoke Inlet
new friends on board on a pretty day.
We have been cursed with screaming gulf stream current and that almost always shuts the fishing off.
We were one of the lucky ones today, to get a few bites and to hang on to them.
two wahoos and a small mess of dolphin for our boys!
thanks guys.