Team Monkalur!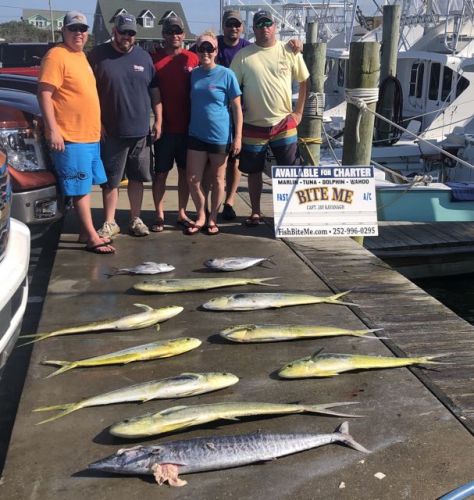 Offshore from Oregon Inlet
Inshore from Oregon Inlet
Corolla to Nags Head Piers
Corolla to Nags Head Surf
Corolla to Nags Head Sound
Offshore from Hatteras Inlet
Inshore from Hatteras Inlet
Hatteras Piers
Hatteras Surf
Hatteras Sound
Offshore from Ocracoke Inlet
Inshore from Ocracoke Inlet
Ocracoke Surf
Ocracoke Sound
had the folks that make the legendary Monkalur on the boat again today.
They fish with us every year this time of year.
We pulled a monkalur heavy spread and scrapped out a catch of dolphin, tuna and wahoo.
These people are fun to hang out with and I look forward to their trip every year.
They wanted Joe to come fishing with them, but he had a prior engagement.
The boy has a full social calendar.
Check them out, awesome fish catching lure!