Three Finger Drag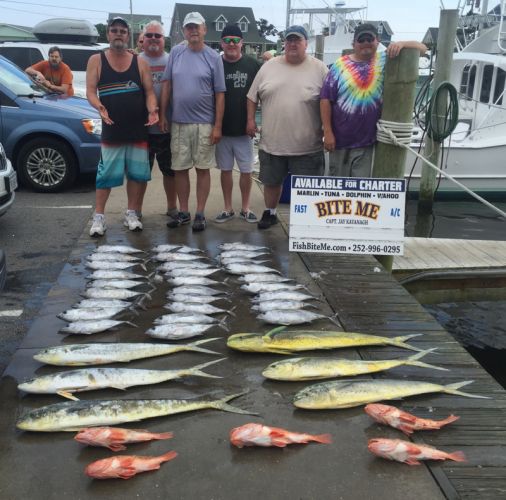 Offshore from Oregon Inlet
Offshore from Hatteras Inlet
Offshore from Ocracoke Inlet
Our old friends the Delaware Destroyers on board today.
I was created first thing by a world famous Jules McMuffin, it was delicious, definitely employed the three finger drag.
pretty day today.
The boys caught blackfins, dolphins and a few rose fish in the deep!
A large time was had by all.
Get to do it all again with them in the am!
thanks guys