Tuna and Dolphin!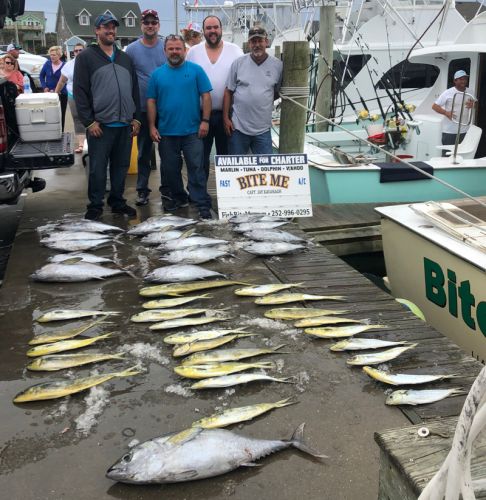 Offshore from Oregon Inlet
Inshore from Oregon Inlet
Corolla to Nags Head Piers
Corolla to Nags Head Surf
Corolla to Nags Head Sound
Offshore from Hatteras Inlet
Inshore from Hatteras Inlet
Hatteras Piers
Hatteras Surf
Hatteras Sound
Offshore from Ocracoke Inlet
Inshore from Ocracoke Inlet
Ocracoke Surf
Ocracoke Sound
Been a while since these dudes have fished with us but we are glad they are back!
Caught a mess of Blackfin tunas, and dolphin.
Folks are gonna eat good!