Tuna Dolphin Wahoo Meat!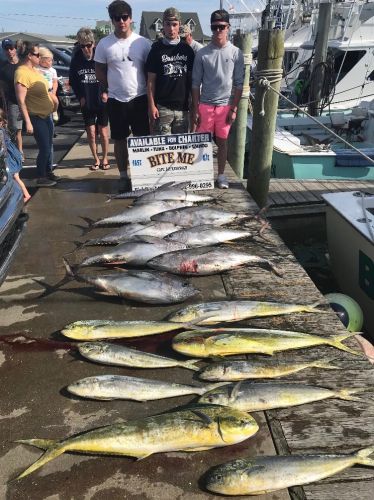 Offshore from Oregon Inlet
Inshore from Oregon Inlet
Corolla to Nags Head Piers
Corolla to Nags Head Surf
Corolla to Nags Head Sound
Offshore from Hatteras Inlet
Inshore from Hatteras Inlet
Hatteras Piers
Hatteras Surf
Hatteras Sound
Offshore from Ocracoke Inlet
Inshore from Ocracoke Inlet
Ocracoke Surf
Ocracoke Sound
The boys had a race this weekend and we were able to procure the services of celebrity fill in Captain John Olney.
John and Jeffery put these boys in the meat!
Wahoo, Yellowfins and dolphins!
Thanks guys