Tuna Tuna Tuna!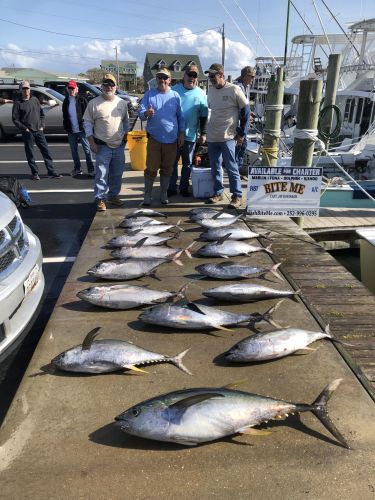 Offshore from Oregon Inlet
Offshore from Hatteras Inlet
Offshore from Ocracoke Inlet
Great group of fellas that have been fishing with me and the Hatteras Fever for several years.
Glad to have them back on board the bite me.
Good tuna fishing continues off Hatteras.
Mix of yellowfins and blackfins.
Not ideal conditions, but they bit a little bit.
Thanks fellas, glad to have you back!
[img]http://www.fishbiteme.com/pics2018/April%206th%202018.jpg[/img]