Wahoo and Tuna!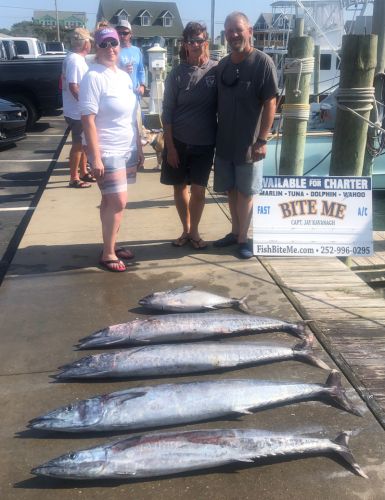 Wednesday, September 2, 2020
Offshore from Oregon Inlet
Inshore from Oregon Inlet
Corolla to Nags Head Piers
Corolla to Nags Head Surf
Corolla to Nags Head Sound
Offshore from Hatteras Inlet
Inshore from Hatteras Inlet
Hatteras Piers
Hatteras Surf
Hatteras Sound
Offshore from Ocracoke Inlet
Inshore from Ocracoke Inlet
Ocracoke Surf
Ocracoke Sound
Contessa, Coleen and Ken on board today.
We caught a wahoo on the high speed and set out and caught another one.
Couple more wahoo bites and a nice blackfin rounded out the day.
Pretty day with good people!
Thanks!