Wahoos and Dolphin on a Pretty Day!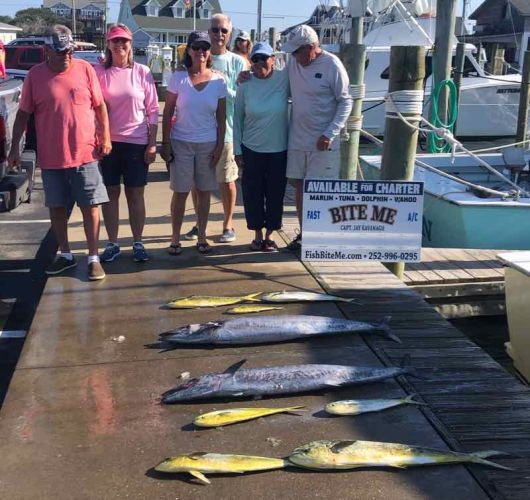 Tuesday, September 20, 2022
Offshore from Oregon Inlet
Inshore from Oregon Inlet
Corolla to Nags Head Piers
Corolla to Nags Head Surf
Corolla to Nags Head Sound
Offshore from Hatteras Inlet
Inshore from Hatteras Inlet
Hatteras Piers
Hatteras Surf
Hatteras Sound
Offshore from Ocracoke Inlet
Inshore from Ocracoke Inlet
Ocracoke Surf
Ocracoke Sound
Friends from Delaware on board today.
We caught a couple of wahoos out of several bites, sometimes that is how wahoo fishing goes but we batted way less than .500
Caught a few dolphin, saw more that would not bite.
Marked fish and bait all afternoon with no willing participants.
thanks guys, great to have you back in Hatteras and on board the Bite Me