Wahoos and Dolphins!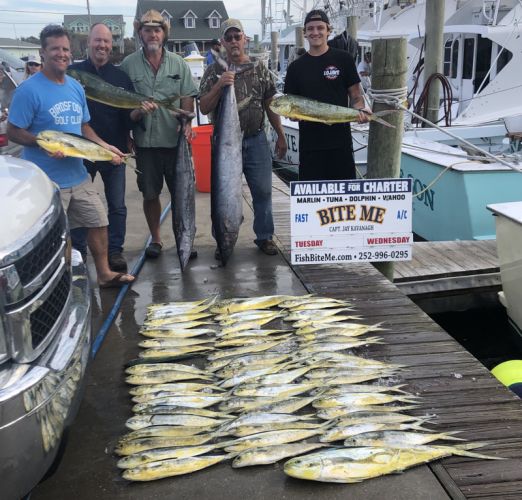 Offshore from Oregon Inlet
Inshore from Oregon Inlet
Corolla to Nags Head Piers
Corolla to Nags Head Surf
Corolla to Nags Head Sound
Offshore from Hatteras Inlet
Inshore from Hatteras Inlet
Hatteras Piers
Hatteras Surf
Hatteras Sound
Offshore from Ocracoke Inlet
Inshore from Ocracoke Inlet
Ocracoke Surf
Ocracoke Sound
Our crew today had an epic journey getting here.
They made it and we went fishing. Catching too, a large mess of dolphins and a couple of wahoos including a 53# citation.
Pretty day also
Thanks guys, We missed you Doug!