Whether you're a regular fitness buff who needs a change or a newbie with a New Year's resolution, if you're like most people, you're feeling the itch to make a positive start in 2023. Exercise is a tried-and-true way to feel better, look better, sleep better and have a happier outlook, and a new exercise ritual is the perfect way to kick off a new year.
Outer Banks residents are typically an active bunch who are definitely tuned in to the benefits of exercise, whether it's surfing the waves, walking the beach, biking the roads or working out in a gym. To make the exercise habit stick, it's important to find something you love to do. It also helps to find a friend or a tribe to encourage you to work hard and keep at it. Gyms and fitness centers are great places to not only work out but also meet new people to help motivate you on your fitness journey. Keep reading to learn about awesome 10 local gyms. 
Photo: Before or after your strength-training session, climb aboard the cardio machines at Outer Banks Sports Club.
Whether you join up for a year or sign up for a week during your vacation, you'll enjoying meeting the friendly people and experiencing the workouts these places offer. 
This large gym is filled with all the latest cross-training and weight machines, free weights and cardio equipment. They also have a great aerobics room where you can take classes. Personal training, tanning, saunas and massage are also available. They are open seven days a week with daily, weekly, seasonal and family vacation packages available. Check out their smoothie bar too! 2423 S. Croatan Highway, The Bypass, MP 10, Nags Head, (252) 441-8361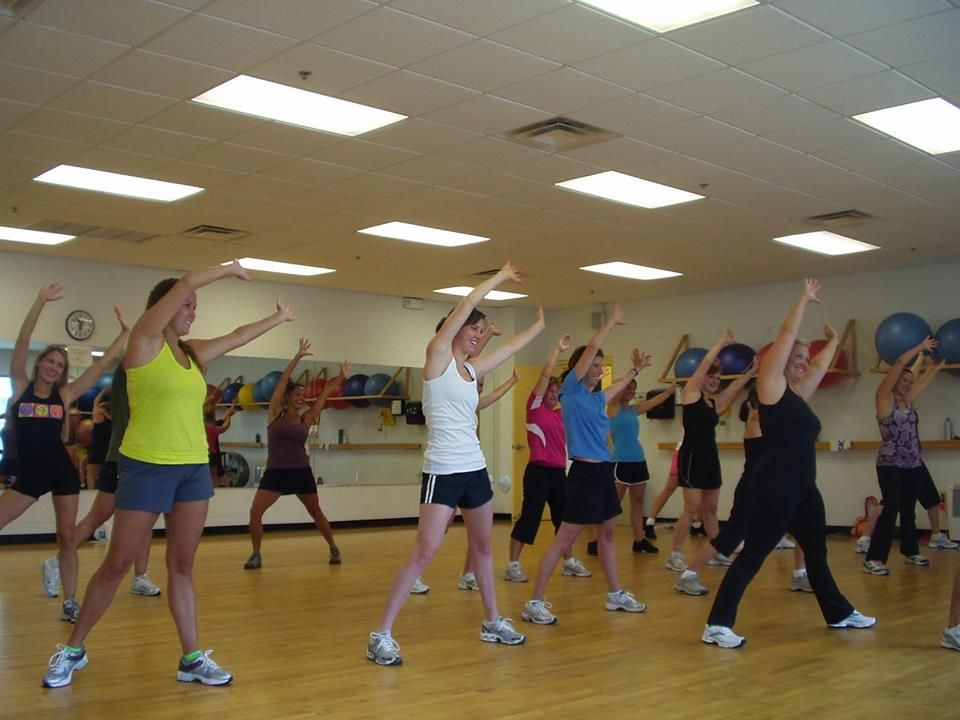 Group exercise classes like Zumba, Pilates, yoga, spin, HIIT and more are offered at Outer Banks Family YMCA.
This 28,000-square-foot facility offers a 25-meter indoor lap pool and a wellness center with state-of-the-art weight and cardio equipment. They offer a range of fitness and aquatic classes and also have racquetball courts and a full-court gymnasium for pickleball, basketball, soccer and volleyball. They also have camps for kids, wellness programs, swim lessons, youth and adult sports leagues and personal training. Free childcare is available while you work out. 24/7 access is available to members. 3000 S. Croatan Highway, The Bypass, MP 11, Nags Head, (252) 449-8897
Roanoke Island Fitness Lab
Roanoke Island Fitness Lab, R.I.F.L. for short, is a place where people of all ages and fitness levels come together in the name of fitness and wellness. The gym offers classes in functional fitness, spin, HIIT, TRX, CrossFit and more. Open gym hours and personal training are also available. 823 N. U.S. Highway 64, Manteo, (252) 305-8223
OBX Fitness Collective
OBX Fitness Collective is a health and fitness studio offering a broad spectrum of movement and strength-based classes such as Barre, Tabata, HIIT, Hip Hop, TRX, Athletic Flow, Whimsy Warriors, personalized training, running coaching and Movement 101, which is a unique combination of rhythmic, locomotive, gymnastic and parkour movements with functional strength training. 3810 N. Croatan Highway, Unit G, The Bypass, MP 4.5, Buccaneer's Walk, Kitty Hawk, (252) 722-6292
The Gym
The Gym offers an open gym format along with classes in functional fitness, kickboxing, boxing strength and conditioning more. They also offer personal training. 3712 N. Croatan Highway, The Bypass, MP 4.5, Kitty Hawk, (252) 255-0609
Momentum
Momentum provides fitness classes several times a day, jiu jitsu workouts and open gym hours. They also offer personal training. 3834 N. Croatan Highway, Kitty Hawk, (252) 202-2917
CrossFit Outer Banks
CrossFit and cardio equipment are found here, along with strength-training machines and free weights. CrossFit Outer Banks offers a variety of classes from beginner to advanced. Certified Personal Trainers are also available for private and group sessions to help you reach any goals. Walk-ins are welcome at this gym, and they offer day and week passes. 504 W. Lake Drive, Unit W, Kill Devil Hills, (252) 441-7400
Pine Island Racquet and Fitness Center
This center sports a fitness and health center complete with cardio and circuit training equipment. They offer elliptical trainers, Cybex machines, free weights, treadmills and rowing machines. For tennis players, the Pine Island Racquet Center is a dream. Choose from play on three indoor Plexi-cushion hard courts, heated or air-conditioned depending on the weather, or two outdoor clay courts. Lessons and clinics for children and adults are available. Pickleball is available here as well. 290 Audobon Dr, Corolla, (252) 453-8525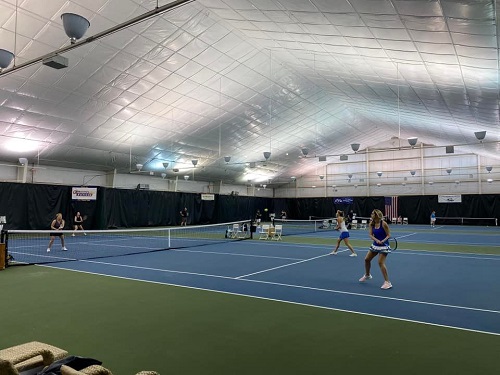 Pine Island Racquet & Fitness Club is the premiere tennis facility on the Outer Banks.
Raise the Bar Fitness & Gym
Raise the Bar is a 24-hour gym that offers fitness classes, cardio machines, free weights and all the weight-lifting equipment and personal training you need to get and stay fit. 40618 NC-12, Avon, (919) 606-7329
The Fort
The Fort is a gym offering free weights, cardio machines and equipment, including ropes, bars and rings, for strength training and physical fitness. Classes and personal training are also available. 52327 N.C. Highway 12, Frisco, (252) 256-0998
Angie's Gym
Angie's Gym is a self-serve fitness center open daily with cardio and strength machines and free weights. They also have a fitness room with classes. 141 Sand Dollar Road, Ocracoke, (252) 928-2496
Dare County Facilities
Dare County offers fitness equipment and free or low-cost classes at three locations in Kill Devil Hills, Manteo and Buxton.
Baum Center - fitness classes for all abilities, ages 55 and older only - 300 Mustian Street, Kill Devil Hills, (252) 475-5644
Dare County Center
- fitness room, fitness classes, 
950 Marshall Collins Drive, Manteo, 
(252) 475-9270
Fessenden Center - fitness center, basketball courts, fitness classes - 46830 N.C. Highway 12, Buxton, (252) 475-5650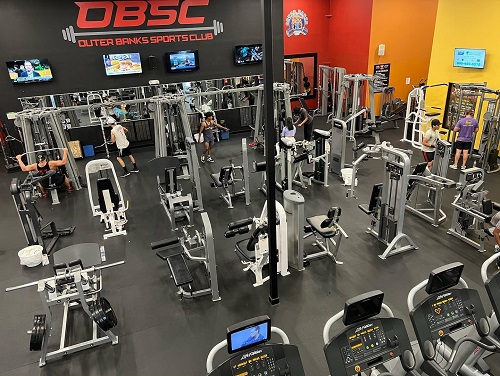 For many other ideas for outdoor and indoor activities from Corolla to Ocracoke, click here.