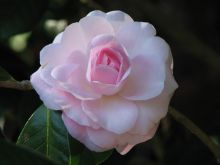 As Valentine's Day approaches, love is in the air. Whether you're celebrating with your sweetie, friends and family or celebrating your singledom, there are many fun things to do on Tuesday, February 14. And if you want to do some Valentine's pre-gaming, check out the Valentine-themed events happening this weekend too. Keep reading and be sure to also check our Daytime and Nightlife listings for more fun things to do all week long.
Photo: Blooming camellias at The Elizabethan Gardens are as lovely as love.
Stroll the Gardens
The camellias are in bloom at The Elizabethan Gardens on Roanoke Island, and there really couldn't be a better way to spend a day date than wandering around admiring all the beautiful plants and colors. You can take your own tour or you can enjoy a Camellia Tour every Tuesday, Thursday or Saturday in February at 10 a.m. or 2 p.m. The tour includes a tasting of tea made from the Gardens' camellia plants. Plus, they have camellia and other plants for sale. The tour is free with admission, and the tea tasting is $5 extra. Get the details here.
Create at AR Workshop
On Friday, February 10 at 6 p.m., enjoy Champagne and chocolate while creating wood and canvas projects with your sweetie. On Saturday, February 11, at 2 p.m. attend the Valentine's cookie decorating workshop. On Monday, February 13 at 6 p.m., make bath bombs and candles with your own signature scent. Register in advance here for these events in Kill Devil Hills.
Cook at Modern Coastal Cookery
On Saturday, February 11, or Tuesday, February 14, you and your sweetie can learn to cook up a special meal of filet mignon and chocolate mousse. This one will be held at 6 p.m., and the cost is $160 for a couple. On Monday, February 13, at 6 p.m., the Galentine's Day cooking class will feature tutorials in cooking appetizers and desserts. Cost is $79, wine included. Click here and then click on Cooking Classes to register.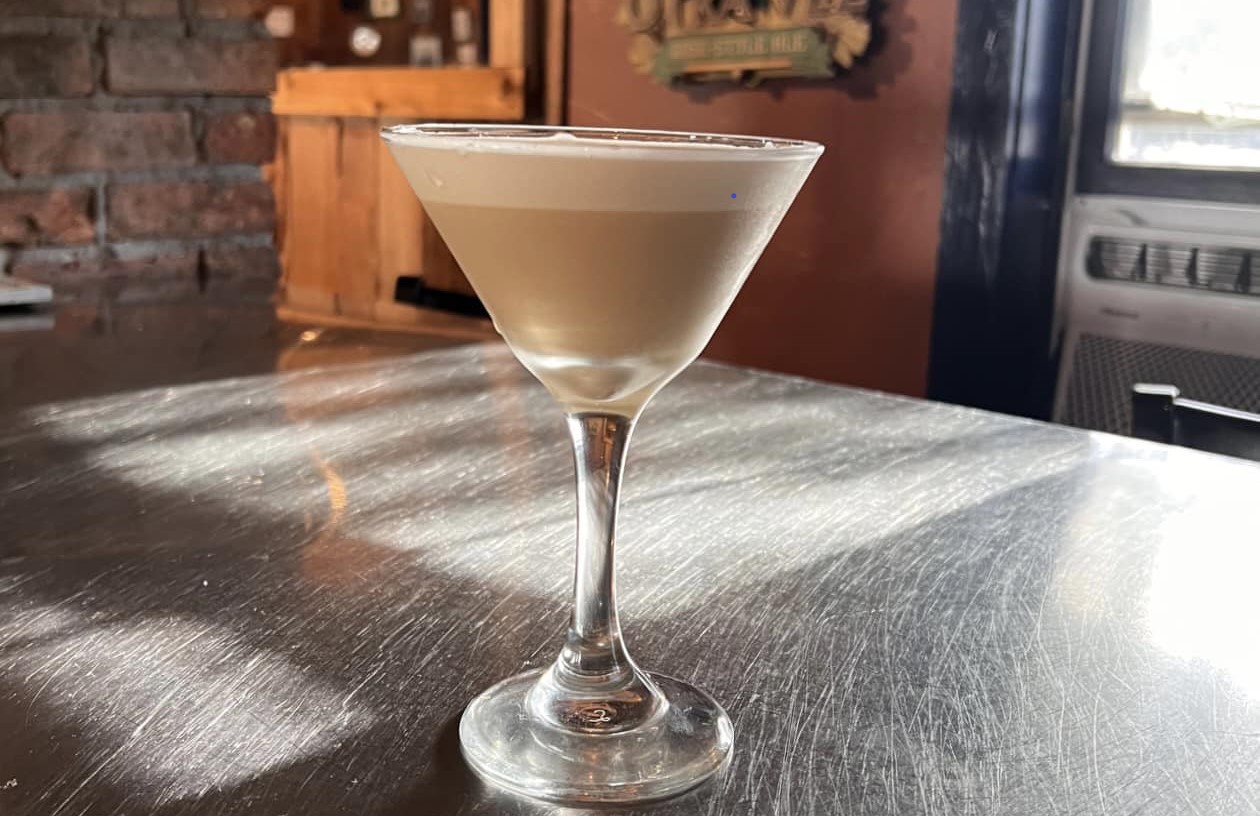 Learn to make seriously tasty, hand-crafted cocktails with Kiiind Cocktails on February 13 in Manteo.
Make Cocktails with Kiiind Cocktails
Learn to make stunning craft cocktails with your sweetie or for your sweetie. Holden McOwen of Kiiind Cocktails is offering a class at 4 p.m. on Monday, February 13, at 4 p.m. at the White Doe Inn in Manteo. Cost is $65 per person. Click here for registration information.
Run Together
The 7th annual Love on the Run 5K will be held at Sanctuary Vineyards on Saturday, February 11 at 9 a.m. Run or walk through the vineyards then enjoy a post-race wine, cheese and chocolate party. Register here through OBX Running Company.
Taste Aphrodisiacs
Now this sounds interesting. TRiO Restaurant and Market in Kitty Hawk will be serving wines and tasty tidbits of foods that are known to be aphrodisiacs. This will happen on Saturday, February 11 at 5 p.m. See details here and while you're there, get the details on their Valentine's dinner on Tuesday.
Bring a Gourmet Dinner Home
With Outer Banks Hospital's Gala to Go, you can order up a spectacular Culinary Board from NC Coast Grill and Bar to take home and enjoy on Saturday, February 11. The dinner to go includes a bottle of sparkling wine and a floral arrangement. Dinners for two cost $175 and can be picked up in Nags Head or Kitty Hawk. Tickets must be purchased in advance here. This dinner benefits the hospital's future Carol S. and Edward D. Cowell Jr. Cancer Center.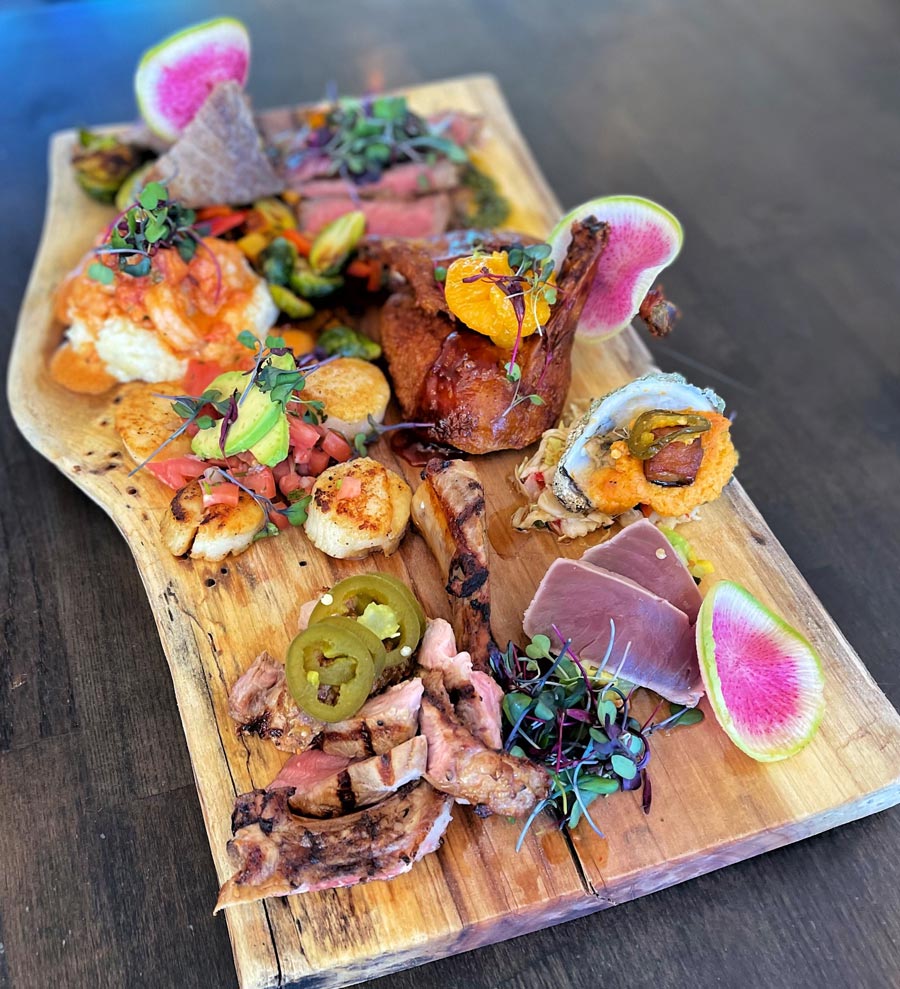 NC Coast's Chef's Boards are a special treat, and they're available to go as part of the hospital's gala fundraiser on Saturday.
Enjoy a Show
Gentle Expert Memorycare and Theatre of Dare are hosting their Have a Heart fundraiser on Sunday, February 12. From 2 to 5 p.m. the event will feature entertainment by The Riff Tides and a staged reading of "Do You Remember Me?" by Stuart Parks. Tickets cost $20. The show will be held at Theatre of Dare in Kitty Hawk. Purchase tickets here.
Learn About Outer Banks History
Have a morning date! After breakfast out or before lunch in a local restaurant, learn something you may not have known about Roanoke Island. Park Service Range Josh Nelson will present Roanoke's Forgotten Colony: The Freedmen's Colony of 1863-1867 at Kill Devil Hills Library on February 14 from 11 a.m. to 12 p.m. Nelson will tell how in February of 1862, the Battle of Roanoke Island left the Outer Banks under Union control, which made Roanoke Island a safe haven, a place of refuge for the formerly enslaved who sought the protection of the Union Army. Although some freedom seekers continued their journey northward, many of the refugees remained on the island in the Freemen's Colony, which lasted until 1867. Register here.
Go Out to Dinner
It's the favorite date-night activity, and many of the local restaurants are going all out for your Valentine's pleasure.
NC Coast Grill and Bar in Duck is offering a romantic dinner with Champagne, flowers and stunning tablescapes on February 14. Cost is $65 and reservations are highly recommended.
Village Table and Tavern in Duck is celebrating Valentine's with live music and special additions to the menu on Friday and Saturday as well as on Valentine's Day (Tuesday). Seatings start at 4 p.m. Make reservations in advance.
Ocean Boulevard in Kitty Hawk hosts a legendary Valentine's dinner on the 14th. Call (252) 261-2546 to make reservations for the $80 Valentine's Sample Menu.
Henry's in Kill Devil Hills has reopened for the season, and it's the perfect time to celebrate with your sweetie for breakfast, lunch or dinner. Their Valentine's Day specials include special meals at special prices for all three meals. You could start your day with Red Velvet Waffles and Cranberry Mimosas and end it with a reasonably priced surf-and-turf feast and Red Velvet Cake.
Outer Banks Brewing Station in Kill Devil Hills is offering a $45 three-course meal with bubbly or beer on Friday, February 10 and Saturday, February 11 from 5 to 9 p.m.
Bluewater in Manteo is preparing a $75 diner for two with two appetizers, two entrees and a shared dessert. Call to reserve a table: (252) 473-1955.
Good Winds in Rodanthe is serving a Valentine's menu and featuring live jazz on Saturday, February 11 and on Valentine's Day. They're also having a Super Bowl Party on Sunday, February 12, and if you really love someone you'll watch football with them.
The Froggy Dog in Avon is offering a feast for Valentine's Day. Dinner for two, with live music, will be offered for $90 ($20 extra with wine) from 5:30 to 8:30 p.m. Make your reservations at (252) 995-5550.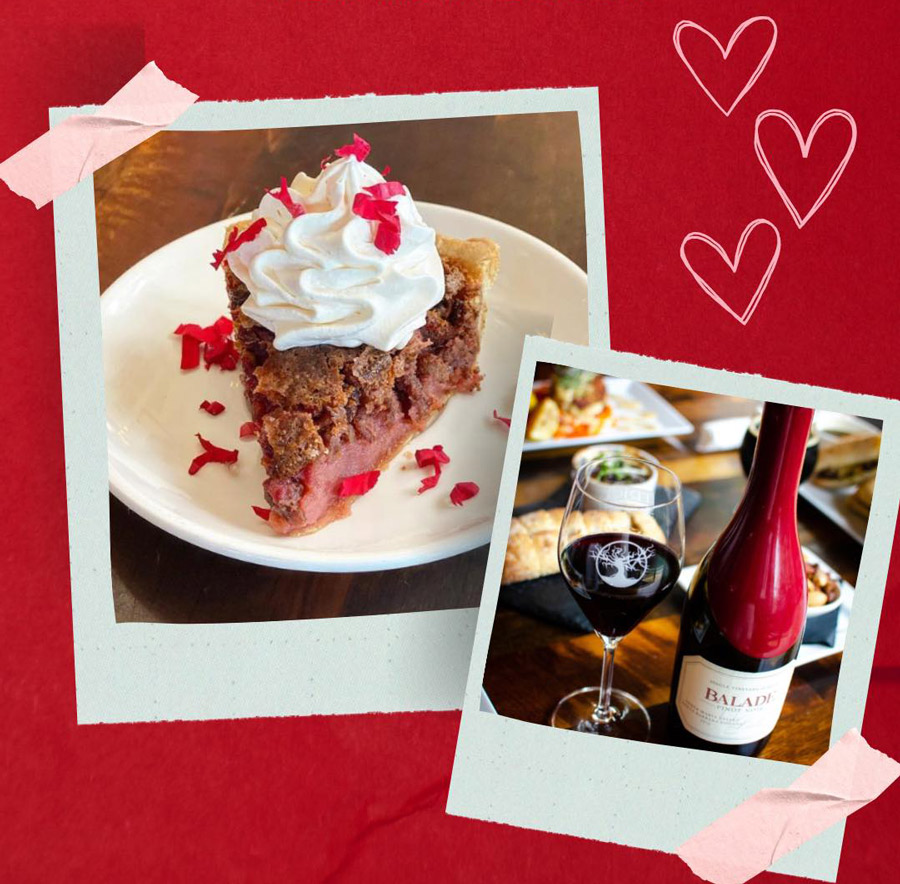 TRiO Restaurant and Market is one of the many restaurants serving a special selection for Valentine's Day.
There are many, many more restaurants where you can enjoy a great meal for Valentine's Day. Check our Daytime and Nightlife listings for more options this week and in the weeks to come. And don't forget: It's time to start making your reservations for Outer Banks Taste of the Beach! Browse all the offerings here.