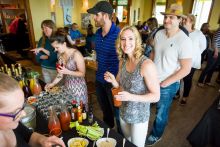 It's back – the most anticipated foodie event of the year. From Thursday, March 22, to Sunday, March 25, Taste of the Beach brings a fresh wave of flavor and festivities to the Outer Banks. Some of us have awaited these dining specials and events since last year's occasion, and others are totally new to the shindig. If I had to capture the essence of Taste of the Beach in a few words, I'd say that it's for anyone who likes cooking, dining out, socializing, supporting a local foods scene or cultivating esoteric knowledge, like how to use olive oil as a spice with the folks at Outer Banks Olive Oil or exploring your palate's wild side with a tequila tasting at Chilli Peppers.
Tickets for some of the Taste of the Beach events sold out ages ago, including the Saturday's popular chowder cookoff and Sunday's Grand Tasting. But never fear, plenty of tickets to restaurants' special happenings and other festivities are still available. If you procrastinated on getting tickets, browse through the Outer Banks Restaurant Association's official page. It's easy to see which events are sold out and which ones still have tickets left. Sign up and pay online, and after that the only other thing on your to-do list for the weekend is to ditch your belt and tuck in to this decadent occasion. If you really hate to plan ahead, some events welcome walk-ups; see the list here.
Read on for just a few of the food, drink and fun events that are still open (as of this writing) in the 2018 Outer Banks Taste of the Beach.
Carnivores' Delight
Friday's big event is the Sysco Foods Outer Banks BBQ & Wings Showdown. Held at The Pointe Golf Club in Powells Point (just over the bridge on the Currituck mainland), this daytime event (12 to 3 p.m.) lets you sample all the smoky/sweet barbecue and spicy wings you can eat from about 15 local eateries. There will also be live music, local craft beers and wines and a chance to vote on the best Outer Banks barbecue. Tickets cost $29 in advance and $35 at the door.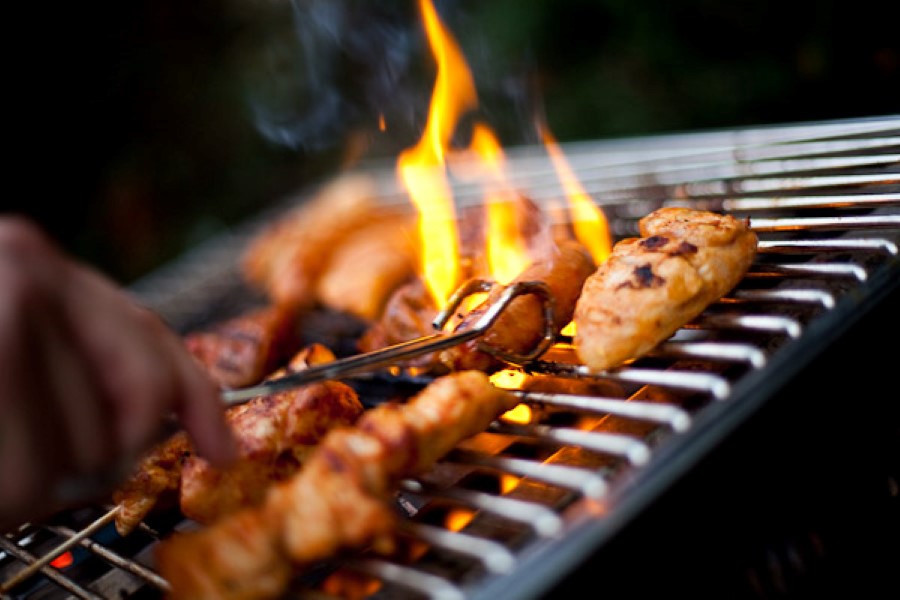 Multiply Your Courses
Local restaurants and eateries pull out all the stops this weekend to bring you some of their tastiest treats and drinks. Numerous multi-course dinners will give you a chance to stuff yourself silly! Some of these are sold out, but a few are still open. Gussy up for a classy four-course dinner at Ocean Boulevard's Carolina Fare: Chef's Tasting Menu, featuring culinary masterpieces inspired by local and seasonal foods that capture the flavors of northeastern North Carolina. Other examples include a Maine lobster dinner at Owens' Restaurant, an oyster feast at Blue Water Grill and a Beer Dinner at Cravings. See the Multi-Course Dinners page for details.
#Mimosas
Brunches are trendy for a reason, so start both weekend mornings by brunching at a different place. Mulligan's Brunch like a Bartender on Saturday and Sunday celebrates North Carolina's recent passing of the "Brunch Bill," which now allows restaurants to serve alcohol earlier on Sundays. Sandtrap Tavern, Dirty Dick's Crab House, Outer Banks Brewing Station, The Blue Point and The Spice and Tea Exchange are also offering brunch events, all with availability. Check the Breakfast/Brunches page for details.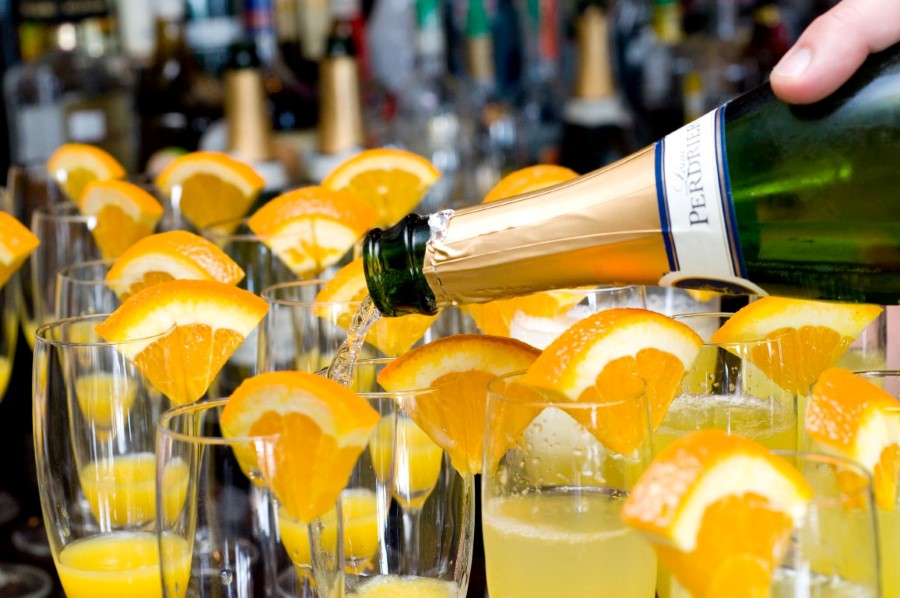 Tap into Tapas
A tapas crawl is a great way to eat your way through several restaurants and stretch the value of your dollar. There's one happening in Duck (Friday is sold out, but Saturday is available) and another in Kitty Hawk. You'll enjoy drinks and small plates for a multi-course meal of paired food and drinks at local restaurants. One-location tapas events are happening at Outer Banks Brewing Station, Black Pelican, Metropolis and Mulligans.
Get Educated
The best way to truly appreciate anything is to learn about the skill that goes into its creation and quality. Impress your friends at your next dinner party by serving them handmade, authentic El Salvadorian pupusas after visiting the Art of the Pupusa at Chilli Peppers Coastal Grill on Friday. Or change the way you sip that next IPA when The Lost Colony Brewery and Café's Beer School 101 enlightens you to the ways beer shaped world history and civilization; it's offered Thursday, Friday and Saturday afternoon. Amp up your cooking techniques by crafting innovative pairings of olive oils and vinegars at the Outer Banks Olive Oil Co.'s Pairing Olive Oil and Food event. Their mixology 101 demo gives you the techniques to blend your own vinaigrettes, glazes and other flavor combinations. Food bloggers (we imagine there will be more than a few at Taste of the Beach) should run not walk to Brooke Mayo's Food in Focus: A Delicious Crash Course in Culinary. Brooke is a highly skilled photographer, and her class will cover styling, gear, lighting, style and post-production – and, yes, the props will be edible. Bring your camera or smartphone.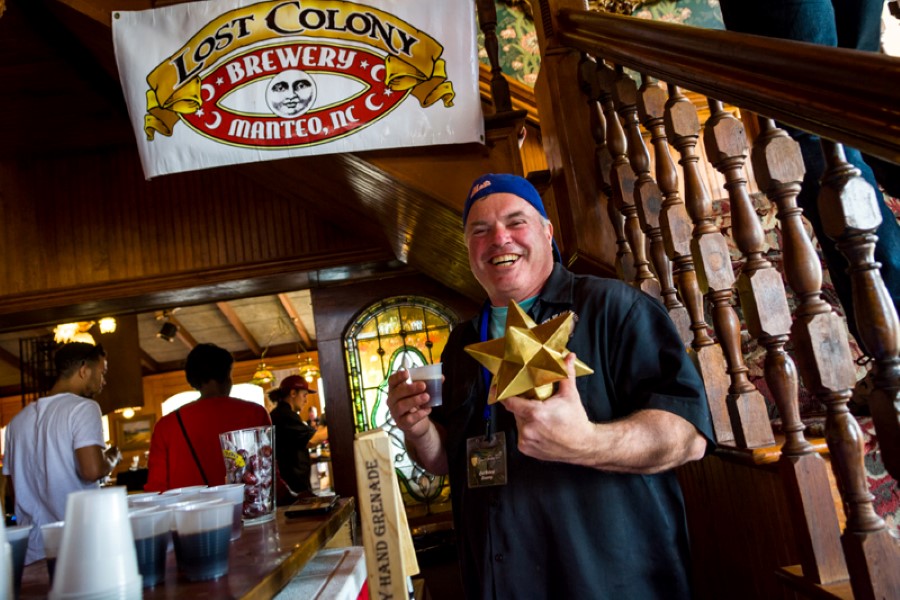 Local Libations + Regional Cuisine
Taste of the Beach is a time to celebrate all aspects that separate the Outer Banks's culinary culture from everywhere else. Check out the purveyors and other suppliers of the region's food and drink and discover the process that goes into growing and creating the ingredients that you see in farmers' markets and on restaurant menus. At Sanctuary Vineyards' Toast the Coast wine tasting, you'll sample wines made from locally grown grapes and pair them with North Carolina artisanal cheeses. If this tasting whets your palate, imagine what an entire six-course meal might do! Outer Banks Brewing Station's Pure Localism: Beer, Wine and Beef dinner brings Perquimans County beef together with Sanctuary Vineyards wine in addition to beer brewed right onsite at the Outer Banks Brewing Station. Interestingly, the beef was raised on spent grain from the brewery! Now that's full circle. 
---
Taste of the Beach is not the only thing happening this week on the Outer Banks. Hop over to our Daytime and Nightlife listings to find all the other fun things to do.
Photos: Courtesy of OBX Taste of the Beach