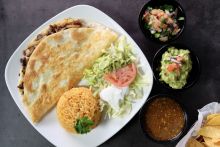 National Hispanic Heritage Month is coming to an end, and due to COVID-19, the month was not marked with the spirited OBX Latin Festival of days gone by. Even the Ocracoke Latin Festival, which is always held in November, is canceled this year.
But recognizing and celebrating Hispanic culture on the Outer Banks is something we should do all year round anyway. Of the Outer Banks' population of 37,000 (2019 U.S. Census estimates), 7.7 percent are Hispanic people who trace their roots to Spanish-speaking countries such as Mexico, Guatemala, Honduras, Peru, Ecuador and other Central American, South American and Caribbean countries. The Hispanic population contributes greatly to the Outer Banks economy and culture.
Photo: Mexican cuisine at La Fogata Mexican Restaurant Kitty Hawk.
The contributions of the Outer Banks Hispanic population are most visible in the food industry. There are several Hispanic-owned restaurants on the Outer Banks where you can enjoy a great meal, maybe practice your Spanish and meet people from places around the world. However, just about every restaurant on the Outer Banks, even those that are not labeled Mexican or of Latin origin, greatly appreciate the Hispanic folks who are working in their kitchens and front of the house.
Restaurants are where it's easiest for cultures to cross, where people of all backgrounds and languages come together to enjoy the pleasure of eating and drinking. Here is a list of Hispanic-owned restaurants on the Outer Banks. Buen provecho!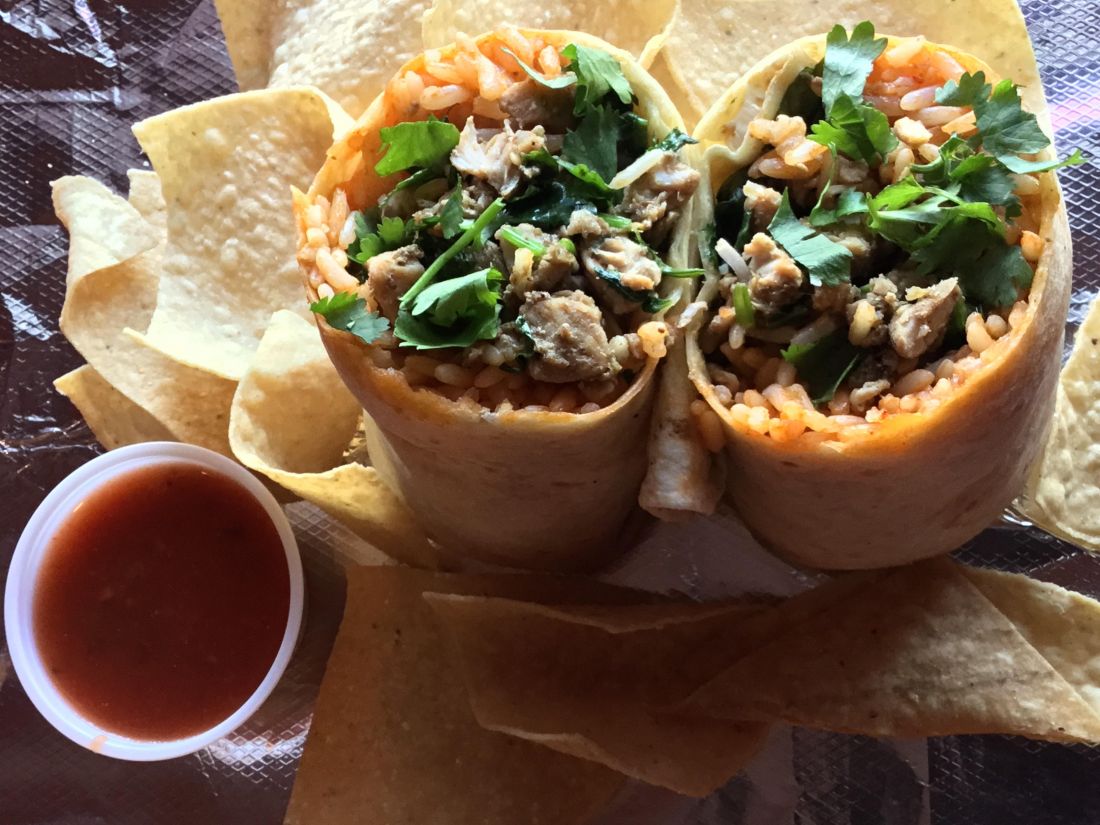 Quick and tasty Mexican fare at Viva Mexican Grill in Nags Head.
La Fogata Mexican Restaurant
3924 N. Croatan Highway, Kitty Hawk
4933 S. Croatan Highway, Nags Head
41934 N.C. Highway 12, Avon
La Fogata was founded in Kitty Hawk 25 years ago by Jose Moncada and brothers Roberto and Carlo Angel. Since then it has grown to three locations and built a very loyal following on the Outer Banks. Now run by a second generation, La Fogata serves a huge menu of authentic Mexican cuisine in a family-friendly atmosphere, and they're known for their welcoming service. You'll find all the favorites for take-out or dining in. For more information, about La Fogata Kitty Hawk, click here. Information about La Fogata in Nags Head and Avon can be found on Facebook. 
OBX Tortilleria Taqueria Panderia
2606 N. Croatan Highway, Kill Devil Hills  
This small take-out restaurant in Kill Devil Hills is a true gem of Mexican fare. They make their corn tortillas fresh every day, and you can stop by and buy them for your own cooking. They have a range of traditional dishes and an authentic Mexican bakery. Find more information here.
Plaza Azteca
1502 S. Croatan Highway, Kill Devil Hills
Plaza Azteca is a chain of Mexican restaurants in Virginia, and they have a location on the Outer Banks. It's a large, family-friendly restaurant with all the menu favorites. Table-side guacamole and their margaritas are popular. It's open for dining in and take-out. Find more information here.
Viva Mexican Grill
2424 S. Croatan Highway, Nags Head, 
Small but mighty, Viva has a loyal following. The owners, Isabel and Blandy, are from Mexico, and they work hard to offer real, fresh Mexican food. You order at the counter and bring your food to your seat when it's ready. Take-out is available. Find more information here.
Ortega'z Southwestern Grill and Wine Bar
201 Sir Walter Raleigh Street, Manteo  
Co-owner Marcelo Ortega was born in Chile and partially grew up in New York where he gained an appreciation for diversified cuisines. He and his co-owner/wife, Lisa, serve meals with Southwestern flair and a multicultural approach. This restaurant is a great addition to downtown Manteo, a place to relax over a culturally spicy meal at the bar, at a table inside or at a table on the front porch. Take-out is available as well. Find more information here.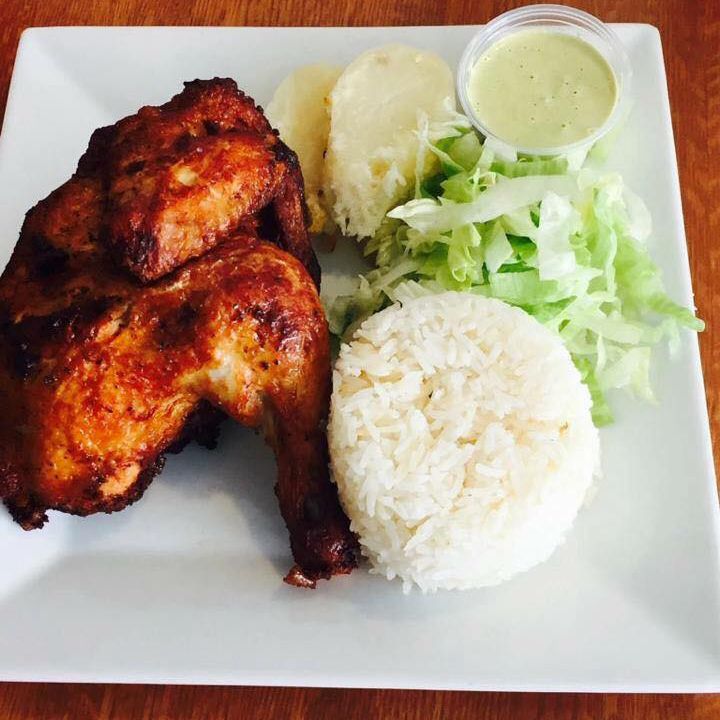 The famous Pollo A La Brasa (Peruvian rotisserie-style chicken) at Shaddai Peruvian Restaurant in Manteo.
Shaddai Peruvian Restaurant
112 U.S. Highway 64, Manteo
Shaddai is the first and only Peruvian restaurant on the Outer Banks, and it's widely praised for its authenticity. They serve a blend of Peruvian and Mexican cuisine, and their signature is Pollo A La Brasa, the Peruvian rotisserie-style chicken. The main dishes and daily specials are amazing, and their sides, especially fried cassava and plantains, are superb. Dine in or order take-out. Find more information here.
Eduardo's Taco Stand
10 Lawton Lane, Ocracoke
Ocracoke's original food truck, Eduardo's is legendary on Ocracoke Island. Owner Eduardo Chavez blends local ingredients into traditional yet creative Mexican cuisine that is worth waiting in line for. Eduardo is a fixture on the island, cooking and contributing to the community in many ways. Find more information here.
Taqueria 504suazo's
58 Creek Road, Ocracoke
Another Mexican-based restaurant in Ocracoke is this one on Creek Road. Owners Alfredo Suazo and Jade Lopez-Suazo serve a variety of Mexican specialties with a mix of American favorites, including biscuits and breakfast burritos. They serve breakfast, lunch and dinner. Find more information here.