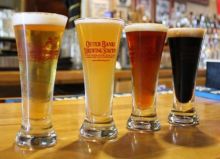 Outer Banks beer drinkers, rejoice! The Outer Banks is a hub where local and regional products and breweries come together. With an abundance of breweries, vendors and bars featuring flavors distinct to the region, beer enthusiasts love at the selection available in this concentrated area. Here they can find their favorite obscure craft brews as well as sample new flavors they won't get elsewhere. And now is time to get even more excited because fall is when Outer Banks breweries often introduce seasonal offerings. Whether this involves bringing back old favorites or debuting new drafts, you can count on discovering why Outer Banks restaurants and bars are such a hot spot for craft beers this fall. Here are nine beers we're loving this fall on the Outer Banks. Come join the fun!
Photo: Outer Banks Brewing Station

Every two weeks Tap Takeovers at Barefoot Bernie's Tropical Grill and Bar in Kitty Hawk bring a new brewery to this Outer Banks restaurant's bar. Coming off the heels of a successful Tap Takeover by local favorite Weeping Radish Farm Brewery, Bernie's starts a new Tap Takeover with The Harpoon Brewery of Boston. In addition to classics like the Harpoon IPA you can also try:
1.) Vanilla Bean Porter, a dark brew with a medium to full, velvety body that you can cozy up with as the evenings grow longer and chillier. With roasted elements upon first taste then a lingering vanilla finish, this porter is a sure way to get ready for the holidays.
2.) UFO Winter Blonde, another seasonal specialty with limited availability. This hefeweizen embraces the flavors of vanilla cold brew coffee for a flavorful light beer that makes an easy drinking companion for your festive occasions.
Photo at right: Harpoon Brewery
Barefoot Bernie's is also gearing up to bring back 3.) Mother Earth Dark Cloud. Straight from the close-to-home Mother Earth Brewing in Kinston, N.C., this Munich-style dunkel is a very dark lager. But don't let its color fool you – the smooth and malty backbone keeps the flavor from being heavy, making it a great beer to pair with food.
Additionally, Bernie's has 4.) White Street Brewing Company's Hoptimist IPA. They brought it in as a summer beer, but it became so popular that they decided to continue carrying it through the winter. So you need to try that one too, whether you already fell in love with the drink or didn't get a chance to try it during the summer. The grapefruit and mango flavors in this malty IPA will put you in a cheery mood even if the weather is foul.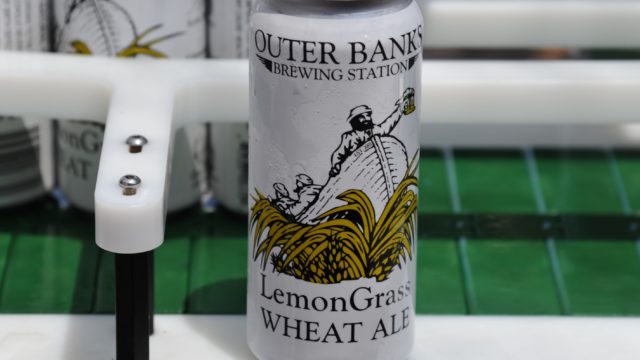 As we make our farther down the beach, we come to an Outer Banks brewery with onsite craft beers to elevate your beer sampling this season. Outer Banks Brewing Station in Kill Devil Hills combines fine beer, gourmet dining and an Outer Banks-influenced atmosphere to create a great place for grabbing a drink with friends or enjoying a fun meal out. They feature a selection of their own brews on tap. Both the brewers and locals especially love the 5.) Lemongrass Wheat Ale. This Bavarian-style wheat beer is light and infused with lemongrass. With notes of banana and clove, it's zesty and crisp and goes exceptionally well with Asian cuisine. You can enjoy the Lemongrass Wheat Ale at the Brewing Station or even locate it at Outer Banks beer and wine vendors.
In addition to their year-round signature drinks, the Brewing Station excitedly counts down the days to Thanksgiving, when they'll introduce their newest seasonal brew, the 6.) Christmas Brew. This Belgian-style beer brings Old World and New World influences into one festive drink. The combination of Belgian yeast, bottled in Outer Banks Distilling's Kill Devil Rum kegs, promises a rich and sweet beer with pecan notes that arrives just in time for the holiday season.
Photo: Outer Banks Brewing Station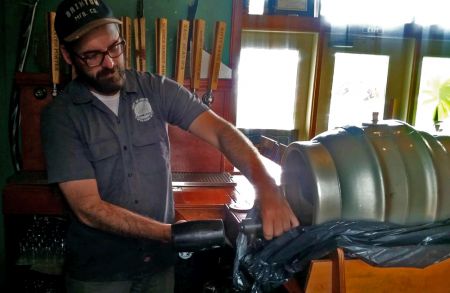 Lost Colony Brewery in Manteo also makes preparations for the holiday season with the brewing and bottling of their 7.) Christmas Beer, happening now! They're having a hilarious naming contest for the beer on Facebook; go make a suggestion or vote for one of those that has already been suggested.
And don't forget that Lost Colony features its weekly Tap it, Don't Drill It Cask Tuesday Series. Try a new cask beer and save the beaches you love as a portion of the proceeds from each event goes to the North Carolina Coastal Federation. Photo: Lost Colony Brewery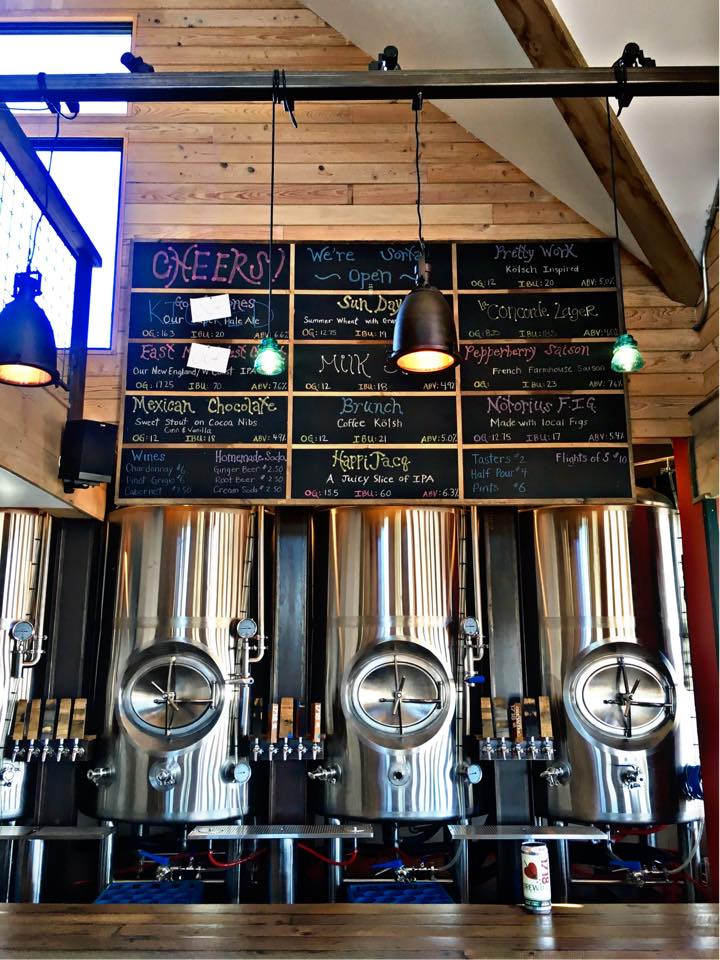 Outer Banks breweries are welcoming a new kid on the block with 1718 Brewing, which just opened on Ocracoke Island in October. Beer lovers can sample some of their already-popular brews, like the 8.) Hop Project. This New England IPA is light and juicy and would be a great addition to your next oyster roast. Or for a signature Ocracoke taste, go for the 9.) Notorious F.I.G. Made with local fig preserves, this wheat beer offers a creamy and malty flavor with a hint of figs.
Photo: 1718 Brewing Ocracoke Facebook
Bottoms up! If you're looking for more fun things to do on the Outer Banks, head over to our Daytime and Nightlife sections.