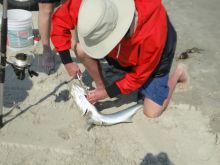 There's something about being the first one on the beach in the early morning – fishing rod in hand, alone with the sea – that is calming and beautiful. But there is also something entirely more entertaining about teams of anglers with silly names like the Fish Lips and the Misfit Mermaids hanging out for three days and competing for the largest catch on Ocracoke Island.
This week, more than 400 anglers have flocked to our southernmost town to compete in the 33rd Annual Ocracoke Invitational Surf Fishing Tournament. Most of them know the catch-and-release tournament to be one of the more fun of its kind with many teams staying in Ocracoke for the entire week and a ton of teams on the waiting list to be a part of the tournament. Teams of six will work to catch the heaviest fish, not the longest, as well as the greatest number of fish while some spectacular judges (my parents included!) cruise the beach measuring fish. It's a ton of fun for all involved, and a big event like this means there are all sorts of things happening around town. So hop on the ferry and enjoy it – it's a beautiful time to be on Ocracoke Island. And, anglers, best of luck!
Ocracoke Fishing Tournament Kickoff Party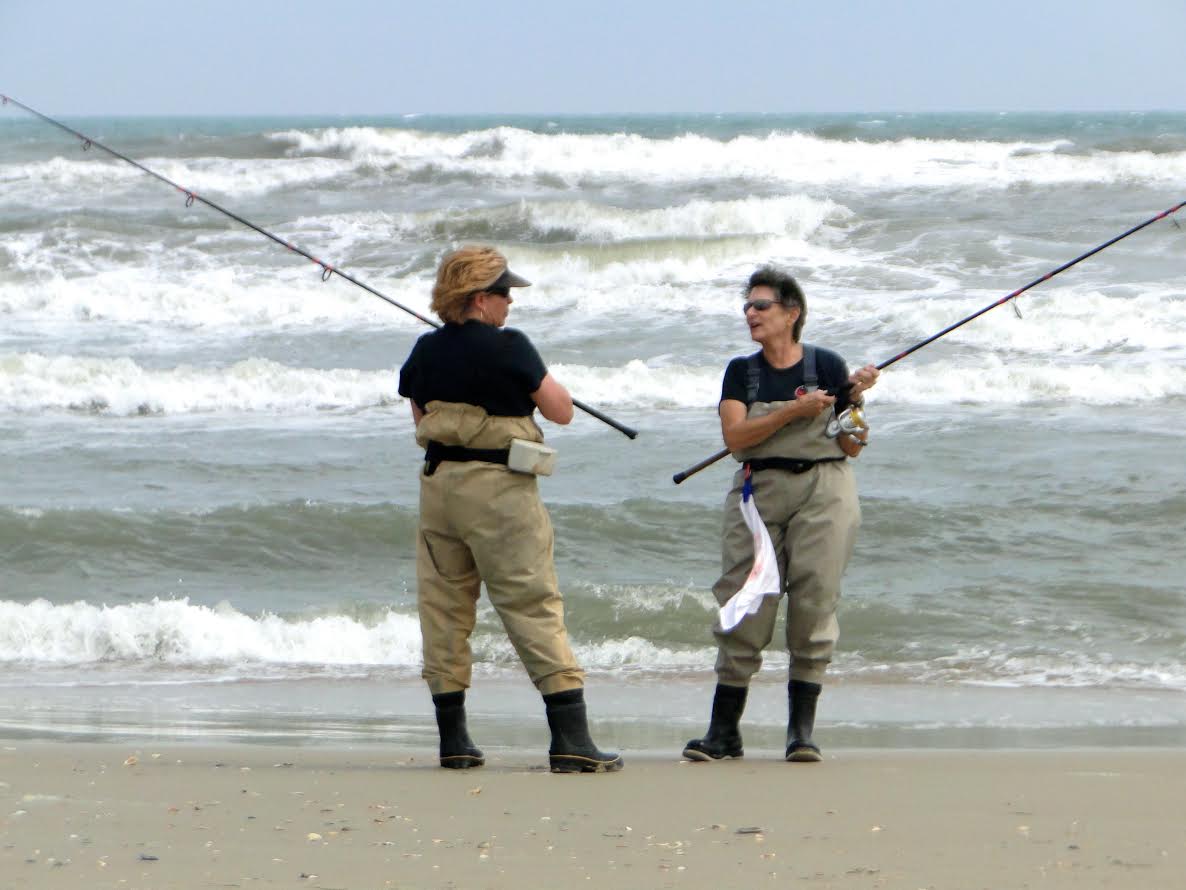 Tonight Howard's Pub will be kicking off the tournament right with a party for anglers, judges and anyone looking for a good time. Come out and enjoy great food, drinks and The Michael Clark Band on stage. The Ocracoke Fishing Tournament Kickoff Party begins at 7 p.m. and is sure to be followed by lots of other fun get-togethers throughout the weekend.
Fishing tournament photos by Lisa Loy.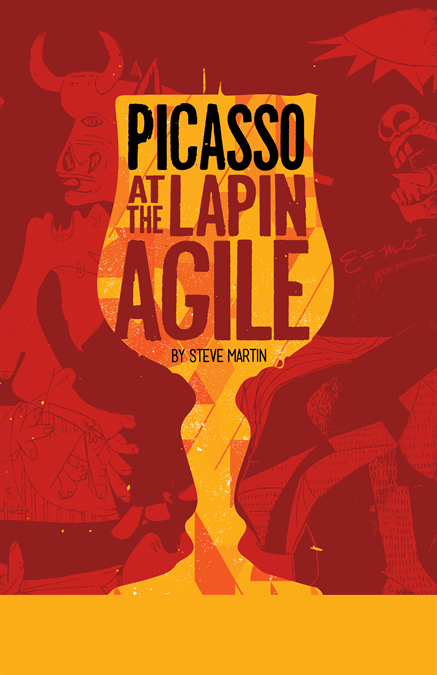 Picasso at the Lapin Agile
This weekend is your second (and last) chance to catch Theatre of Dare's Picasso at the Lapin Agile in Manteo. The long running Off-Broadway absurdist comedy places Albert Einstein and Pablo Picasso in a Parisian café in 1904. This is just before the scientist transformed physics with his theory of relativity and before the painter set the art world alight with cubism. The two geniuses muse on the century's achievements and prospects as well as other fanciful topics with infectious dizziness. The play is by popular actor and screenwriter Steve Martin. Picasso at the Lapin Agile will be performed on Friday, April 29 and Saturday, April 30 at 7:30 p.m. and on Sunday, May 1 at 2 p.m. at the College of the Albemarle Auditorium. Tickets can be purchased in advance for $11 or at the door.
Portsmith Island Photography Exhibit
During all the bustle surrounding the fishing tournament this weekend, make sure that you make time to check out the Portsmith Island Photography Exhibit at the Ocracoke Preservation Society. The exhibit is part of the Portsmith Homecoming celebration taking place mostly on Portsmith Island, formerly the largest English settlement south of Virginia (it was later abandoned in 1971). The exhibit will open at 4 p.m. Accommodations may be tricky in Ocracoke this week due to the fishing tournament, so call ahead ... don's assume you can just find a place once you're there. It there's no room, consider just coming for the night.
A Spring Celebration of Choral Music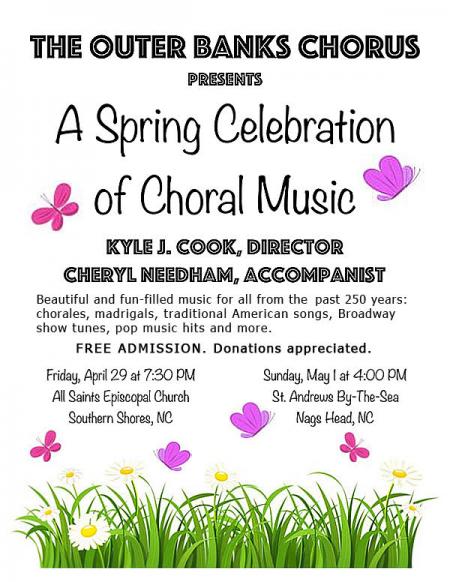 The Outer Banks Chorus will be performing twice this weekend for their Spring Celebration of Choral Music. Enjoy beautiful tunes from the past 250 years including chorales, madrigals, traditional American songs, Broadway show tunes and pop music hits. Director Kyle J. Cook will be overseeing both shows where admission is free (donations accepted and appreciated). See the talented chorus on Friday, April 29 at 7:30 p.m. at All Saints Episcopal Church and on Sunday, May 1 at 4 p.m. at St. Andrews By-The-Sea.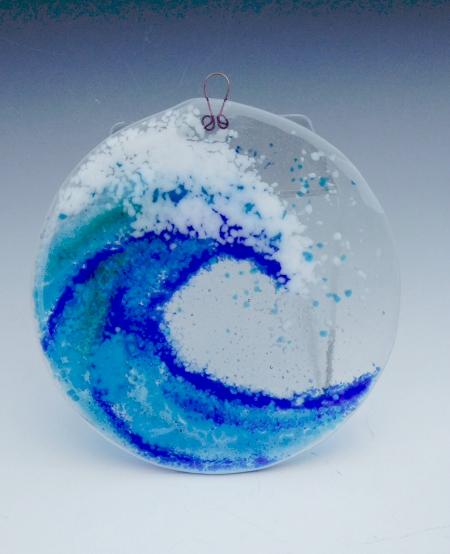 Studio 12 Art Classes
Here are two fun art classes happening this week (and here and there throughout the spring and summer) that artists and would-be artists should check out. On Friday, April 29, create your own jewelry using Outer Banks sea glass found while walking our beautiful shore. You will wrap sea glass to create two unique pendants with all materials provided. It's a great reminder of the Outer Banks to take home with you or a local's reminder about just how special our sandbar really is. The Sea Glass Jewelry Class begins at 10 a.m. at Studio 12 in Avon.
Then on Wednesday, May 4, head to Studio 12 for a Glass Fusion Sun Catcher Class to learn to put together glass that will be kiln fired into a sun catcher. Studio 12 owner, Carolyn Schena will be instructing, and when the sun catchers are finished you can try your hand at glass fusion jewelry. The cost for each of these classes at Studio 12 is $39, and pre-registration is required.
Sheep Shearing Day at Island Farm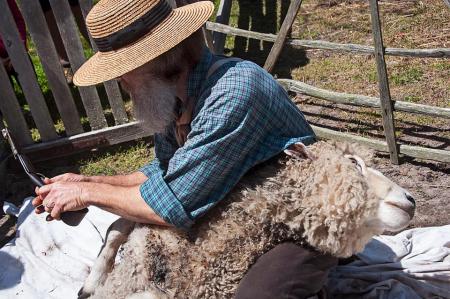 This will be a fun one for the whole family. Check out Island Farm on Saturday, April 30 to see the sheep being shorn, help wash their fleece and then watch it being spun into yarn and woven into cloth. There will also be activities such as hearth cooking, children's toys and games and ox-drawn wagon rides. Island Farm will be open from 10 a.m. to 4 p.m. Admission is $8, and children 5 and younger are free.
You know there's a lot going on in nightlife on a busy week like this. Visit our Nightlife & Events page to see all the after dark happenings including a painting party, trivia night, DJ dance parties and a ton of live local music.