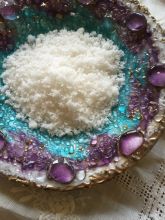 The cooks among us know that perfecting a recipe takes practice … a lot of practice. And once we've mastered it to our liking, the ingredients, the preparation, the way it should smell and taste at certain times becomes something like second nature. You could look at the process of crafting the perfect recipe as a work of art. It requires creativity, trial and error, patience and intuition for how the various ingredients or media will come together as a whole. This parallel is evident at the Dare County Arts Council's latest exhibit opening, SALTY – A FoodART Exhibition.
Amy Gaw, local food and culture writer, curated this exhibit to celebrate the upcoming release of her book, Lost Restaurants of the Outer Banks with their Recipes, set to be released in May. "I love food, and I love art," said Amy. "I wanted to do something that brought the two together." Back in 2009 and 2010, Amy curated similar, salty food-art exhibits with DCAC. In late February this year, she made a spontaneous decision to revisit that show, now using the theme "the art of the recipe." A visit to the Outer Banks history center put her in contact with old local cookbooks. Amy selected several recipes and sent out a release to the area's artists to gauge interest for people interested in creating artwork inspired by particular dishes. She received immediate feedback and ultimately found 20 artists able to contribute to the show.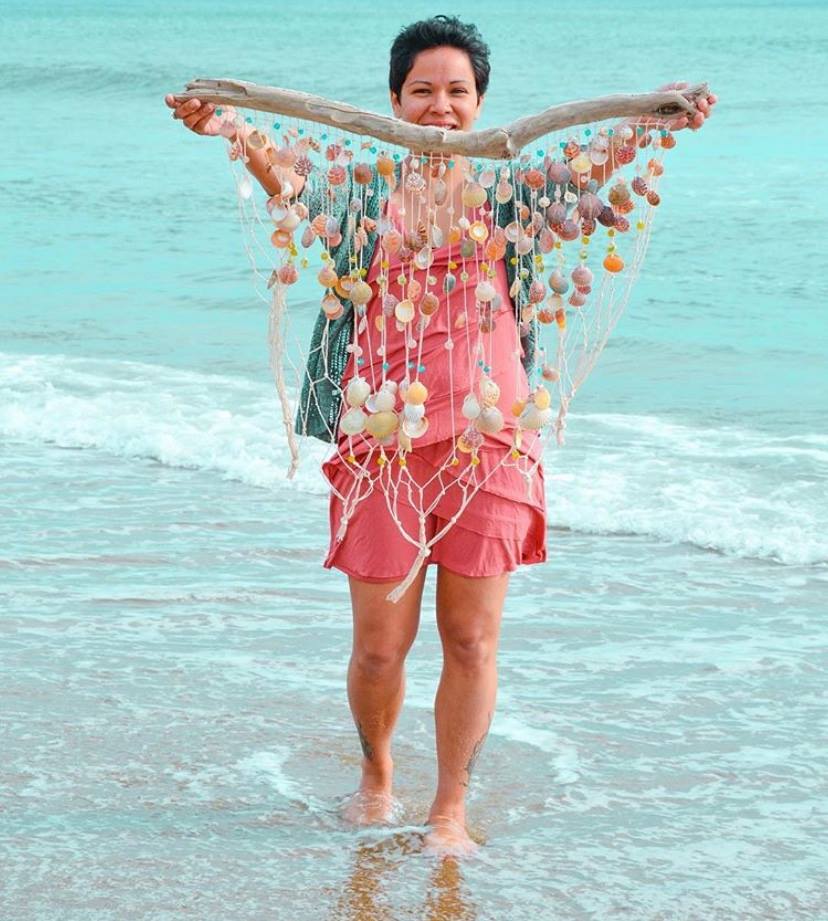 Salt Hippy displays her entry to the show. Photo courtesy of Dare County Arts Council
The artists featured in this show explore the Outer Banks' cornerstone recipes. If you live around here, you can probably guess some of them: Hatteras clam chowder and yaupon tea come to mind, and an Outer Banks version of Caribbean shrimp cocktail. And what would Ocracoke Island be without fig treats? If you're really savvy, you probably already suspect which local's rendition of the recipe is known as a go-to.
Visit the second-floor gallery of the Dare County Arts Council, and you'll see several signature Outer Banks recipes and their accompanying artworks displayed around the room. In the form of an eye-catching pendant, you find Ocracoke Fig Cake as you know it from the islanders who collaborated to make the ultimate treat. That shrimp marinade renowned on the Outer Banks is now transcribed on the front of a hand-stitched apron. You know your favorite local chef's moussaka? Imagine the recipe turned into a mosaic that illustrates layers of eggplant, tomatoes, basil, butter and cream – all back-dropped by a Grecian pillar to ensure authenticity.
Virginia Tillett's Fried Spot recipe nearly sizzles and leaps out of the three-dimensional depiction of a skillet pan. Those who remember Sallie Baum's yummy treats can find her famous cookie recipe re-imagined as a painting of the main ingredients coming together in an inviting kitchen.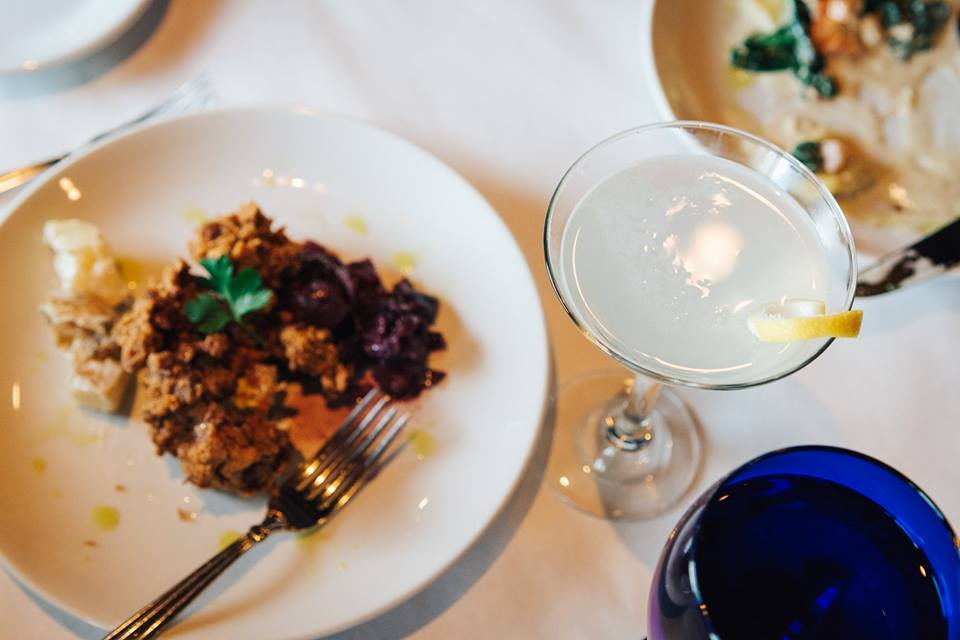 Find salt and other flavors this week at Taste of the Beach. Photo courtesy of the Outer Banks Restaurant Association.
For me, I didn't know these recipes' authors, but many people do (or did). What I do recognize, however, are their names – the generations-old Outer Banks families, some of them almost as old as the islands' histories themselves and entrenched in the culture. These names convince me that these recipes are Outer Banks signatures: created, tested, perfected and shared within these communities. And like many of the surnames seen around the room, these recipes have been made and passed down by local families for generations.
The SALTY – A FoodART Exhibit coincides with Taste of the Beach, an annual long-weekend event happening this upcoming Thursday through Sunday. You can visit the show at the Dare County Arts Council in Manteo each day from 10 a.m. to 5 p.m., through Saturday, March 30. For more information about Taste of the Beach, you can find all the events and schedules here – hurry, there are still a few tickets available!