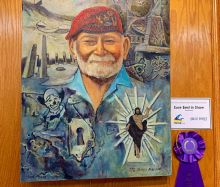 With more than 40 years of experience under its belt, the Frank Stick Memorial Art Show must be doing something right. The annual art show opens at the Dare County Arts Council this weekend for its 41st year, and the DCAC gallery will showcase the submitted artwork until late February. This is one of the biggest art shows on the Outer Banks – especially one that occurs on an annual basis. It broadly embraces the region's artist community, welcoming contributions from council members and nonmembers alike.
This show invites locals and visitors to admire the handicraft of Outer Banks artists. Doing so often leaves spectators with a deepened appreciation for the natural talent coursing through the area. Each artist submits a recent work of visual art to the show. These submissions include oil paintings, sketches, charcoal images, photography, sculptures and much, much more. The submitted pieces will fill DCAC's Courtroom Gallery, located in the courthouse in downtown Manteo, and stay there until February 26.
Above photo: James Melvin's "The Glenn Eure Experience," 2018 Eure Best in Show winner, courtesy of DCAC Facebook
All artists participating in the show have the chance to receive an award, including the Eure Best in Show award, three Excellence Awards, the Beach Book Excellence Award, two Beach Book Honorable Mentions, three additional Honorable Mentions and a People's Choice Award.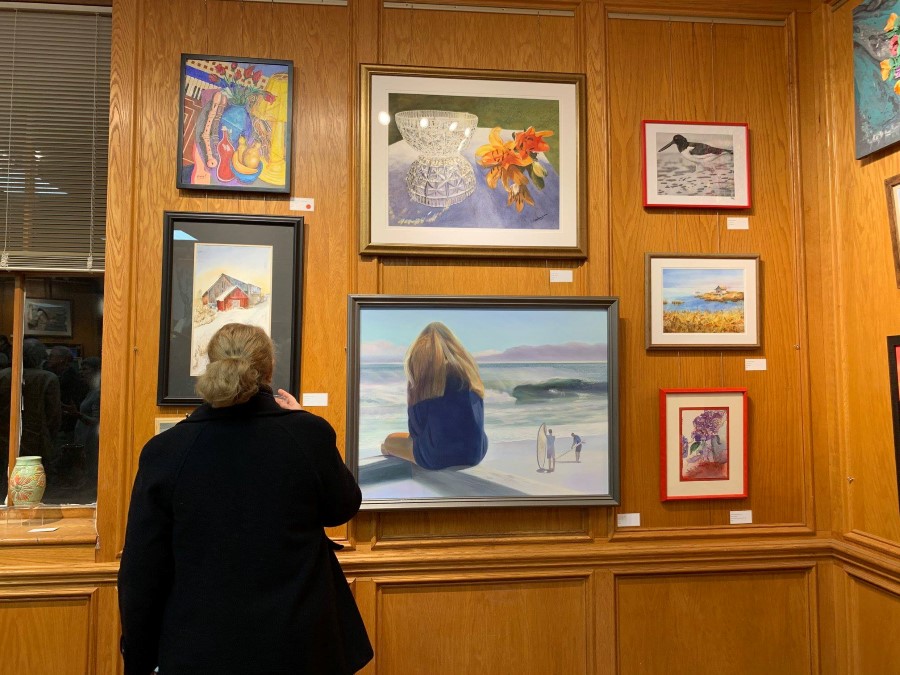 Photo: A visitor looks on at the 41st Annual Frank Stick Memorial Art Show, courtesy of DCAC Facebook
This year the Frank Stick Memorial Art Show features additional significance. The show honors the late Glenn Eure, an Outer Banks artist and character who passed away in August 2018. Eure was a long-time benefactor and pioneer of the arts in Dare County, according to a press release from the Dare County Arts Council. For more than 30 years, he and his wife, Pat Eure, hosted the Frank Stick Memorial Art Show at their Ghost Fleet Gallery in Nags Head. In the final years of his life, he completed carving the 14 Stations of the Cross (almost to scale) in the Holy Redeemer Catholic Church in Kitty Hawk.
Eure was not only known for his philanthropy on the Outer Banks, but also he was recognized on a widespread scale. He received the Service Above Self award from the Rotary International president as well as The Order of the Long Leaf Pine from the governor of North Carolina. Eure distinguished himself as a lively and vibrant character who always had a kind word to pass on to friends and strangers. For a member of the arts community with the talent, vivacity and heart to match, it seems fitting that this year's Frank Stick Memorial Show honor his memory.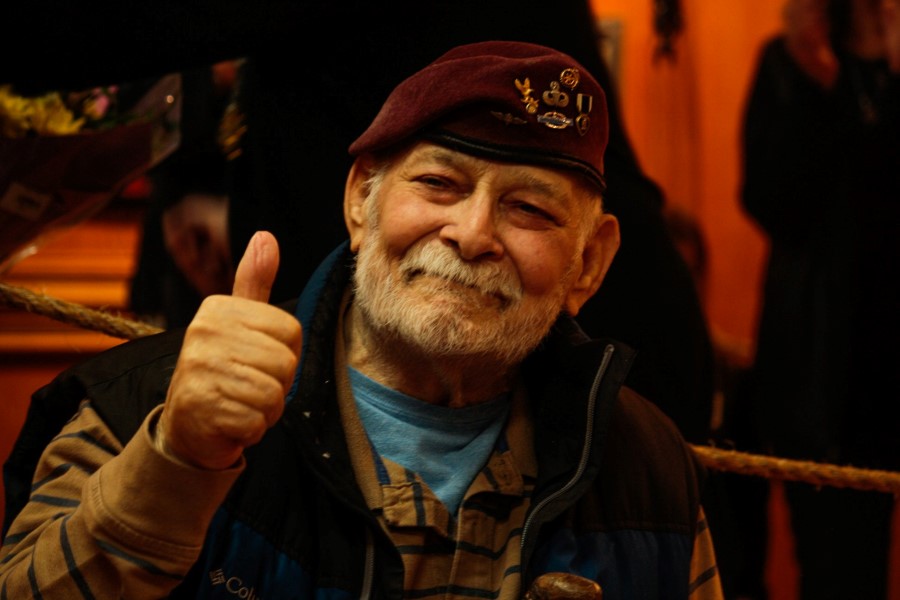 Photo: Glen Eure, courtesy of DCAC Facebook
Pat is a judge for this year's show. She's an author, poet and gallery owner, and she will present the crowning award for 2019 Eure Best in Show. The show's opening reception will additionally give attending artists and gallery-goers the chance to add their own contributions to honor Glenn. There will be a poster board available, and all are invited to submit a memory, story, note or photo of Glen.
The show's opening reception was on Saturday, January 26, from 6 to 8 p.m. If you didn't make it to the reception, you can still see the Frank Stick Memorial Show's pieces on Tuesday through Friday from 10 a.m. to 5 p.m. and Saturday from 12 to 4 p.m., until February 26. Don't miss this opportunity to see so many skilled local artists' works all in one place.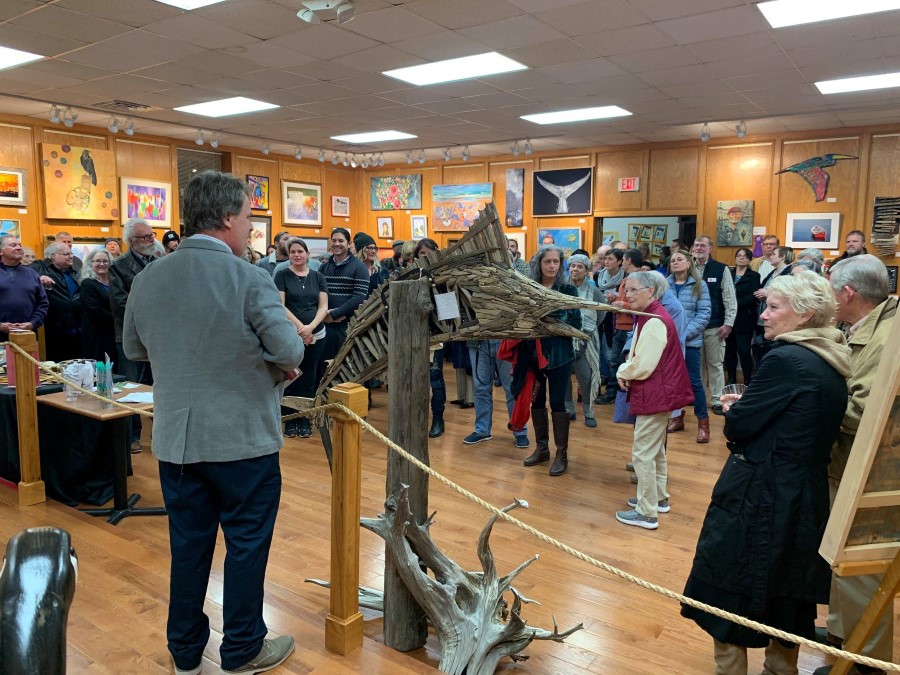 Photo: DCAC Executive Director, Chris Swain, thanking sponsors at this year's opening reception, courtesy of DCAC Facebook
If a work of art steals your heart (and one likely will), you're in luck. Each submission is available for purchase. A portion of the proceeds benefits the Dare County Arts Council's nonprofit efforts, including curating a selection of constantly rotating artwork, featuring emerging and established artists, opening at least one new exhibit every month and offering opportunities to artists of all ages – from writing workshops to art parties for children.
---