One of my favorite things about the Outer Banks is the immense amount of art you'll find here – pieces inspired by our coastline and beyond. My father told me that if you head to the edge of the world, you'll find artists, and I certainly consider the Outer Banks to be the edge of the world in a sense. There's a lot that's consistent here especially when it comes to vacations. Maybe it's your beach days, annual seafood feasts or traditions that are unique to your own family gatherings. But the art here is always in motion. I'm constantly walking into familiar galleries to discover something striking and new, and when you throw art festivals into the mix . . . well, you'll have to see for yourself.
3rd Annual Gallery Row Roll & Stroll
Picture a place where you can watch artists create firsthand while perusing limited edition prints, hand-wrought jewelry, carvings, Civil War-era maps and many other works of art. Add live music, poetry readings and the diverse cuisine of the Outer Banks, and you've got the Gallery Row Roll & Stroll. They really do mean stroll, too, because the Gallery Row Arts District in Nags Head is a great place to cruise around on foot. The atmosphere alone could draw me in – locals and visitors bobbing through the hodgepodge of art shows, the sun setting slowly sinking into the west and plenty of good eats. (I'd recommend the frozen yogurt to boost your artistic appreciation.) You can step into any of the participating businesses to pick up your Gallery Row Map and get started. The free event begins at 5:30 p.m. on Thursday, July 9 and runs until 8:30 p.m.
Paddle Tours at Jennette's Pier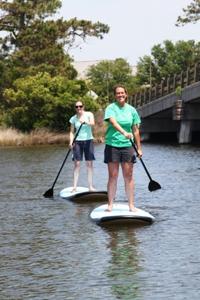 If you don't know already, I'm an SUP believer. Standup paddleboarding is a good time for beginners and longtime water sports enthusiasts, and it's a great way to explore the ocean or sound (while showing off your guns – ha!). The best thing about an SUP adventure with Jennette's Pier is the knowledge you will gain about plants and animals that call the Outer Banks home. The instructors can teach you about the basics of paddling as well as the ecosystems in the area. Children as young as 8 are welcome; however, those 12 and younger must be accompanied by an adult. Make sure to reserve in advance for the tours, which depart on Mondays and Fridays at 8 a.m.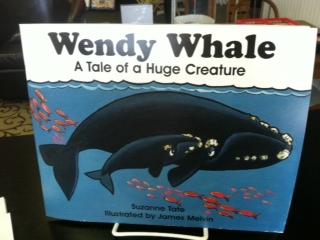 Suzanne Tate & James Melvin Book Signing
If you grew up on the Outer Banks, you know the name Suzanne Tate. Even if you've just stopped into an OBX bookstore with a young child in mind, you know the name Suzanne Tate. I was reading about Crabby and Nabby the blue crabs, Flossie Flounder and Harry the horseshoe crab before I started school. Tate is the author of more than 30 books in her children's Nature Series, all of which James Melvin has illustrated. The best-selling series targets kids Pre-K to 4th grade with a combination of biologically accurate info and exciting story lines. Trust me, if you're looking for a kids' book about marine life, Tate's series is what you need to pick up. And with more than 3 million copies sold, you don't just have to take my word for it.
The author and illustrator will be signing copies of Wendy Whale and Davy Sand Dollar at Downtown Books in Manteo on Friday, July 10 from 11 a.m. to 1 p.m. Tate will also be signing Duck, her recent release in a series called Images of Modern America.
Sunrise Cycle Time Trial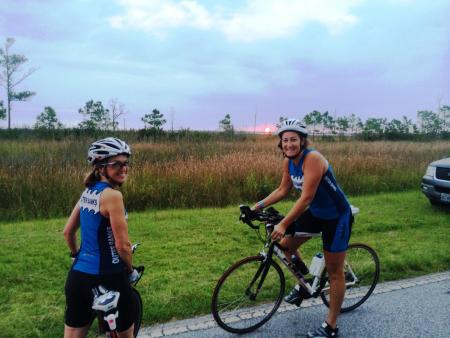 While you're at the beach, what better way to start your day than with an Outer Banks sunrise? I'll still be in bed… but morning people, this one's for you. All levels of riders are welcome to the Sunrise Cycle Time Trial, happening Saturday, July 11 at Mashoes Road in Manns Harbor. The event start time will be at sunrise, which has been just before 6 a.m. lately. It's just $5 per time trial ride, and pre-registration is required. For more information and to register, call (252) 715-3278.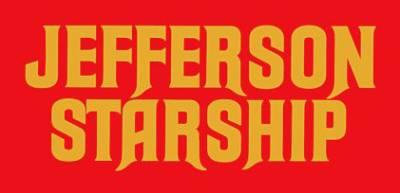 Jefferson Starship at The Lost Colony
Nothing's gonna stop Jefferson Starship now, performing the hits from Jefferson Airplane at The Waterside Theatre in Manteo this Sunday. Head on over to the home of The Lost Colony to see the guys who performed at Monterey and Woodstock, at Altamont with The Rolling Stones and on countless stages with Grateful Dead and Janis Joplin. Their music helped define a generation focused on civil rights, environmental awareness and anti-war activism, and future generations like mine haven't stopped singing along to their hits either. This year they are celebrating the 50th anniversary of Jefferson Airplane with a repertoire of songs including "Jane," "Somebody to Love," "Miracles," "White Rabbit," "Crown of Creation" and many more. Tickets are available on The Lost Colony website.
Paint Your Own Mustang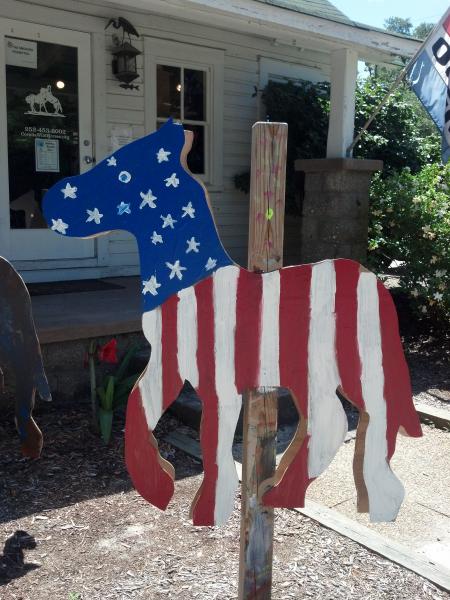 The wild Spanish mustangs of Corolla have inspired incredible works of art and literature with their story of survival. Now the littlest artists can express their enthusiasm for the horses too (or just throw some paint around) with Paint Your Own Mustang, happening on Tuesdays and Thursdays at the Corolla Wild Horse Museum. Kids can choose from three different sizes of wooden mustangs and paint to their hearts' content. Smocks and paint are provided.
While you're at the museum, check out the free touch exhibits for children, video displays and wall-sized aerial map of the horses' range. And, of course, take a tour of the 4x4 beaches to see the horses grazing along the dune line or sparring by the ocean. Even more captivating than their history in my opinion is the moment you first see them in the wild. I was a bright-eyed, squirming child when I had that experience, and I wish I'd had a wooden mustang around to convey how cool it was watching those untamed creatures roam.
There's all kinds of late night music and good vibes on the lineup this week. Visit our Nightlife & Events page to find your fun every night, from new sounds to nationally known classics and comedy clubs to karaoke. Me? I'll be on the dance floor.