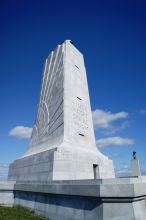 I wish spring would just be a good little spring and stay balmy already, but that's not going to happen this week. And, anyway, from the looks of the upcoming calendar, we're going to be too busy to care...
This week is Healthy Carolinians of the Outer Banks' Dare County Unplugged Week. It's a week of activities designed to get kids and families to reduce screen time. They're sponsoring a week's worth of family activities, like a fun run, scooter races, cornhole games, story times and much more. If you participate in three or more activities, you can register in the drawing to win a beach cruiser. Even if you don't do the activities, see if you can live without television for a week. You'll either love it or hate it...
If you or someone you know is going to Kindergarten Registration, here is the information on the dates for Dare County: Cape Hatteras: April 12 & 15; Manteo: May 12; First Flight: May 5; Kitty Hawk, April 11; Nags Head: April 19...
Children and Youth Partnership has a few things going on this week. On Tuesday, the organization is hosting a Family Fun Night workshop called Grandparents Raising Grandchildren. It's from 6:30 to 8 p.m. at the Outer Banks Family YMCA and it's free. * On Friday, they're doing Imagination Stations from 9 to 10:30 a.m. at the Lion's Club Center at Wescott Park in Manteo. For ages 3 to 5, it includes story times and activities related to the favorite Imagination Library books. * Call (252) 441-0614 to register for either one...
It's going to be nutty around here this weekend, and by that I mean busy and loud. Love it or hate it, Outer Banks Bike Week starts Saturday. It runs April 16 through 24, so over two weekends. The first weekend is usually not the busiest weekend of Bike Week, but since next weekend is Easter, who knows what will happen? The whole week is full of activities like bike shows, poker funs, tours, party nights, tattoo and bikini contests, concerts and much more. See www.outerbanksbikeweek.com for info...
Cape Hatteras Lighthouse opens on Friday, and the first day of climbing is free! Hours are 9 a.m. to 4:30 p.m. daily until May 27, when the closing time changes to 5:30 p.m. * National Park Week starts Saturday, and it will be free to visit the Wright Brothers National Memorial for the entire week (through April 24!)...
Roanoke Island Festival Park has a show on Saturday by the Catamount Singers and Electric Soul of Western Carolina University. Called Hit the Dance Floor, it's a tribute to pop instrumental and vocal dance music. Shows are at 2 p.m. and 7 p.m., and they're free...
Elizabethan Gardens is offering a class called Photographing Nature with nature photographer Jeff Lewis on Saturday. Jeff is an amazing wildlife photographer, and this is a great opportunity to pick his brain about how he does it. The class is from 10 a.m. to noon. Cost is $15 or $20. Call (252) 473-3234 to register...
It's a good weekend to be a candy-loving kid. There are lots of early Easter egg hunts this weekend, and most of them have more activities than just the egg hunt. * On Saturday, Dare County Parks and Rec is having its Easter Eggstravaganza from 1:30 to 4 p.m. at Dare County Family Rec Park in KDH. It's free. Call (252) 475-5850. * Parks and Rec is also hosting a Manteo Egg Hunt at the COA Campus in Manteo at 10 a.m. It's free. Call (252) 475-5910. * Ocean View Baptist Church in KDH is having its Easter Eggstravaganza and Puppet Show on Saturday from 10 a.m. to 2 p.m. Call (252) 441-7633. * The N.C. Aquarium on Roanoke Island is having a Sea Turtle Egg Hunt for ages 3 to 7. Kids will get a sea turtle program, meet a loggerhead, make a craft and hunt for eggs. Cost is $10 and space is limited. Call (252) 473-3494 ext. 232...
A Children's Festival is being held at Maple Park in Currituck on Saturday from 10 a.m. to 1 p.m. Expect bounce houses, face-painting, games, music, fire trucks and more, for free, thanks to Albemarle Smart Start. Call (252) 333-1233...
Looking for bargains? The Outer Banks Mommy and Me Spring Yard Sale is Saturday at Outer Banks Brewing Station in KDH from 8:30 a.m. to noon. I've found some good stuff for kids here in the past. Get there early. * The Dare Literacy Council Book Sale is Saturday from 9 a.m. to 2:30 p.m. at Gateway Bank in Kitty Hawk...
There's a big beach trash cleanup on Hatteras starting on Saturday, with the annual Spring Litter Sweep of Cape Hatteras National Seashore and the Outer Banks Scenic Byway corridor of Highway 12. Cleaning the roadsides will coincide with a DOT effort to clean up as well. Call (252) 987-1303 or email info@outerbanksscenicbyway.org...
The Currituck Home, Flower and Garden Show is Friday and Saturday at the N.C. Cooperative Extension Office in Barco. Show hours are 1 to 6 p.m. on Friday and 9 a.m. to 4 p.m. on Saturday. The theme is Pennywise Gardening. Call (252) 232-2262...
The Native Plant Society is hosting a Wildflower Hike at Pettigrew State Park in Creswell on Saturday at 10 a.m. Call (252) 797-4475 to register...
Want to ride your bicycle or motorcycle for a good cause? Make a Wish Foundation of Eastern North Carolina is hosting its Ride to a Wish race in Columbia on Saturday at 7 a.m. All proceeds go to providing a wish for an 8-year-old cancer survivor. Go to www.ridetoawish.com to sign up or to donate if you can't make it...
Outer Banks Epicurean has a few classes this weekend: Friday it's Stuffed and Smothered Pork Chops; Saturday it's Easy Side Dishes. Next Tuesday it's Spring Rolls Demystified...
Going out this weekend? Kelly's has the Augmentals on Thursday and Rich Whisky Audition on Friday and Saturday. Brewing Station has DJ Williams Projekt on Friday and Peepshow Cabaret on Saturday (nouveau burlesque - sounds awesome!) * Ocean Boulevard has Zac Mexico on Friday...
Just a head's up about things coming up next early week, since this blog is posted on Wednesday. Monday and Tuesday (April 18 and 19) from 8:30 a.m. to 2 p.m., the N.C. Coastal Federation needs help with the renovation of Manteo Middle School's Rain Garden. They also need help with the new First Flight Middle School Rain Gardens that week. If you can help, call (252) 473-1607...
A documentary film called My Crazy Sexy Cancer is going to be screened at Kelly's next Tuesday (April 19). It's an irreverent and uplifting documentary about a cancer survivor. Presented by the Outer Banks Peace and Justice Interfaith Coalition and Cancer Support Group, the movie is at 7 p.m. and is free. * On the same night, DCAC is hosting a Membership Celebration at ARTspace in Southern Shores from 6 to 8 p.m. Coastal Provisions Market will offer a wine-tasting/appetizer combo for $15 or $20. By the way, ARTspace is opening Local Color, a show of 75 new works by local artists on Friday. The show will run through April 30. The opening reception coincides with the DCAC event on Tuesday, April 19 from 6 to 8 p.m. The gallery's regular hours are Tuesday through Saturday from 10 a.m. to 6 p.m...
Hey Carbon Leaf fans - I know who you are - the band is playing at Outer Banks Brewing Station on Tuesday, April 19 at 8:30 p.m., and all proceeds will benefit Relay for Life...
On a personal note, I loved, loved, loved running the Flying Pirate last weekend with my sister! Great weather, beautiful course, well-organized race, challenging finish, yummy beer at the end ... what more could you want in a half-marathon?...
Could I possibly have missed something? Tell me if I have. Just don't bring up politics or religion, and I'll listen...