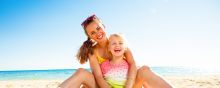 Mother's Day is upon us. My mom wants to spend it on the Outer Banks. Am I prepared? Heck no. I'll make her a card because "handmade is better," but I still need to find a gift. Primarily, though, I must plan a day to reflect how special she is. I need to find activities we can do, arrange trips to her favorite Outer Banks shops and figure out a delicious meal to top off the entire experience. Thankfully, shops, restaurants and things to do pull through this weekend with offers for entertainment, events and other special touches. As I consider the options, I breathe easier. Their abundance, variety and thoughtfulness should make putting together a beautiful Mother's Day a breeze. (Spoiler Alert: Mom, if you're reading this, stop now, please.)
Okay, so you'll need fun activities to delight mom this weekend. One annual tradition on the Outer Banks is the Yuengling Nags Head Woods 5K, scheduled for this Saturday, May 11, from 7 to 11 a.m. Registration opens at 7 a.m. at The Nature Conservancy's entrance, and the 5K starts at 8 a.m. It's followed by a fun run 1-miler for kids. Back in 2004, I participated in this race with my mom. I'm pretty sure I walked the course, marveling at the number of dedicated moms booking it past me – some even pushing jogging strollers – as they competed for the trophy of Fastest Mom on the Beach.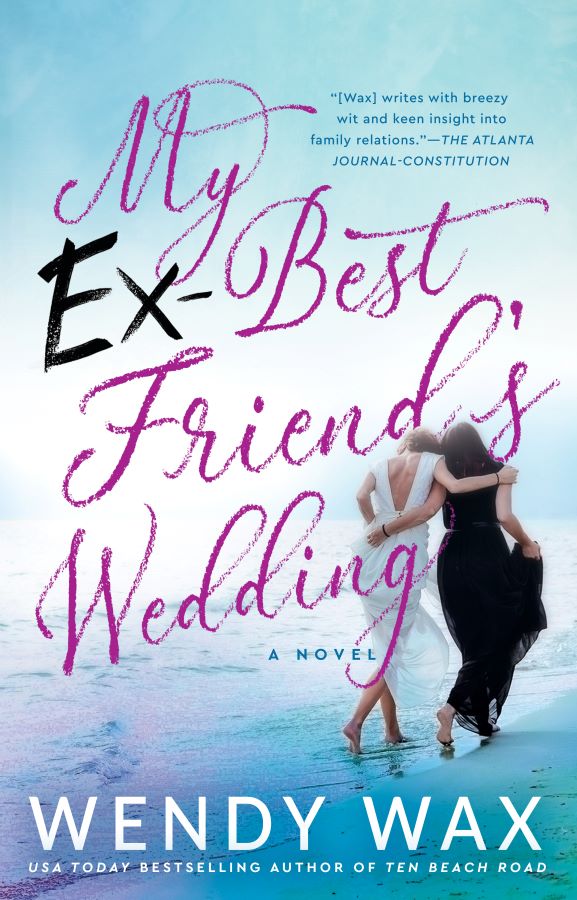 If you'd prefer a gentler start to your day, head to Downtown Books in Manteo for coffee, croissants and conversation with best-selling author Wendy Wax. Bookstore owner Jamie Anderson will moderate the conversation with Wax, whose new book, My Ex-Best Friend's Wedding, is set on the Outer Banks and features scenes at many familiar locations. In keeping with the theme of Mother's Day, Wax's book follows generations of women as they're connected through the passing down of a wedding dress. Wax will discuss her research and inspiration and read selections of her book at this cozy gathering. It will be held on Saturday, May 11, from 10 to 11:30 a.m. Tickets for this event are $22. Reserve yours online.
The Wine Mom stereotype exists for a reason. Embrace it by taking Mom to a Mother's Day Wine Tasting at Zillie's Island Pantry on Ocracoke Island. Discover new wines and learn the nuances that distinguish your preferences. Pro tip: Watch mom and keep a close eye on her favorite samples. Pick up a bottle or two from Zillie's Market afterward and surprise her with them on Sunday. Mom gets wine. You get Mom a gift. Everyone wins.
Speaking of gifts, it's time to find lovely and thoughtful gifts that make the moms in your life feel extra special and loved. Plan ahead on this one, y'all. Your mom deserves more than a last-minute card and bunch of flowers (although I'm sure she'll "absolutely love it!" if you do take that route). 
If you can't make it to the wine tasting at Zillie's, why not try Chip's Wine, Beer & Cigars in Kill Devil Hills? There you can get mom her favorite libations from their extensive selection of world wines and imported, domestic or craft beers.
I got my love of tea from my mom, and artisan teas make excellent Mother's Day gifts. Head to The Spice and Tea Exchange in Duck, shop their varied assortment of green, black, white, red and herbal teas and put together a little sampler for mom.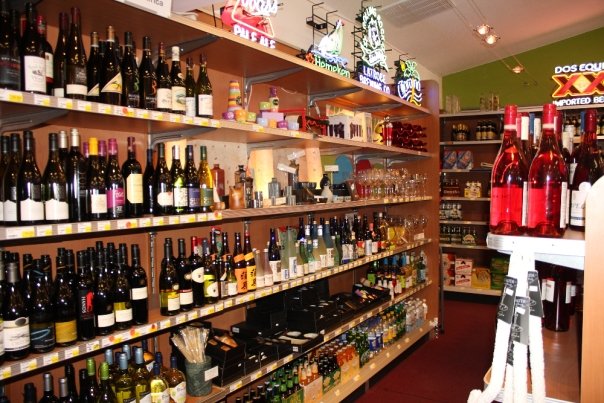 Photo: Chip's Wine, Beer & Cigars
Mother's Day should be about creating a fun and relaxing day for Mom, but why confine it to only one day of the year? A certificate to a salon or spa, such as the Spa at the Sanderling Resort in Duck or Lovie's Salon and Spa in Corolla, gives Mom the gift of future relaxation she can use whenever she needs to treat herself.
Finally, what would Mother's Day be without the traditional Mother's Day brunch? Several Outer Banks restaurants plan special menus and events that make taking Mom out for Mother's Day an occasion.  
For those celebrating on the northern beaches, make reservations for Mother's Day Brunch at the Red Sky Cafe in Duck. This prix fixe menu offers starters, salads, breakfast treats, meats, seafood and sides, prepared with an emphasis on healthy preparations of Southeastern flavors, such as eggs Benedict on a buttermilk biscuit or chicken and waffles. Brunch is served from 10 a.m. to 3 p.m., and reservations can be made by calling (252) 261-8648.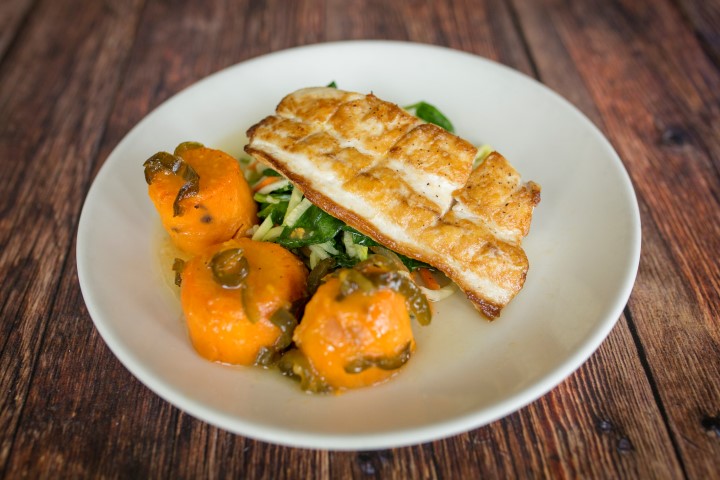 Photo: Fresh local seafood at Basnight's Lone Cedar Cafe.
For those spending Mother's Day farther south on the beach, check out the annual Mother's Day Buffet at Basnight's Lone Cedar Cafe in Nags Head. With tasty Southern fare made using the freshest local seafood available, the family can feast on tuna salad, greentail shrimp from the Pamlico Sound, fried green tomatoes and more. While walk-in parties are welcome, reservations are recommended. Call (252) 441-5405 to make yours.  
Hopefully, this takes some of the pressure off planning a lovely Mother's Day and knowing a few options helps it come together with ease. There are plenty more activities moms can do on the Outer Banks this weekend. Check out our Daytime Events listing to learn more. And every mom needs a night out on the town from time to time – our Nightlife page helps you find all the best places to be.