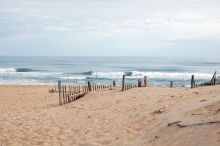 If we're being honest, the Outer Banks is a pretty great place, and it's more than the postcard-worthy beaches. The people, the restaurants, the businesses – all of these attributes come together to make our coastal home the sparkling star that we know and love. This week in particular you'll find events and activities that highlight these aspects. From grabbing drinks with your neighbors to something more on the educational side, check out these events below to remind yourself why life on the Outer Banks is just too good.
Industry Appreciation Night
Who says you have to wait for Friday for the fun to start? Not the folks at Bonzer Shack Bar and Grill in Kill Devil Hills, that's for sure. In fact, they invite you to go ahead and celebrate the week's approaching end with their Industry Appreciation Night. Join Bonzer Shack's neighbors and service industry friends to let off steam with refreshments, entertainment and great company. Sip on drink specials and munch on snacks and treats from Chef Jeff's exclusive late night menu. When you're not entertaining your palate, the movies on the projector and the assortment of games will entertain your mind. Industry Appreciation Night is every Thursday from 10 p.m. until 2 a.m.
Block Play Extravaganza

Join Dare County's Children and Youth Partnership for their annual Block Play Extravaganza this Friday and Saturday. Parents, this event is a hands-on and interactive program that puts a fun spin on math and science learning for your little ones. With the help of big, little, square, round, wooden, foam and cardboard blocks, children between 8 months and 5 years old will have a blast in this playful learning laboratory. It's not only the kids who are learning, though – Early Childhood educators will be on hand to share techniques with parents for ways to get the most out of their children's curiosity in math and science. You and your children will attend an hour-long session, either 9 to 10 a.m. or 10:30 to 11:30 a.m. on Friday or Saturday. The event is free to attend, but pre-registration is required. Reserve your spot today by call (252) 441-0614.
Starry Nights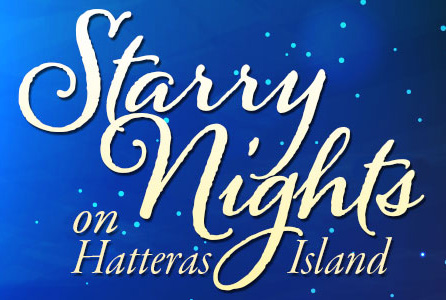 Hatteras Island's peaceful setting and lack of development make it one of the best places on the Outer Banks to admire the night sky. This weekend you can appreciate it even more, thanks to Starry Nights, where a visiting astronomer will take you on a galactic journey. This two-day event begins on Friday, where the astronomer gives a presentation at the Hatteras Village Civic Center. Then you can apply your newfound knowledge in the following stargazing. But if you want a prime viewing of the night sky, return for Saturday's portion of the event, which includes a free children's program. Star watching will take place at the Hatteras Fire House in the Hatteras Village Park, a secluded spot in the marsh that's completely free of light pollution. Starry nights is structured around the phases of the moon so that you get to check out the stars when the light in the sky is best. Both nights' events begin at 5:30 p.m. Admission prices are $15 for adults and $7 for children (excluding the Children's Program on Saturday, which is free).
March of Dimes Signature Chefs Auction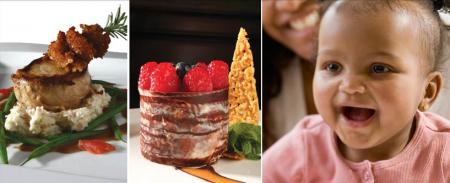 One event that never fails to jazz up February is the annual March of Dime Signature Chefs Auction. Break out your black tie or gala finery as you sample the offerings from some of the Outer Banks' best restaurants. From the moment you arrive at Duck Woods Country Club in Southern Shores, you'll be immersed in a world of flavors and culinary creativity. This year's selection of tastings will be provided by 11 chefs heralding from Aqua Restaurant & Spa, Beachside Bistro, Black Pelican, Cravings, Eastside Restaurant, Duck Woods Country Club, Mike Dianna's Grill Room, Ocean Boulevard & Martini Bar, Red Sky Café, Sanderling, the Saltbox Café and Stripers Bar and Grille. A silent auction will take place first followed by the Live Auction and Fund the Mission segment of the event, accompanied by dessert and champagne. Items available at the auction include packages put together by the events' chefs, which allow you to indulge in delicious meals at various times throughout the year. The event's sophistication, delicacies and unique auction packages all benefit babies and their mothers. The Signature Chefs Auction takes place on Sunday starting at 5:30 p.m. If you're one of the lucky ones who managed to snag tickets for this popular Outer Banks event, you can choose to sit at a table of six or eight.
---
Friends, food, fun and ecosystems, these components of the Outer Banks add personality and flavor to the towns themselves and life here. Try one of these activities or try them all. When you're ready for more, our Daytimes Events listing tells you what Outer Banks attractions and businesses have events and programs happening that you won't want to miss. And when the activity goes from daytime to dusk, our Nightlife listing guides you to live music, karaoke, trivia and more.