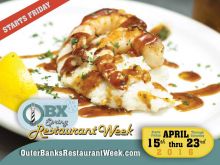 Remember when I said that once things got going around here, they wouldn't stop until late fall? That is especially true this week as two of spring's biggest events kick off, and I couldn't be more excited. Outer Banks Restaurant Week invites foodies to indulge in three-course meals at local restaurants for a fixed price of either $20 or $35. That means you can revisit one of your favorite spots and dine at a better-than-menu-priced value or try someplace brand new – and trust me, some of these new eateries are really taking things to the next level. Along with the delicious cuisine gracing our tables, this week is also the 14th Annual Outer Banks Bike Week where bikers from across the country gather to ride our scenic highways and enjoy live music, motorcycle sales and all kinds of other great get-togethers. Foodie, biker or casual beachcomber, it's a beautiful week to be on the Outer Banks.
Outer Banks Spring Restaurant Week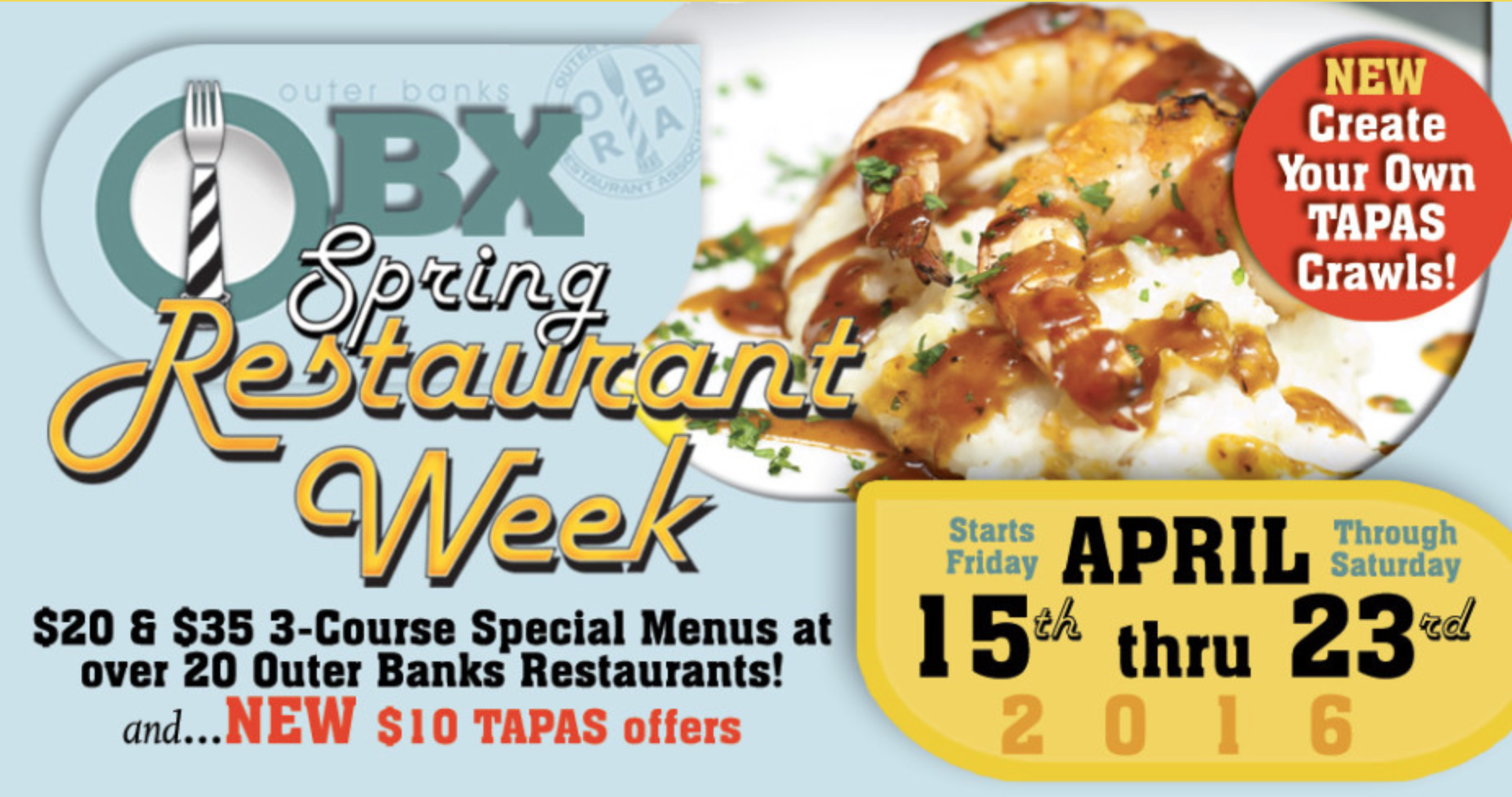 This incredible food lovers' event, which happens biannually in the spring and the fall, was created without pretense or snobbery – it's all about local chefs serving up delicious cuisine in some of the area's best venues. Local food enthusiasts and visitors can enjoy those three-course lunches and dinners at any participating restaurant as well as $10 tapas plates (new this year) at some restaurants. Hey, you could even plan out your very own tapas crawl!
Take a look at the participating restaurants and their menu offerings here. Then, anytime during Restaurant Week – which runs Friday, April 15 through Saturday, April 23 – visit your choice of restaurants and simply order off their special Spring Restaurant Week menu. No tickets are required. You will pay the restaurant directly, keeping in mind that sales tax and gratuity are not included in the pre-fixed price.
Bike Week 2016
100 miles of scenic beaches, waterways and iconic Outer Banks sites … it sounds like a biker's paradise. The 14th Annual Outer Banks Bike Week sponsored by Outer Banks Harley-Davidson welcomes bikers to our sandbar for 9 days of bike tours, motorcycle sales, various celebrations at local restaurants and bars, a bikini contest and the Hellzapoppin Freak Show – a thrilling performance that I recommend everyone check out at some point. There will be live music and DJs playing every day beginning on Saturday, April 16 and going through Sunday, April 24. Bikers, take a look at the event schedule here and start planning your week on the Outer Banks.
Flying Pirate Half Marathon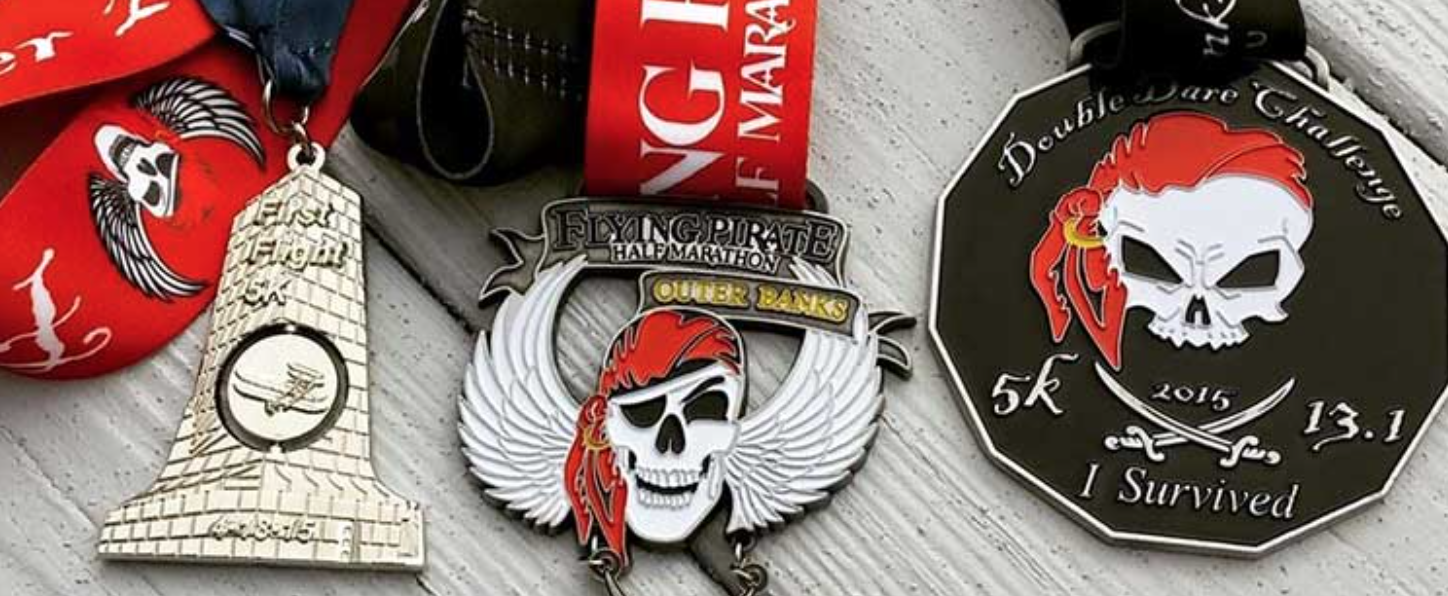 Here's another fantastic annual event! Have you ever seen a pirate run? How about hundreds of them? Okay, you don't necessarily have to dress up like a pirate, but participating in the fun might make you run just a little bit faster. This Saturday, April 16 and Sunday, April 17, it's the 7th Annual Flying Pirate Half Marathon, a fun-filled race that begins in Kitty Hawk and finishes in Nags Head.
Along the way, runners will see the beautiful Albemarle Sound, the Wright Brothers Memorial and Nags Head Woods. The Pirate Jamboree is waiting at the finish line, where athletes can celebrate with friends and family and claim their medals. Runners looking for a shorter race (or those who want to run both) should run or walk the First Flight 5K. Anyone who participates in both races will have completed the Double Dare Challenge and will receive an extra cool Double Dare Challenger Medal in addition to individual swag bags. Registration for the race is now closed, but if you aren't running this year, you can still come out and support these wonderful athletes and check out the course for next year!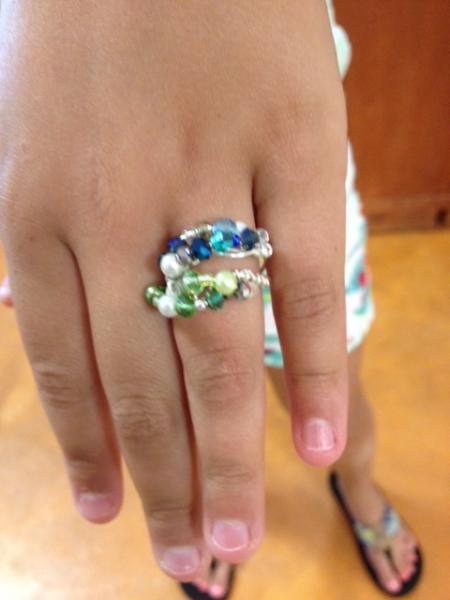 Mermaid Rings Class
Mermaids, head down south to Studio 12 on Thursday, April 14 to create some beautiful, ocean-inspired jewelry. You will learn how to wrap silver wire with crystals and pearls to create your very own rings that any mermaid would be envious of. Jewelry artist Laura Howard will lead the class, which takes place from 4 to 5:30 p.m. All materials are provided, and participants ages 7 and older are welcome. The cost for Mermaid Rings is $39. Call (252) 995-7899 to register, and make sure to check out the other great classes Studio 12 has planned this spring and summer.
Titanic Tea, Tour and Talk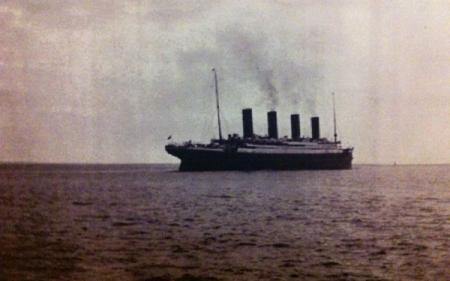 This Thursday, April 14, honor the anniversary of the sinking of Titanic with a period tea, talk and tour of the Titanic exhibit at the Graveyard of the Atlantic Museum. Enjoy 1900s era food, music and a lecture on the famed ship, and feel free to dress in vintage garb. You will learn about Hatteras Island's link to the fateful event and a call of distress on April 14, 1912. History Teas: Titanic Tea, Tour and Talk will take place from 5:30 to 7:30 p.m. and is free to attend with a donation to the museum. Call (252) 986-2995 to reserve a space.
It feels like summer with the lineup of events we have this week on the nightlife calendar – many of which are happening in honor of Bike Week. Check out all the live local music, poker nights, painting parties, karaoke and more on our Nightlife & Events page.