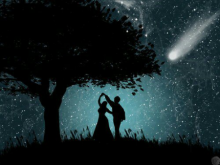 It's the quietest nights in the off-season where the stars are most visible, burning like miniature beacons above our coastline – a coastline that proved its delicacy once again this week with the arrival of a winter storm on Super Bowl Sunday. Along with the big game came 10- to 12-foot seas and relentless rain that flooded Hatteras Island and Ocracoke and washed away the newly built up dune line in Kitty Hawk. It's difficult to see my home so exposed to nature's harsher elements, but it's our incredible location that makes our good times so good too – and we have a lot of those!
The ocean has receded now and the skies have cleared for what I'm hoping is the calm after the storm. And turning your eyes to the sky at this time of year is always so much more rewarding. I know I've mentioned the winter sunsets before, but the stars on a winter's night are so vibrant too. And what better time to enjoy them than with your sweetheart in true sappy spirit this Valentine's Day?
Starry Nights on Hatteras Island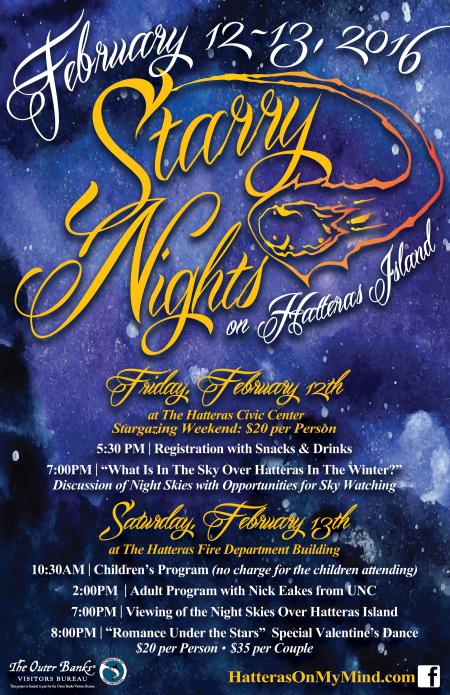 Stargazers, this weekend is all for you with Starry Nights on Hatteras Island, a two-day event for children and adults to explore Hatteras' amazing night skies with a visiting astronomer. On Friday, February 12 at 7 p.m., the astronomer will give a presentation about the Hatteras night sky at the Hatteras Village Civic Center, and a viewing of the stars will follow. You will likely be able to pick out new constellations and stars after attending the presentation.
Kids will enjoy the free children's program on Saturday, February 13 at 10:30 a.m. where they can explore the portable planetarium at the Hatteras Fire House. At 2 p.m., adults can attend a talk with Nick Eakes from the University of North Carolina and later a second viewing of the night sky. While the beach will always be my first choice for stargazing, the soundside at Hatteras Village Park is the destination for the event because of its beautiful marshes and walkways that are free of light pollution. Starry Nights will be a great activity for couples in the spirit of the holiday and for families alike. Adults can purchase weekend tickets from the Hatteras Civic Center for $20; the children's program is free.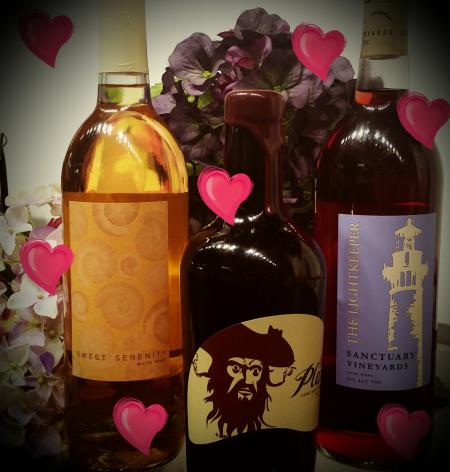 Free Wine and Chocolate Tasting
Yes, you read that right (I got excited too!). For all you valentines searching for a bit of romance this weekend, The Cotton Gin is offering a free wine and homemade chocolate tasting this weekend at their location at Sanctuary Vineyards. Try the wines made right from the grapevines at the vineyards – they're often named after well-known Outer Banks icons like the lighthouses and wild horses. Stop in to The Cotton Gin for a tasting between 11 a.m. and 5 p.m. on Saturday, February 13 or Sunday, February 14.
Stumpy Point Annual Oyster Feast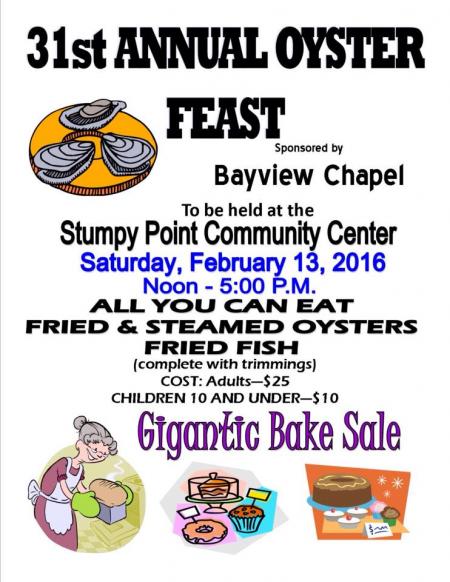 Chocolate isn't the only aphrodisiac you should be enjoying this Valentine's Day weekend, especially on the Outer Banks. Head down to Stumpy Point on Saturday for all you can eat fried and steamed oysters, fried fish and all the fixings at the 31st annual Stumpy Point Oyster Feast. These folks know how to cook an oyster, so don't miss it if you're in the area. The feast runs from 12 to 5 p.m. at the Stumpy Point Community Center, and tickets are $25 for adults and $10 for children 10 and younger. There will also be a bake sale.

Driving Miss Daisy
The Pulitzer Prize-winning play, Driving Miss Daisy, is coming to the Outer Banks next week with an all-star cast including Sheree J. Wilson from the CBS hit Dallas and Clarence Gilyard of Walker, Texas Ranger. The long running off-Broadway success is a warm-hearted, humorous story of the unlikely relationship between a crotchety white Southern lady and a proud, soft-spoken black man. Driving Miss Daisy will play on Tuesday, February 16 at 7:30 p.m. at First Flight High School. The performance is presented by the Don and Catharine Bryan Cultural Series, an organization that brings the visual, literary and performing arts to the Outer Banks to educate and inspire our community. Tickets for the show are $15.
Valentine's Day Restaurant Specials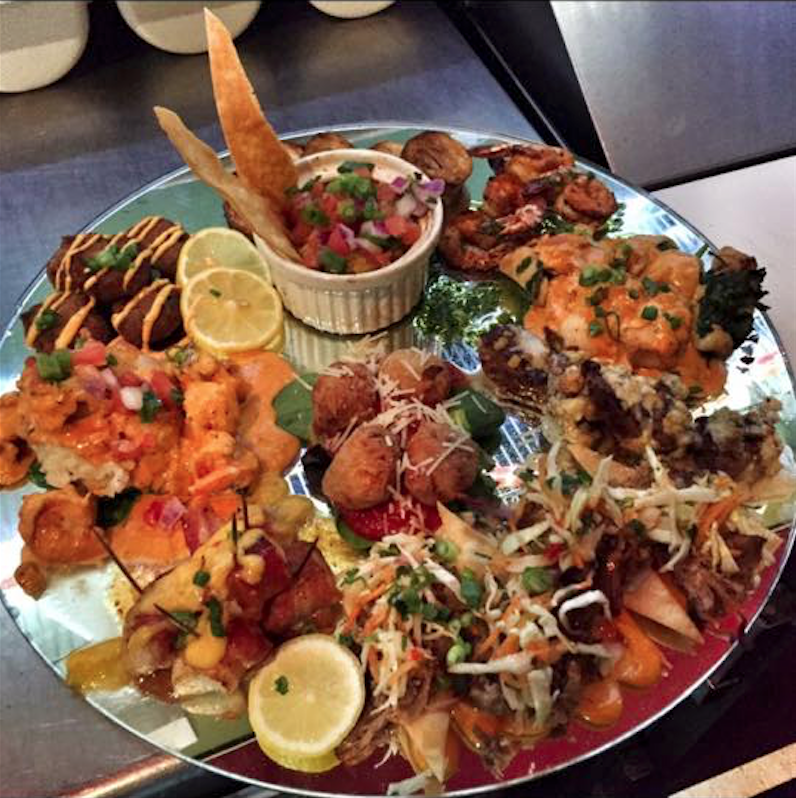 Stargazing and oyster cookouts aside, sometimes the best way to spend a romantic evening with your other half is at a table for two. This Sunday at Red Sky Cafe, Chef Wes Stepp will be cooking up a tapas dinner including local seafood, beef, sweets made in house and a glass of champagne. Reservations are recommended.
Outer Banks Brewing Station has also got great tapas on the menu with plates that are themed for Valentine's Day. Bring your special someone to the restaurant and brewery for dinner Thursday through Sunday. Reservations are recommended.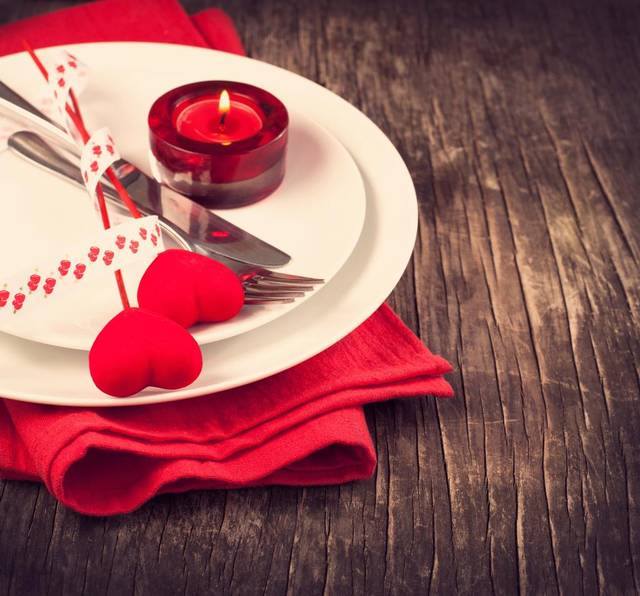 Good tunes from the '40s, '50s and '60s will accompany your meal at Kelly's Restaurant during their Valentine's Day Party this Sunday. The Riff Tides will be playing from 5 to 8 p.m. Tickets are $10 and will benefit Gem Day Services, a community nonprofit that supports families with a loved one who has dementia.
For anyone down on Hatteras Island, Good Winds Restaurant in Rodanthe is serving up a special Valentine's Day dinner with the backdrop of sunset over the Pamlico Sound. There will also be live music from 6 to 8 p.m.
After your romantic dinner (or overindulgence of oysters), there will be plenty to do in the realm of Outer Banks nightlife. Visit our Nightlife & Events page to plan your evenings out with everything from trivia to a DJ dance party in the lineup.