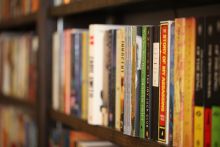 No matter where I am in the world, I can't avoid ducking into a local bookseller. And honestly, I'm hard pressed to find any I like better than the indie bookstores around the Outer Banks. Aside from their impressive selections, these shops' vibes are their main selling point. Some places are perfect when you want to curl up with a book for a minute (or an hour), unbothered, and others are ready grounds for meeting up with other booklovers. Even if there isn't anything in particular you want, some give you an inviting place to browse around and figure it out.
This winter when the north winds rattle your windows and the chill creeps in, there's no better way to hunker down than with a good book. Whether you finished the books you got for Christmas or the idea of a new read sounds like a particularly enticing excuse for escaping the cold, it's time to head to your neighborhood bookstore.
The Bookstore for When You Have Hours to Kill
Few better ways let the hours slip by than a blustery afternoon spent getting lost within a book's pages.  You can do this for an entire day at Island Bookstore and still feel like you haven't completed your rounds through the store. Its three locations in Kitty Hawk, Duck and Corolla each dedicate their downstairs and upstairs spaces entirely to books. The varied assortment ranges from Oprah's Book Club choices to works translated from foreign languages, travel guides, every sort of cookbook, bathroom reading material and so much more. The staff gives customers space to zone out, but they're eager to offer recommendations or find books if asked.
For When You Want to Talk Books
Book nerds, unite! I love talking about books even more than I love reading them, and when it comes to booksellers who know their stuff, I make a point to get their recommendations. In Downtown Books in Manteo, owner Jamie Anderson gets bubbly about books with me, shares recommendations and sends me off feeling inspired to read. The store regularly hosts events and signings with local and visiting writers, making it a rich environment for networking with authors and other book lovers.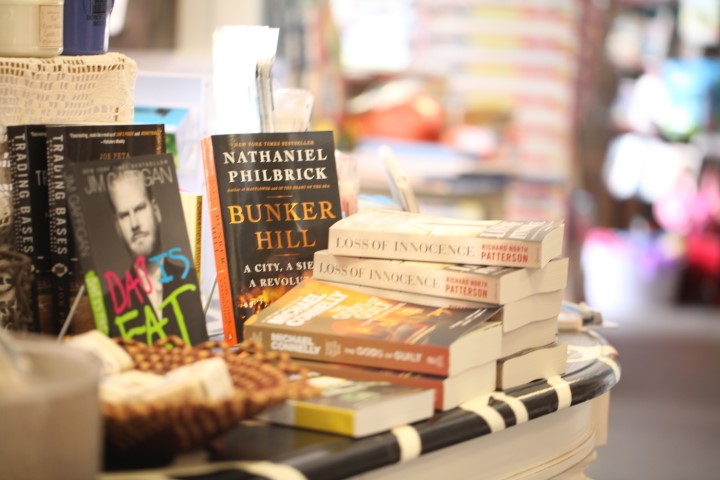 For When You Need a Pick Me Up
The only thing cozier than curling up with a good read is doing so with a warming drink in hand. Warm up at Duck's Cottage Coffee & Books, a bookstore-coffee shop hybrid. Housed in a historic hunting lodge, this shop invites book browsing with a drink in hand. Pick up a cup of the infamous Coconut Crunch house brew or indulge in a Mucky Duck mocha. They also have tea, pastries and bagels to fuel you if the 15 minutes you intend to spend in there evolves into an hour or two.
The Place to Break up a Loooooong Car Ride
Anyone who's done the drive from, say, north of the Oregon Inlet to Ocracoke Island knows it's a haul. If you aren't the one driving, take advantage of your luck and welcome the chunk of reading time. Finished your book or don't have one? Don't sweat. On Hatteras Island, pull off Highway 12 for a spell at Buxton Village Books. Whether you want to get lost between the rows of bookshelves or quickly grab something and get back on the road, this charming, bungalow-style bookstore off the highway is the spot for both.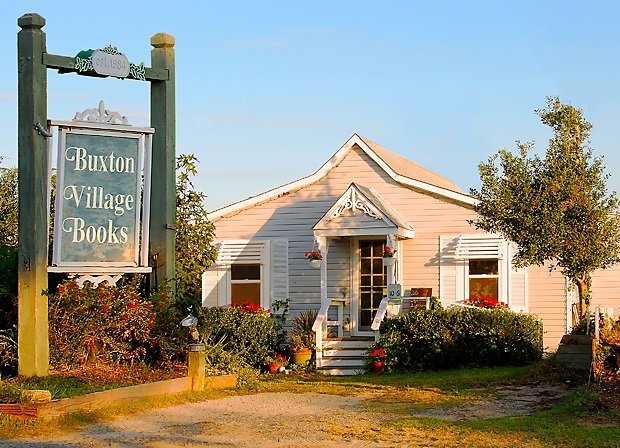 For When You Need a Beach Read
Beach reads, in my opinion, get a lot of unwarranted flack. Books to be Red on Ocracoke Island makes you challenge how you interpret the term with its extensive selection of regional reading material, including historic fiction and nonfiction about the Outer Banks, books about local life and culture, cookbooks, books by island authors, books for young readers and much more.
Which of these Outer Banks booksellers is your favorite? If you didn't see it on this list, check out complete information about everywhere to buy books in our Shopping guide. This week, I've surrendered to the sturdy winds and cold climes by retreating to my couch with the latest Philip Pullman book. To get out of the house a bit, though, I'm checking out our Daytime Events and Nightlife calendars' guides to live music, art shows and creative workshops.