Tis the season for one of my favorite blog topics: the annual hurricane feature. Each year I get to play meteorologist for a day, joining the rest of the media's hurricane hype and sharing the latest updates from the Outer Banks front. I even almost wore galoshes to work to get in the mood, even though the rain won't start for another day.
Our man of the hour is Dorian, and he's definitely proven a sight to behold. It hit the Bahamas as a Category Five hurricane, and it just … stalled, submerging roads, destroying homes and devastating the lives of thousands. It has since moved on, but this slow-moving storm is expected to reach the Outer Banks by Thursday, September 5.
Photo credits to The Washington Post
A mandatory evacuation for Dare and Hyde counties forced most visitors and vacationers to return home on Tuesday, and a mandatory evacuation went into effect for residents on Wednesday.
However, this doesn't necessarily mean that everyone here is packing up shop and getting out of town. In fact, most people I've talked to are planning to stay and ride out the storm. Schools have closed for the rest of the week, as have some restaurants, shops and other businesses. Other places are taking it day by day, watching the weather and ready to do what's best for their employees' well-being.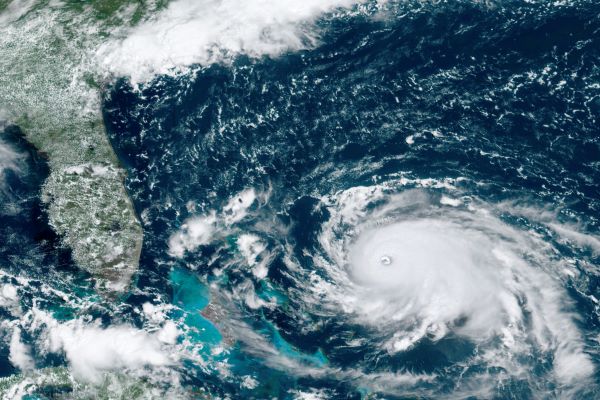 Photo credits to USA Today
As it stands, Dorian will likely stay off the coast, though these islands will feel its Category One or Two effects starting Thursday, strengthening overnight and continuing through Friday. With the possibility of 2-3 inches of rain on Thursday night and 3-4 inches on Friday, there's a high likelihood of flooding for places right on the beach, sound and other low-lying areas.
Keep watching the weather – my favorite sources are NOAA Weather and the National Hurricane Center. As you prepare, here are a few tips:
Taking Flight
If you plan to evacuate, make sure that you have a current Dare County re-entry permit (ones from past years won't be accepted). Permanent residents and property owners will be allowed to re-enter the Outer Banks with a state-issued form of ID that includes a local address or with a property tax bill. Apply for your re-entry permit here.
If your home is at risk of flooding, try to move belongings and furniture from the first floor or elevate them (cinderblocks help). Unplug electronics. Prevent water from coming inside by piling sandbags around the doors and windows. And for goodness sakes, take your pets with you!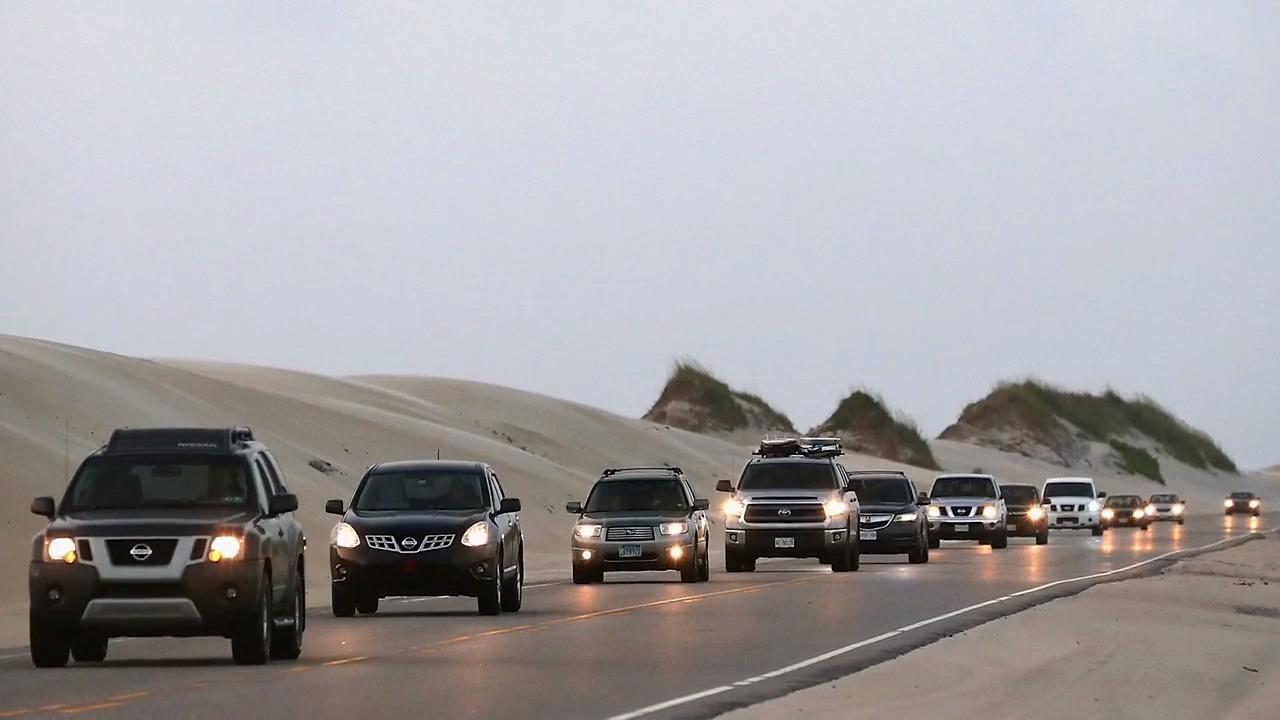 Photo credits to The News & Observer
Riding It Out
For those of us sticking around, prepare for grocery store closures, empty gas stations, possible power outages and flooding. Get your necessities if you haven't already done so. You know the ones: Gas, plenty of water (a gallon per person, per day is a good rule), cash, batteries, medications, pet food, non-perishable foods, that proverbial loaf of bread.…
The majority of grocery stores, hardware stores, banks and other such businesses will close for the storm. A few chain grocers and stores are still open currently, with plans to close between Wednesday and Thursday. Keep in mind that inventory is dwindling, and it's hard to gauge how long a place will be closed.  
Once you have supplies, protected your belongings from flooding as best you can (including moving cars to high ground) and brought outdoor furnishings inside, there's not much left to do except hunker down and wait it out.
In non-life-threatening instances, people on the Outer Banks turn to various methods and traditions to keep them occupied during the storm. Among our crew at Outer Banks This Week, here are a few of our methods to get through a bad storm.
Get Outside: Proceed with caution on this one – don't go out in the midst of lightning or falling debris. However, if conditions aren't dangerous, it's cool to see what the environment looks like as the wind and waves strengthen.
Personally, I love getting in a final run when the winds pick up but the downpour hasn't yet started. Paul likes watching the storm roll in over the ocean, when the waves crash against the dunes. There's a thrill to seeing the environment take on the storm. Of course, though, doing so without fearing for personal safety is a luxury.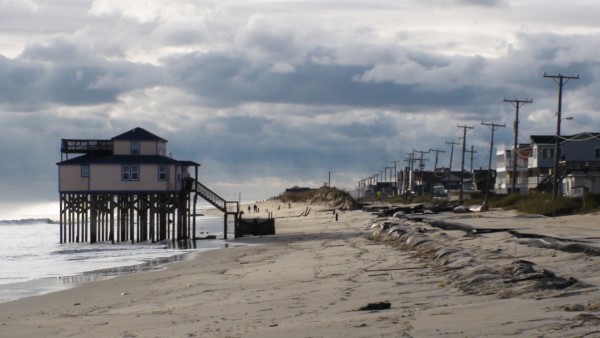 Photo credits to OneBoat
Or Hunker Down: A hurricane is also like a little vacation inside. Beth plans to practice piano and cello to fill the long hours. Molly's ambitious reading list will keep her occupied. Caroline is armed with movies and plans to christen a new pack of cards, Uno being her game of choice. Board games, however, are Bobby's entertainment of choice – they bring people together. For another group activity, I think everyone bringing their favorite rum and making hurricanes is a fitting get together.
Get Out of Town: Then again, why stick around when there's good weather elsewhere? Gina has a cruise awaiting her.
What are your favorite hurricane traditions/activities? Share with us! And for other hot happenings this week (though maybe not as newsworthy as Hurricane Dorian), find the weekend and next week's activities with our Daytime Events and Nightlife calendars. Bear in mind, though, that several may be contingent on the hurricane. Check the event organizers' websites in advance to stay up to date on the status of activities. In the meantime, batten down the hatches, swing by the liquor store and don't sleep naked (you know, just to be on the safe side). I'll see y'all next week!