Get ready, everybody, because the beach is buzzing with activity this weekend. Cultural events, athletic competitions and seasonal festivities will fill your days with fun no matter if you're on the northernmost tip of the Outer Banks or spending time southward. With sunny skies and pleasant September temperatures approaching, it's the perfect time to get outside and experience the community's happenings, including the return of several beloved annual events.
Photo: Outer Banks Sporting Events, Facebook
Day at the Docks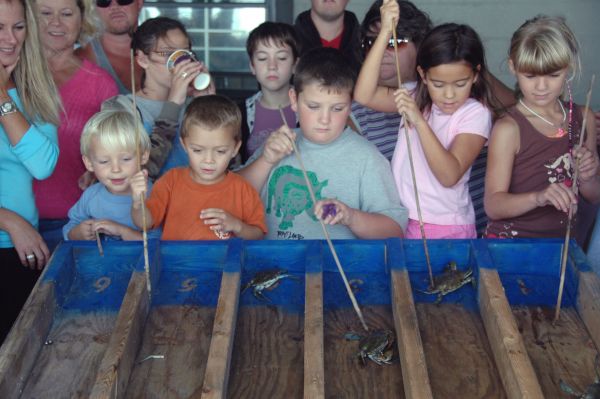 Each year Hatteras Island remembers 2003's Hurricane Isabel. Not for the destruction it caused but for the spirit of Hatteras that emerged as the community rallied together and recovered. This spirit is rooted in the island's watermen heritage, so it seems fitting to have Day at the Docks, an annual event that celebrates the commercial and charter fishermen's role in the community. Come to Oden's Dock this on Saturday, September 16, to embrace local culture through the festivities. Sample cuisine from Outer Banks restaurants, participate in a 5K, show off your skills in fishing-themed competitions, watch the Seafood Throwdown, discover the best chowder on Hatteras Island and much more. On Friday, September 15, head over to Lee Robinson General Store for a Taste of NC, Hatteras Style. There are events geared toward visitors of all ages, none of which you'll want to miss. Come out any time during the day to check it out. Get more details here.
Outer Banks Triathlon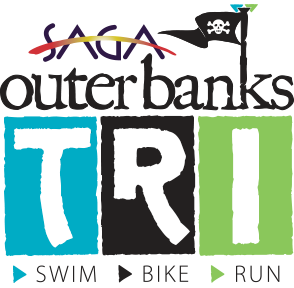 Few events prove physical prowess like triathlons. Each year athletes from across the area come together to compete in the Outer Banks Triathlon. Whether they do it for the glory or pure fun, triathletes of all levels and abilities can participate in this collection of three different events. Saturday's events feature the Half Triathlon of a 1.2-mile swim, 56-mile bike ride and 13.1-mile run and the Olympic Triathlon of 1,500 meters, 24.5 mile bike ride and 10K run. Sunday's event is the Sprint Triathlon of 750 meter swim, 13.5 mile bike ride and 3.1 mile run. There are also variations of each event for relay teams. The races begin and end next to Dare County Regional Airport and the N.C. Aquarium. The courses lead you through the Outer Banks scenic landscape, letting you sight see in a way unlike any other. Pre-registration is required for this event. Sign up here.
Currituck Heritage Festival
True to its Carolina roots, the Currituck Heritage Festival's theme is bulls and barbecue, so what's not to love? This Saturday, September 16, check out the exposition from the county's farms, marvel at the professionals at the bull-riding rodeo, sample the smoked pork cooked up for the Kansas City Barbecue Society's competition and boogie down to the live music provided by Jug Tucker and the Daniel Jordan Band. The best part? Most of the activities are free of charge. Onsite vendors will also be selling food and drinks to quench thirsts and quiet tummy rumbles. Visit the Currituck Rural Center anytime from 11 a.m. to 9 p.m. to enjoy this community bash.
Oktoberfest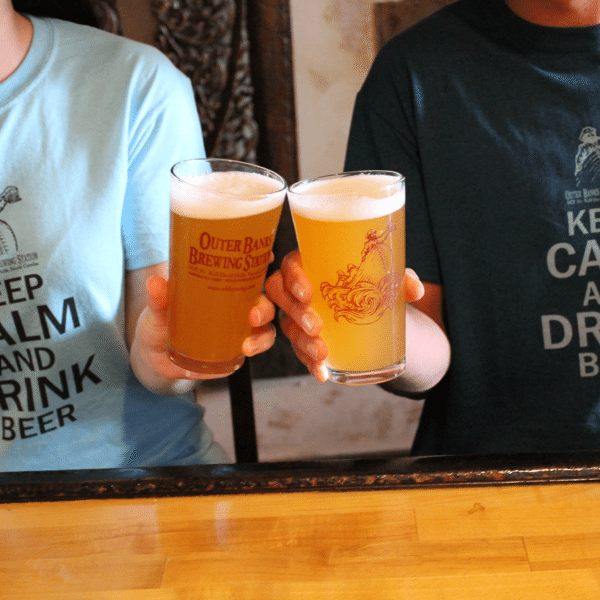 Don your lederhosen and grab your beer stein — it's time for the second annual Oktoberfest at the Outer Banks Brewing Station in Kill Devil Hills. Held in the Brewing Station's backyard location, Oktoberfest welcomes autumn German-style, complete with brats, brews and German beer hall music. In between the wining (er, beering?) and dining, play carnival games and visit the local art tents. Tickets cost is $15 for adults and $10 for children. Visit the Brewing Station between 12 and 5 p.m. this Sunday, September 17, for a wunderbar time.
---
With so many awesome events to check out, I could go on for pages, but this blog has a word limit. So hopefully this quick rundown will suffice for the time being. However, there's much more to discover, so visit our Daytime Events listings. As always the Outer Banks has a rich collection of musical talent performing every night. You can learn more about who's playing where by reading our Nightlife listings.