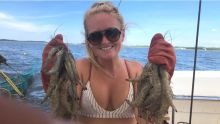 When you want to catch your own dinner, fishing is the obvious choice but not the only one. You can also harvest shrimp, crabs and clams – if you have the right equipment and you know what you're doing. Most of us don't have that level of seafood-harvesting expertise, but there are many people who do. And luckily they are willing to share their boats, equipment and knowledge with the rest of us.
Photo courtesy of Somerset Charters
Crabbing and shrimping charters are done from the boat. For crabbing, the captain takes you to crab pots already set in the sound. You get to help haul in the pots and shake out the day's catch. On shrimping charters the captain and mate will trawl a net then haul it to the boat; you get to help sort through the catch of shrimp, fish and crabs for the keepers. On clamming adventures, the captain will take you to shallow areas of the sound. You'll stand in the water and drag the rakes along the bottom. When you the clink of a shell, you'll scoop up what you've found. If it's a clam of the right size, it's yours to keep.
On all of these family-friendly charters, you get to keep the catch, plus you'll learn a lot about the marine ecosystem and see other wildlife like dolphins, pelicans and osprey. You'll also see the scenery of the soundside, including lighthouses, islands, fishing and recreational boats and more.
These types of charters are held in the summer months, sometimes into the early fall. They are popular so be sure to make your reservations early, keeping in mind that any type of on-the-water activity is subject to cancellation due to weather.
The captain provides fishing licenses, all equipment and ice, and typically there's also a mate to help. You'll need to bring your own snacks, drinks, sun protection, non-slip shoes, a cooler for your catch and a tip for the mate.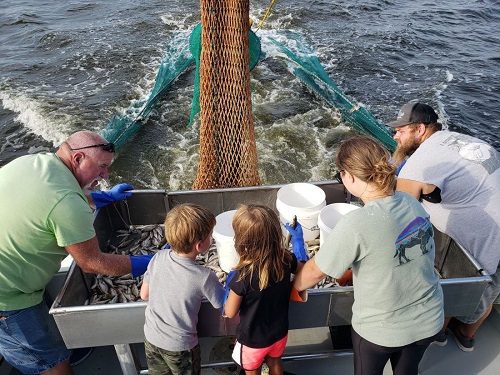 Sorting the haul from the shrimp trawl net is part of the fun. Photo courtesy Hallie M Charters
Wanchese Marina, 4457 Mill Landing Road, Wanchese, (252) 995-2141
OBX Marina, 708 Harbor Road, Wanchese, (252) 305-8862
Shallowbag Bay Marina, 1100 S. Bay Club Drive, Manteo, (252) 473-1475
136 Beverly Drive, Wanchese, (252) 305-5841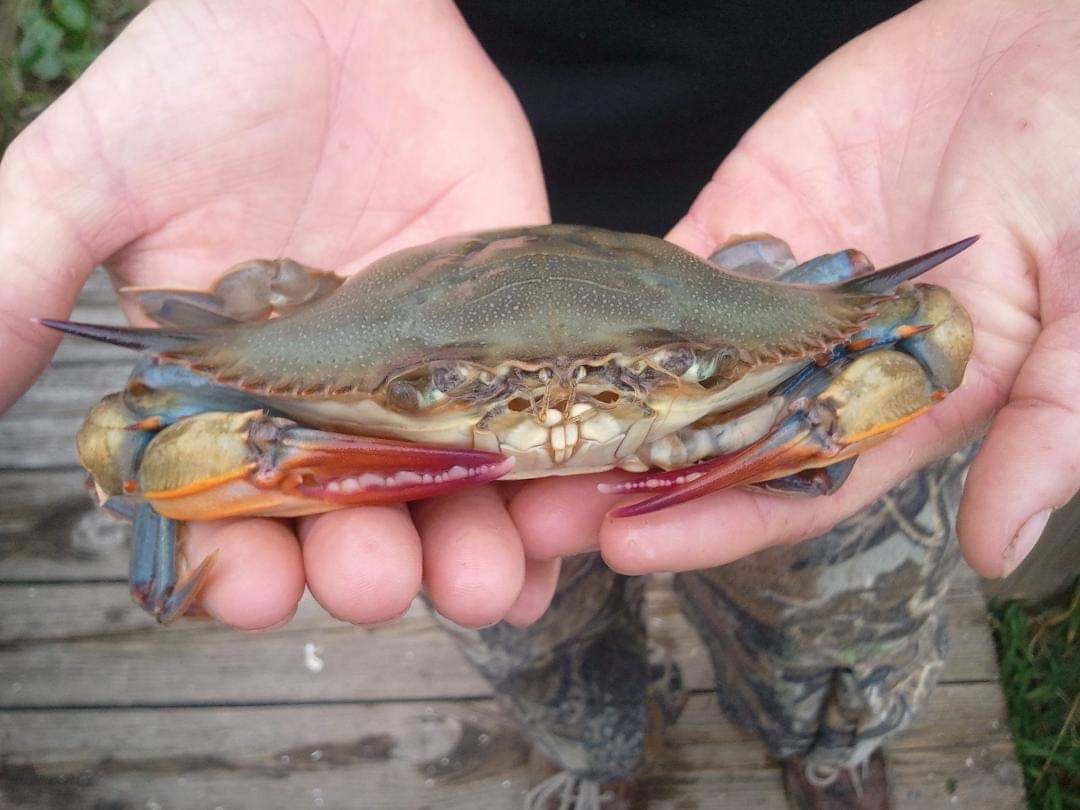 Blue crabs are a tasty treat from the sound. Photo courtesy Risky Business
Pirates Cove Marina, 2000 Sailfish Drive, Manteo, (252) 216-9030
Wanchese Marina, 4457 Mill Landing Road, Wanchese, (252) 423-0421
Rodanthe, (252) 216-8978
Clam Digger Flounder Gigger Charters
Ocracoke, (252) 921-0279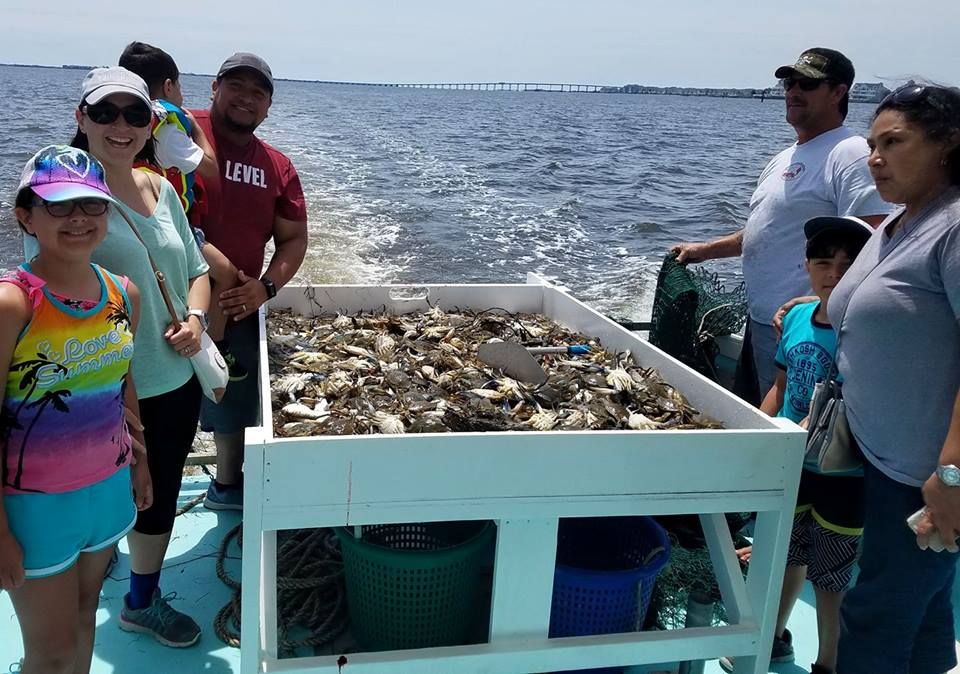 When you book a crabbing, shrimping or clamming charter, you get to keep the catch. Photo courtesy Grandpa's Charters