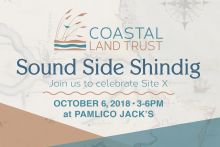 Does it get much cooler than the getting the opportunity to examine incredible 16th-century artifacts rarely seen by the public and discuss them, one on one, with experts? Well, it does when you add an awesome social scene, killer drinks and a breathtaking setting to the equation. This is exactly what you'll get (and more) at the Coastal Land Trust Sound Side Shindig on Saturday, October 6.
For a bit of background: You know that the Lost Colony vanished from Roanoke Island without a trace. Recently you might've heard in the news  about the discovery of a place in rural Bertie County believed to be the location that a splinter group of the famous colonists settled in after vanishing from Roanoke Island. This spot, Site X, turned a spotlight on northeastern North Carolina as archeologists uncovered the groundbreaking history and stories buried beneath the soil. Even after the land's significance came to light, looming plans for intense, residential development jeopardized the archeological and ecological gem. The North Carolina Coastal Land Trust, a nonprofit organization that conserves and protects land with scenic, recreational, ecological or historic value, recognized this property's worth and stepped in. They bought Site X using a multi-million dollar loan, never before done by the organization, from The Conservation Fund and a grant from the Enviva Forest Conservation Fund.  
The Sound Side Shindig celebrates the Coastal Land Trust's saving of Site X by inviting the public to experience the land in an incredible way.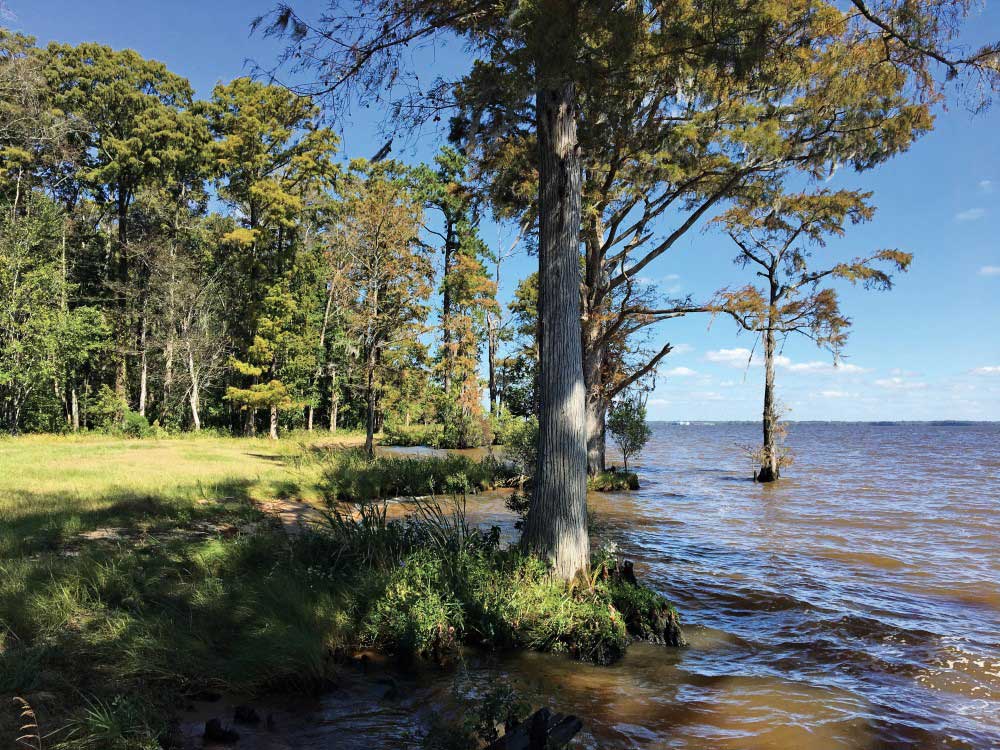 The event will be held at Pamlico Jack's Restaurant in Nags Head from 3 to 6 p.m. on Saturday, October 6. Attendees will see artifacts, believed to be from the Lost Colonists, discovered at Site X. Archeologists from the First Colony Foundation will present these treasures and be on hand to answer any questions about them and the Lost Colony. Representatives from Coastal Land Trust will also be available to discuss the process and swift action taken to preserve Site X.
Mix, mingle, learn and imbibe – Coppola Vineyards will contribute wine to this event, and folks from Outer Banks Distilling will mix craft cocktails to complement the experience. Pamlico Jack's will provide beer and delicious hors d'ouevres. 
Bring the whole family out for an afternoon of fun at the Shindig. Pamlico Jack's has a large backyard and pirate ship themed deck to entertain young attendees while history buffs swoon over the artifacts and enthuse with each other and experts from the First Colony Foundation. The Sound Side Shindig is a public event, so come check it out. After all, eastern North Carolina doesn't get a lot of newsworthy excitement like the buzz around Site X, and this is a convenient and festive way to be a part of it.
The Sound Side Shindig will be collecting donations and contributions to the North Carolina Coastal Land Trust. A donation of $50 is suggested for reserving tickets for the event, and attendees are welcome to meet or exceed that amount. Follow this link to learn more about registering and how to make your contribution.