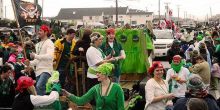 Prepare to don your green this weekend for two annual events celebrating one of my favorite holidays of the off-season. St. Patrick's Day may not carry too much weight in some places, but on the Outer Banks it's an excuse for a spectacular parade on the beach road (the largest in the state!) complete with Irish dancing, marching bands and all manner of floats, classic cars, emergency vehicles and enthusiastic green-clad walkers. The local turnout at the parade is incredible, and visitors have been known to make trips to the beach solely for the spirited event. Make sure to get into town early if you plan on taking part in the 5K and 10K races the day before – and wear your green to those too! It's going to be one fun-filled weekend on the Outer Banks.
Kelly's St. Patrick's Day Parade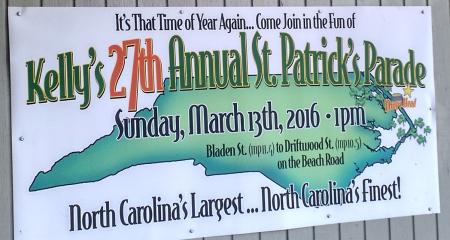 For 27 years, the Kelly's St. Patrick's Day Parade has been a highlight of the off-season. More than 8,000 attendees line the beach road from Bladen Street to Driftwood Street in Nags Head. Children hold bags to collect candy, faces are painted green and the atmosphere is pulsing with energy as more than 100 floats from community groups and businesses parade by. Awards are given for the best displays, and a post parade celebration at Kelly's Restaurant is always a must attend. There will be free hot dogs, karaoke, a DJ and live outdoor music by The Crowd at the after party. The parade begins at 1 p.m. on Sunday, March 13. Make sure to arrive early to claim your spot (bring a beach chair if you'd like to sit) and expect heavy traffic when leaving the event.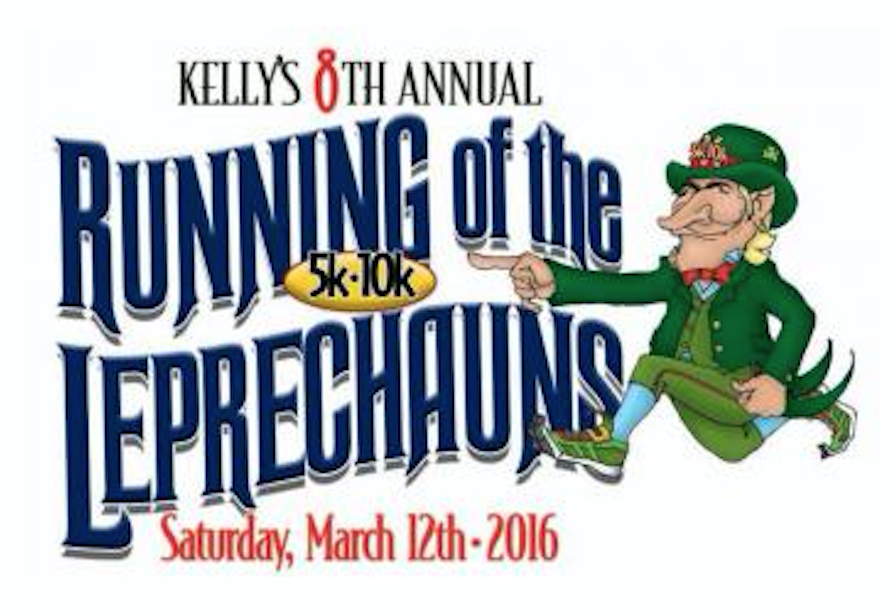 Kelly's Running of the Leprechauns 5K and 10K
The day before the big parade is another cool St. Pat's event, the Kelly's 8th Annual Running of the Leprechauns at Kelly's Restaurant. Arrive bright and early at 8 a.m. on Saturday, March 12 for the 10K and brand new 5K run/walk events. The races begin and end at Kelly's, which is great for runners because the Rockin' Leprechaun after-party takes place in the tavern too. Tackle the 5K or 10K distance then enjoy Irish food and beverages during an awards ceremony for the top female, male and youth participants. All runners will receive a t-shirt and finisher's medal. Register online or onsite on Friday or Saturday. All proceeds will benefit the Outer Banks Community Foundation.
Theatre of Dare's The Music Man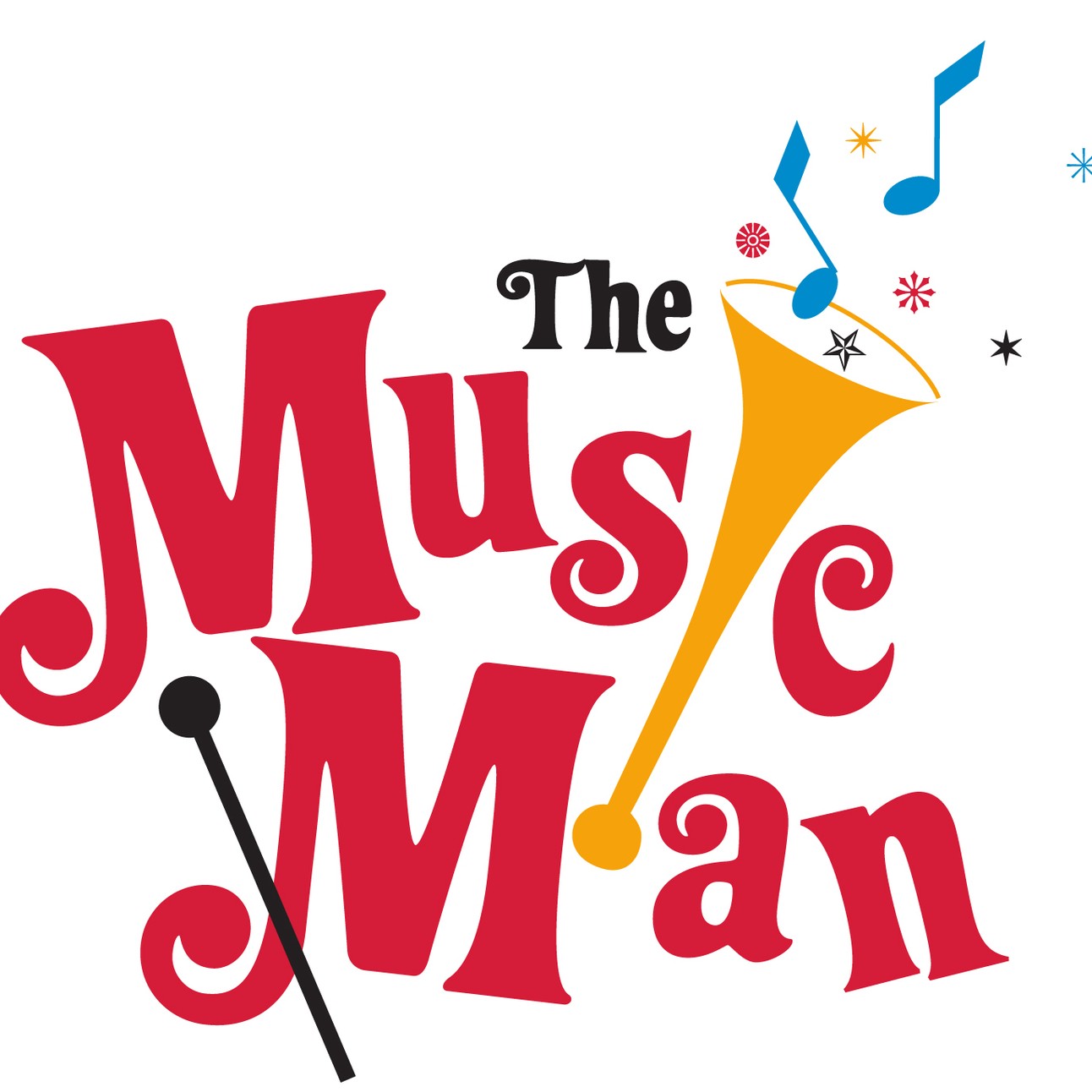 Theatre of Dare is at it again with an all new production this month about a con man turned honest man. At center stage is Harold Hill, a con man who travels to the small town of River City, Iowa, to earn his fortune. Claiming to be a professor of music, he convinces the town that they need a boys' band and then plans to run away once the boys have paid for instruments and uniforms. The scheme is moving along perfectly until Harold falls in love with the town piano teacher, Marian. The Music Man will be performed this weekend and next at the COA Auditorium in Manteo. You can catch a show on Friday, March 11 and Saturday, March 12 at 7:30 p.m. or on Sunday, March 13 at 2 p.m. Adult tickets are $15, and student tickets are $10.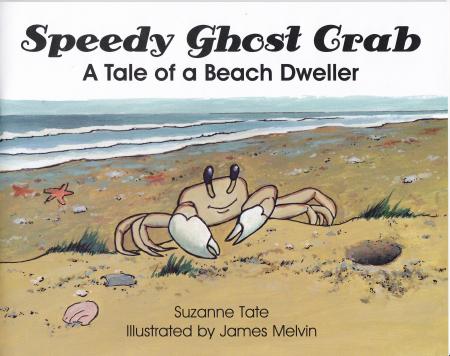 Suzanne Tate Book Launch Party
Everyone who grew up on the Outer Banks knows Suzanne Tate. Even those of you who have stopped into a local bookstore with a young child in mind know Suzanne Tate. I was reading about Crabby and Nabby the blue crabs, Flossie Flounder and Harry the horseshoe crab before I started school. Tate's best-selling series is for kids pre-K to 4th grade and combines biologically accurate info about marine life with exciting story lines. She has sold more than 3 million books, and this Saturday, March 12 she will be presenting her newest title, A Tale of a Beach Dweller featuring Speedy the ghost crab. This is Tate's 37th collaboration with Nags Head artist James Melvin. The Book Launch Party will be at Waveriders Coffee & Deli from 2 to 4 p.m. with Tate reading an excerpt of her book at 3 p.m. Children and children at heart are welcome!
Fanning the Flames of Your Child's Spark
Here's a great, free workshop for parents and professionals who work with children. The Parenting Enrichment Program will be presenting Fanning the Flames of Your Child's Spark, a workshop focused on discovering and developing children's potential. Each of us has a spark or a passion – an activity that unleashes our energy and joy. Young people who know and share their passions with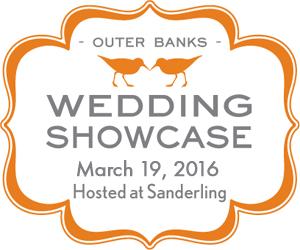 others have a greater sense of purpose and are more likely to avoid risky behaviors and to thrive. Join presenter Nancy Griffin as she teaches you practical tips for kindling sparks that truly engage children and help them become their best selves. The workshop will take place on Tuesday, March 15 from 5:30 to 7 p.m. at Cape Hatteras Elementary School. Pre-registration is required; however, the workshop is free and childcare is available.
Upcoming: Outer Banks Wedding Showcase
Couples planning to tie the knot on the Outer Banks will not want to miss this spectacular wedding experience at Sanderling Resort. Gather with the area's premier wedding experts from pastry chefs to florists to photographers and tour the picturesque grounds of Sanderling, the Outer Banks' only AAA Four Diamond resort and spa. There will be ceremony set-ups and tablescapes, live music, vendor booths and much more. All who are planning to wed on the Outer Banks are invited, not only those who will choose Sanderling as a venue.

The Outer Banks Wedding Showcase will take place from 11 a.m. to 4 p.m. on Saturday, March 19. Tickets are $20 and can be purchased online in advance.
It's going to be quite a week for nightlife with a special pint night, a '90s party playing all your favorite old school tunes and a midget wrestling event (yes, you heard me right). Visit our Nightlife & Events page to see what's happening after dark this week on the Outer Banks.