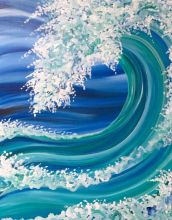 Something about the flowers blooming and the wildlife coming out to play makes me want to create. I love the feeling of putting paint to a fresh, white canvas or exploring a new medium that I've never attempted before, and this is exactly the time to do it with summer (and the fast-paced lifestyle that comes with it) still a little ways away. We've got all kinds of painting classes coming up this week as well as a wonderful benefit event and another showing of Shore Stories – check it out!
Painting Class with Local Color
This one is for the ocean lovers, and let's face it … that's all of us. Local Color will be up at Mike Dianna's Grill Room in Corolla this Saturday, April 9 to teach us how to paint a wave in just 60 to 90 minutes. It's going to be an evening class, so consider staying for dinner and drinks afterward. The food at Mike Dianna's is seriously amazing. Pre-register online (it's $25 or $35 depending on canvas size) and arrive at 6 p.m. ready to create. Beginners and advanced painters are all welcome.
Dare County High Schools Annual Art Show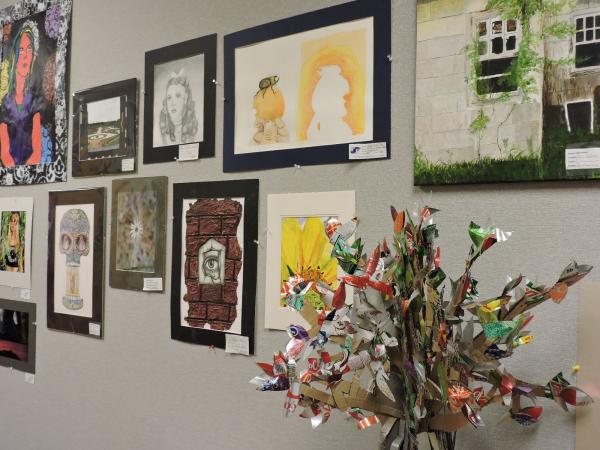 We have some very talented student artists in Dare County, and you should be sure to go see their show! This free exhibit, set up in the Art Gallery at Roanoke Island Festival Park in Manteo, shows works by students from First Flight, Manteo and Hatteras high schools in mixed mediums. I always marvel at talent like this at such relatively young ages! The Gallery is open Monday through Friday from 9 a.m. til 5 p.m., and there's an opening reception on April 10 from 2-4 p.m.
Hope Floats Benefit Celebration
Stop by Aqua Restaurant this weekend for the second annual Hope Floats Benefit Celebration, a family friendly, fun-filled day complete with great food from local restaurants, complimentary wine and beer, live music, a silent auction and tons of activities for kids such as a bounce house and face painting. The celebration with benefit Swim Safe Forever and Food For Thought in memory of Maddie Hall, a local toddler who drowned in a backyard swimming pool in 2009. Hope Floats hopes to educate children about water safety in Maddie's honor. They also help to provide nutritious meals for school children in need through Food For Thought. The benefit, which will take place on Sunday, April 10 from 3 to 8 p.m., is $25 for adults and free for children. Tickets are available online or at the door.
Shore Stories at Waveriders Coffee & Deli
If you missed the showing of Shore Stories last week, here is your second chance to see the compilation of six short films that aims to shed light on the federal government's proposal to open the Atlantic for offshore drilling in the next few years. Local filmmakers Chris Hannant and Bryan Harvey are featured in the series. After the films, residents and local organizations are encouraged to discuss drilling in our waters and what we can do to influence the public process. This is a very important topic that I hope all locals and visitors to the Outer Banks can take time to understand. The show begins at 6:30 p.m. on Thursday, April 7 at Waveriders Coffee & Deli in Nags Head.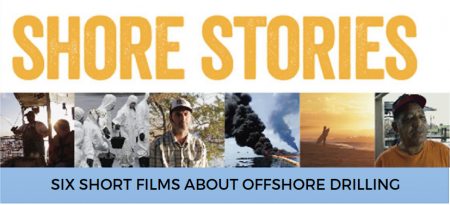 Dare Literacy Council's Spring Book Sale
I know I'm not the only one in need of a few good reads for the many summer beach days ahead. This weekend, the Dare Literacy Council will be holding their annual Spring Book Sale at which the community can both donate and purchase books. The funds raised from the book sale are used to purchase student and tutor materials to address all aspects of literacy in Dare County. Currently, classes are being offered by the Dare Literacy Council and are run entirely by volunteers. The book sale will take place at the Dare County Family Recreation Center in Kill Devil Hills on Saturday, April 9 from 9 a.m. to 3 p.m.

Nightlife & Events
There are a ton of great bands (and a few new ones I've yet to hear) on the lineup this week in nightlife. Check out all the live music, trivia nights, dancing and karaoke on our Nightlife & Events page.