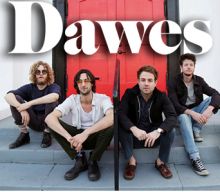 Independence Day is fast approaching, and we're busy prepping our grills, flying our flags and selecting fireworks to mark the birth of our nation. The final thing we need to complete the party are some true Americana rock tunes. Fortunately, the nationally acclaimed band Dawes is here to help with that. They're bringing their roots, folk-rock sound to Manteo this year for PNC Waterside Concert Series' second show and featured performance for July. On the eve of the Fourth, you and your crew can gather at the Waterside Theatre for music that sounds like America.
While the first performance of the series, World Turning Band: A Tribute to Fleetwood Mac, was a blast from the past, Dawes brings you sounds of the present. The California-based band channels a roots/folk influenced rock vibe, embodying the Laurel Canyon sound.  What's the Laurel Canyon sound, you ask? Imagine a combination of British Invasion rock 'n' roll and country and you'll pretty much have it. This style puts an emphasis on harmonies and the combination of acoustic and electric instruments, and artists like Crosby, Stills and Nash, Neil Young and Joni Mitchell popularized the sound. As Rolling Stone's David Browne put it "Rock's thoughtful past has rarely sounded more vibrant," when describing Dawes.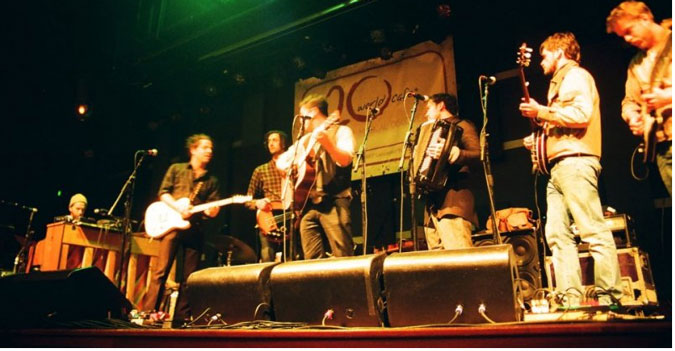 Brothers Taylor and Griffin Goldsmith lead the band on lead vocals/guitar and drums, Wylie Gelber with bass and Tay Strathairn with more guitar. These guys perform all over the country, and with experience from events like Coachella, Lollapalooza and Bonaroo, you can count on a rocking night at the Lost Colony. Between their electric guitars and four-part harmonies, the tone of Dawes' music ranges from relaxing to upbeat within individual songs.
If you're at the Waterside Theatre on Sunday night, July 3, prepare to have your ears dazzled by hits like Things Happen and When My Time Comes. Their music is the perfect tempo for swaying back and forth and clapping along to the beat, and the palpable emotion in their lyrics sets a tone that lasts all night.
Tickets for Dawes at the Waterside Theatre are on sale online or by phone at (252) 473-2127. Regular admission tickets are $25 in advance and $30 the day of. If you want a truly unforgettable Dawes experience, you can purchase VIP tickets for $45. The show starts at 8 p.m.
Photos: dawestheband.com