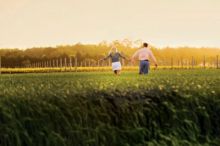 What sorts of activities make good dates? A romantic dinner, going to the movies or checking out some live music – all in the evening – may come to mind. These all make classic, date-night activities but lack originality. And who says dates are evening activities? There's so much to enjoy about the Outer Banks during the daytime – from the daylight-hour eateries to the gorgeous beach and attractions – and it's made better when done with another person. Step away from the mold, and let your originality impress your sweetheart when you plan a cute day date. (Don't worry, they don't have to know that I helped.)
Photo Credits to Brooke Mayo
Activities
Beautiful maritime forests, waves crashing against the sandy dunes and calm waters in the sound characterize the Outer Banks' natural environment. Use it to your advantage on your day date.
Beach sunrise: Sure, sunsets ooze romance, but have you ever experienced the magic of watching the sunrise over the ocean? Head to the beach (bonus points if you come armed with coffee). As you bask in the rosy glow of new day, let its beauty enhance your own good looks in the eyes of your date.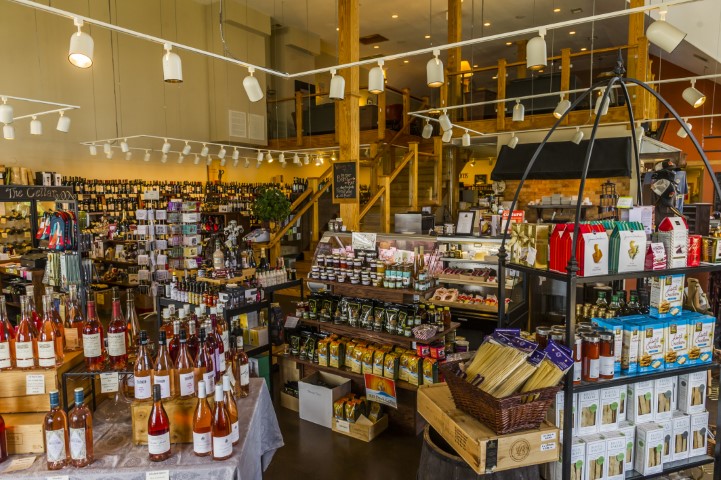 Make picnics a breeze with a box of crackers, some freshly sliced cheese and a bottle of wine picked up from Trio's market.
Picnic on the beach: Grab a couple of beach chairs and an umbrella or simply a nicely patterned picnic blanket and dine in style with the ocean as your backdrop. You could pack sandwiches or make something ahead of time, but for more spontaneous occasions (or if the date sneaked up on you), Trio Restaurant and Market (in Kitty Hawk) and Sweet T's Coffee, Beer & Wine (in Duck) have coolers of artisan cheeses, charcuterie and selections of gourmet snacks along with their craft beer and fine wines, so that you can throw together a picnic on the fly.
Play on the water: There's more to the barrier island environment than the beach alone. Spend time on the Currituck, Roanoke or Pamlico sounds by renting a paddleboard or kayak from one of the Outer Banks watersports companies. Kick back completely on a catamaran cruise around the water or share enthusiasm when dolphins surface near the boat during a dolphin cruise.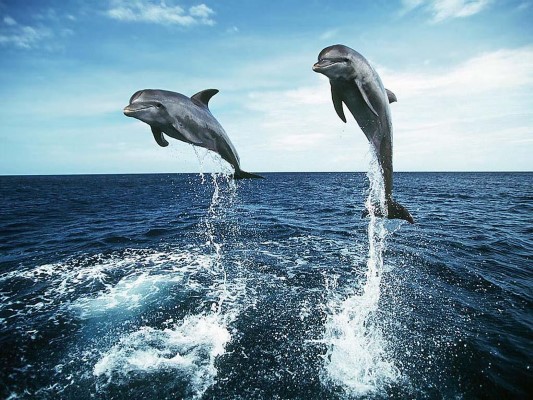 Things are done better in pairs – just ask these dolphins.
Or if you want to stir up flirty competition and catch "the big one," try a charter fishing trip led by a knowledgeable captain or guide (it's worth noting that near-shore and inshore charters are often less expensive than offshore ones).
Stretch your legs: Then again, being on the water can be a gamble – the weather may be too cold, someone may fall overboard or get seasick … not cute. Fortunately, there's no shortage of awesome date ideas that keep you on solid land. Bike rides are fun ways to spend time together while also sightseeing and hopping between restaurants and activities. The majority of the towns on the Outer Banks maintain bike/pedestrian paths, making a ride or stroll a relaxing and safe date for all ages, whether it's your own date or your middle-schooler's. If you don't have a bike, here's where you can rent one!
Taste the local libations: Remember – your jokes will sound funnier after one drink into the date. Keep up the outdoor theme with a glass of wine in hand when you tour Sanctuary Vineyards' winery, located in Jarvisburg (on the Currituck mainland). After the tour or alternatively, check out the winery's tasting room. If you'd prefer to stay on the beach, you can still taste the winery's products from the cellars at The Cotton Gin's Corolla and Nags Head locations. Tastings are offered from 10 a.m. to 6 p.m. every day, and you can tour the winery at 1 p.m. Mondays through Friday.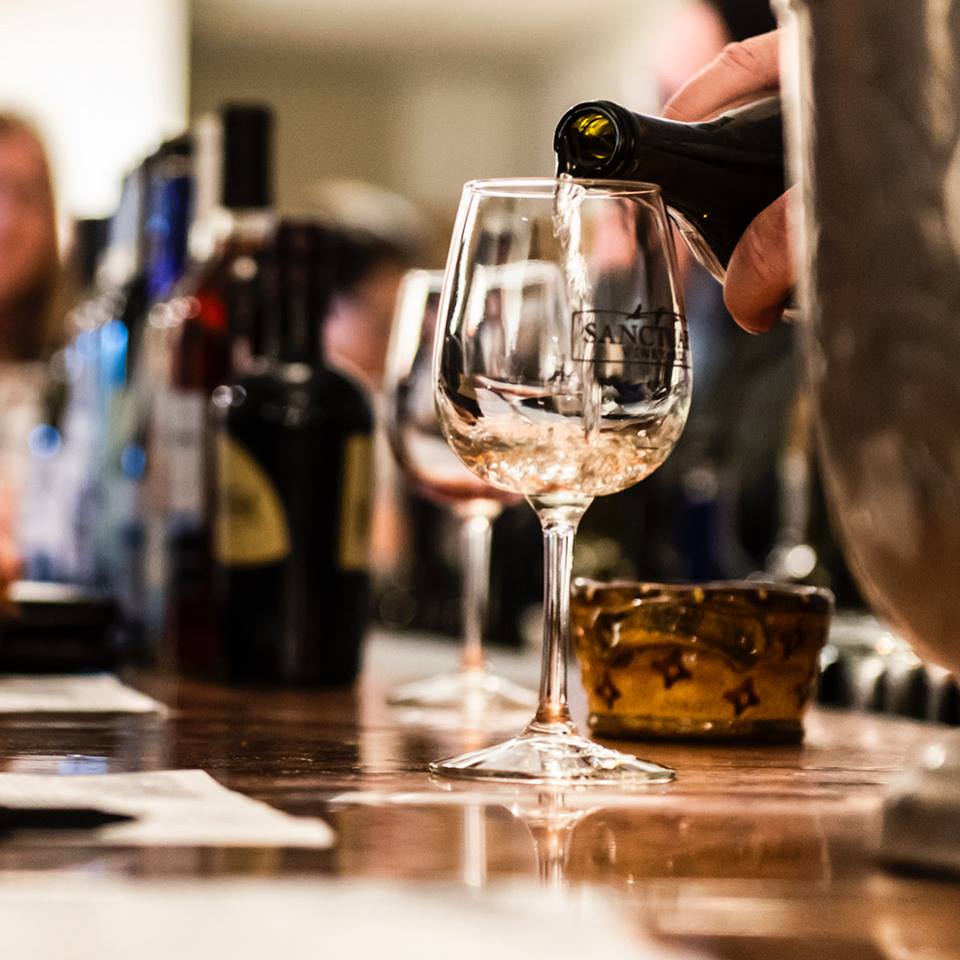 Sample Sanctuary Vineyards' wines in their tasting room, then take home a bottle!
If wine isn't you or your date's cup of tea, you can still sample the beverage scene and additionally broaden your understanding of beer by experiencing a brewery tour. Outer Banks Brewing Station holds regular tours of their brewery facilities on Mondays and Wednesdays at 4 p.m. Discover how some of your favorite local libations are made before finishing off the program with a tasting in the Brewing Station's backyard.
Daytime Noshes
Breakfast: If you pursued the sunrise idea, reward yourself for waking up early and keep the date going (if things are going well) by getting coffee and breakfast after the sun rises. You can walk to Outer Banks Coffee Company from the beaches in Corolla and refill your coffee cup. If you're farther south on the beach and prefer a sit-down sort of breakfast, get a healthy start to the day at Freshfit Cafe in Nags Head. Their nutrient-balanced breakfast platters include options for vegan and gluten-free diners along with their fresh-squeezed smoothies and juices.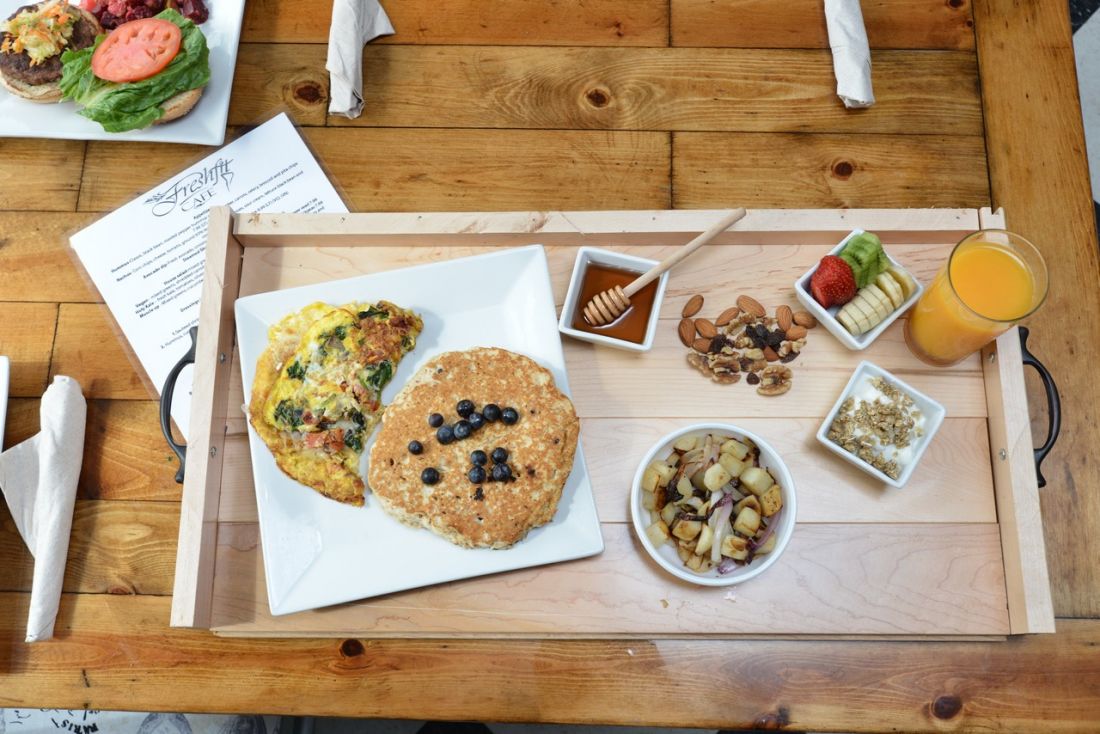 Freshfit's breakfasts are big enough to share ... or not.
Brunch: Then again, you may not want your date to see you with bags under your eyes and bedhead. Plan a brunch date instead. Bob's Grill in Kill Devil Hills masters the art of hearty breakfasts and lunches, and you can order both blueberry pancakes and cheesesteak sandwiches, depending on your cravings. If you want a brunch experience with the elevation to rival a romantic dinner, The Blue Point's classy Sunday brunch features inspired takes on Southern classics, such as shrimp and grits and crab cake Benedict, alongside views of the Currituck Sound.
---
What's your ideal day date on the Outer Banks? What would you do, and where would you go? Share your ideas. If you're looking for ideas for this weekend, check out our Daytime Events calendar. You could check out the Manteo Farmers Market or, for live music and a good cause, the Red Beans and Bluegrass benefit for the North Carolina Coastal Land Trust, held in Kitty Hawk. Outer Banks Jeep Jam will feature hundreds of Jeeps, plus food, music, beer and kids' activities on Saturday at Soundside Event Site in Nags Head – and the proceeds go to OBX GoFar! If you are looking for evening ideas as well, find live music, dance parties and performances listed in our Nightlife section for the Outer Banks.