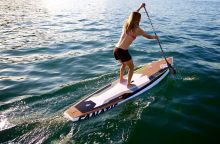 Boredom is not an option on the Outer Banks at any time, but that's especially true this week. The days ahead bring some of the biggest events of the late-spring season, and the hours are jam-packed with options for everyone. Let's get right to it. Here are my top picks for a week full of fun. Click on the links to get more information.
Photo: Paddle Palooza, courtesy of OceanAir Sports
For Watersports Enthusiasts
Love to SUP? The HICF Paddle Palooza at OceanAir Sports in Avon is where you need to be whether you are a novice or pro on the standup paddleboard. The two-day event will be filled with SUP races for men, women and kids, easy downwinders, SUP yoga, a sunset paddle tour, food and an awards ceremony, all to benefit Hatteras Island Cancer Foundation. Saturday, June 3, is the registration along with a 5K course and sunset social. On Sunday, races (costing $30 per person) are held starting at 10 a.m. followed by an awards ceremony and social in the evening. 
A big deal in the kiteboarding world, but surprisingly little known locally, is the Wind Voyage Triple-S Invitational at REAL Watersports in Waves. This weeklong event, starting Saturday, June 3, brings the top kiteboarders from around the world to compete in a wakestyle kiteboarding competition for $50,000 in prize money. Contestants are invited to compete, but you can be a spectator to all the aerial antics and you can join the parties with live music held every night at REAL. 
For Fitness Fanatics
Test your endurance, strength and flexibility at Storm the Beach, an adventure/obstacle course that combines running and other fitness skills like crawling, carrying, climbing and jumping. It's held on the beach at Jennette's Pier, and the sand course obviously adds a challenging element. But there are different competition levels and distances for teams and individuals. Participants get swag, a medal and a shirt. It's planned for Sunday, June 4, starting at 7 a.m. (hey, that's when real fitness fanatics are at their best). Don't want to compete? Considering volunteering as it benefits two worthy local causes.
For the Fam
Dare Day is an annual festival (this is the 42nd year) that brings the locals out to the Manteo waterfront for live music, food, activities, vendors and lots of fun. It will be held on Saturday, June 3 starting with a Blessing of the Season at 9 a.m. Live music follows on two stages (Courthouse and Boathouse) and runs all day long. There will be a kids' zone, the Anything that Floats but a Boat race, the Hogway Racing Pigs, a stunt bike show and more. It goes on until 6 p.m., and it's free.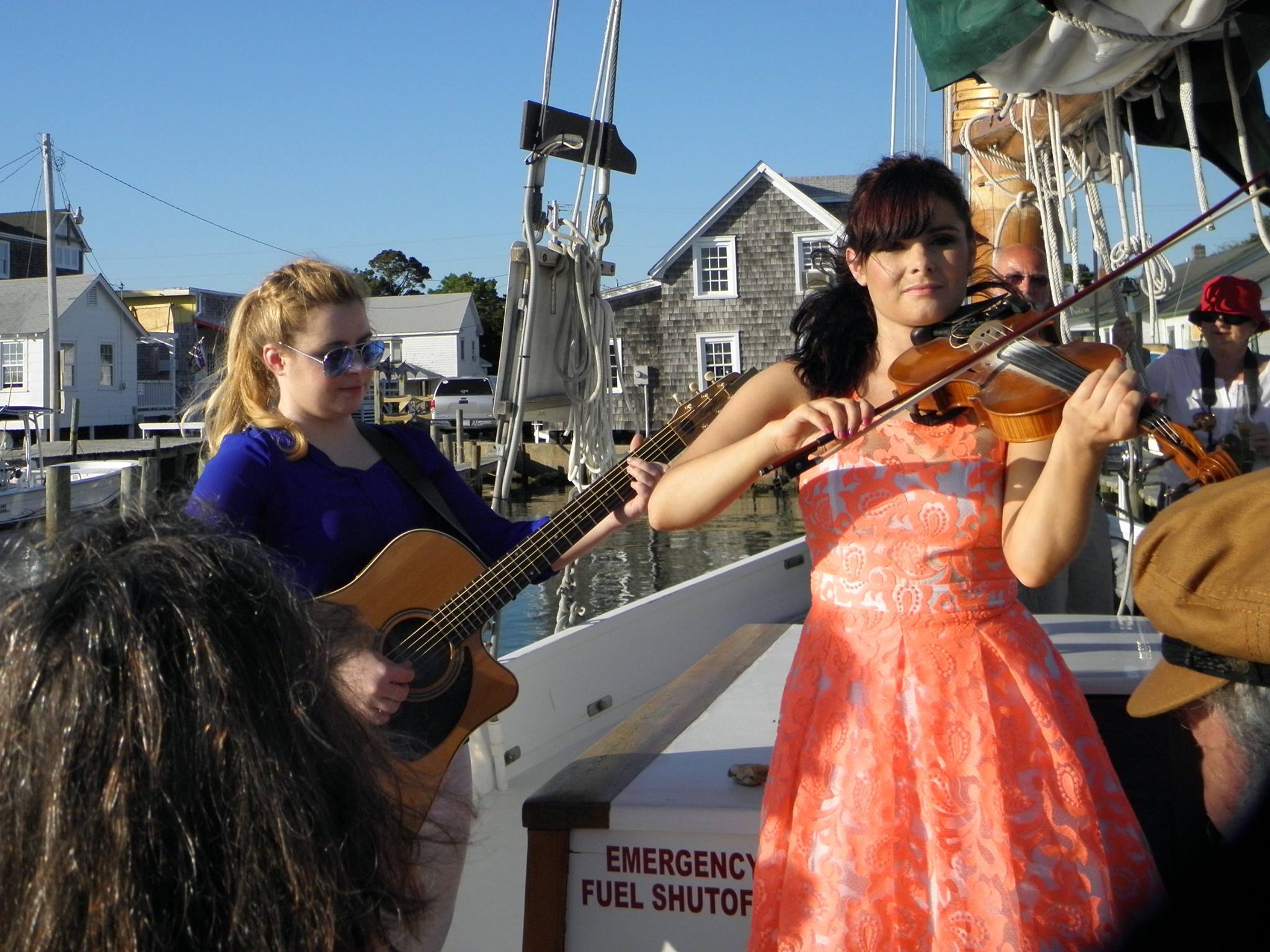 The 17th annual Ocrafolk Music and Storytelling Festival offers a legitimate excuse to head to Ocracoke (not that you really need one). Held from June 2 to 4, it is a celebration of musicians, storytellers, performers, artists and characters of all sorts. From the Taste of Ocracoke on Friday through the day-long festival and Ocracoke Square Dance on Saturday to the Sunday morning gospel sing, it is a magical event. Tickets cost $20 for adults and $10 for kids.  
Photo: Ocrafolk Music and Storytelling Facebook
For those families who love a challenge, the new OB-Xscape Room will put you to the test. At this new business in Southern Shores, participants are locked into a theme room and have 60 minutes to find clues and decipher codes that will allow them to escape. Best of all, it's a cell-phone free zone. It costs $30 per person and is for ages 8 and older.
For the Music Lover
This week is brimming with live-music options in addition to the ones mentioned above.  
On Thursday it's Soundside Live at the Soundside Event Site featuring Cris Jacobs, Selwyn Birchwood & Ruth Wyand and the Band of One, plus Imagine Circus. Free admission! Plus beer, wine and food trucks.  
On Friday head to First Friday in downtown Manteo for live bands playing around town. Be sure to stop in a restaurant for drinks and dinner. For late night, head over to New York Pizza Pub for hip hop with the Kiiind Collectives Takeover starting at 9 p.m.  
Photo: Courtesy of Kiiind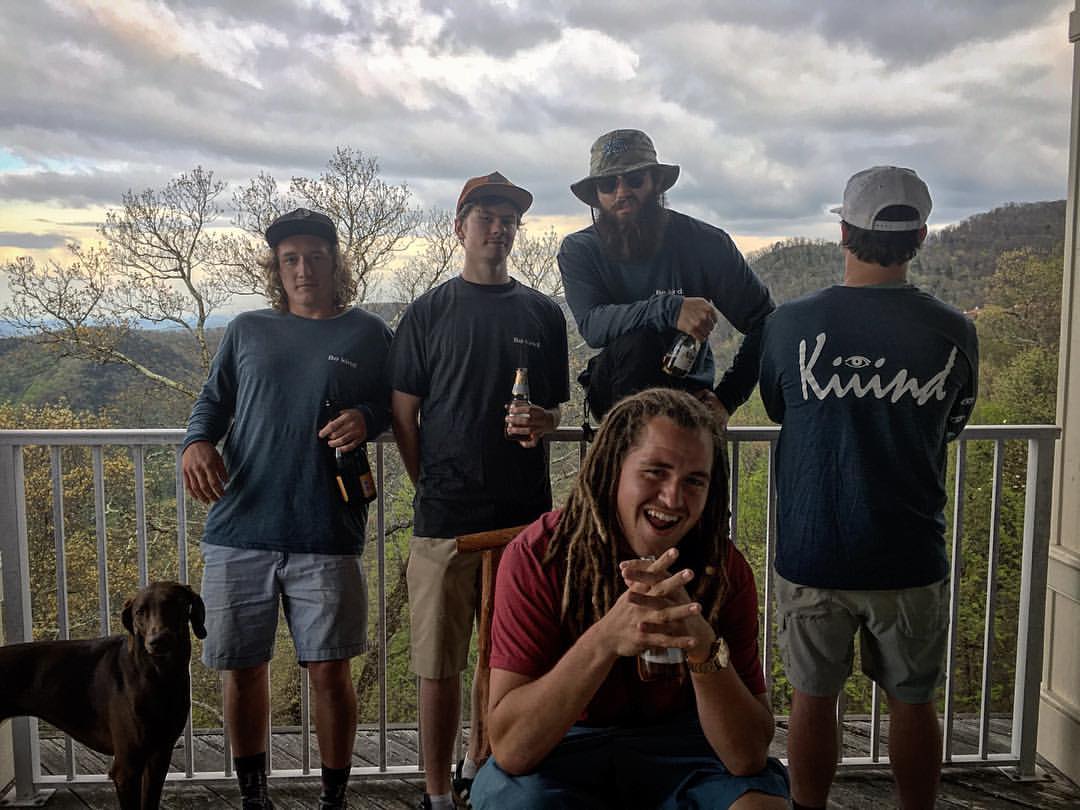 On Saturday you can catch the Yacht Dogs at Trio in the early evening, then head over to Outer Banks Brewing Station for reggae with Adwela and the Uprising late night.
That's not nearly all that's happening this week. Check our Daytime and Nightlife sections for many more ideas.