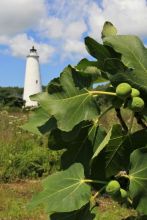 If you've been to Ocracoke before, you've likely seen the colossal fig trees in yards and elsewhere around the island. You've likely also been in shops and seen jars of fig jam and preserves for sale, along with local books containing old recipes for islanders' fig cake, fig cookies and more. And, of course, there's the legendary fig festival held every August.
There's no denying figs' prevailing role on Ocracoke Island – within the culture, the locals' lifestyle and even down to the environment itself. At least nine varieties of figs grow here: the pound fig, sugar fig, lemon fig, Portsmouth fig, late fig, blue fig and celeste fig. Some can be enjoyed straight from the tree, while others shine best in baked goods and a few work better when cooked in a medley of the figs.
I was in Ocracoke earlier this month and met an islander who casually mentioned how she woke up around 6 a.m. each morning to go fig picking. In fact, many of her friends and family did too. I immediately had questions: Did they really do this every day? More importantly, why so masochistically early?
As it turns out, there's a sort of an underground practice among the islanders – a sort of fig stewardship for Ocracoke, if you will. The fruit's presence tinges the lifestyles for many islanders – they cook with them, they share them with friends, they create delicious fig cakes to give as gifts and practice their baking skills for the annual fig cake baking competition. These babies not only have value to islanders in the kitchen, but also contain cultural significance.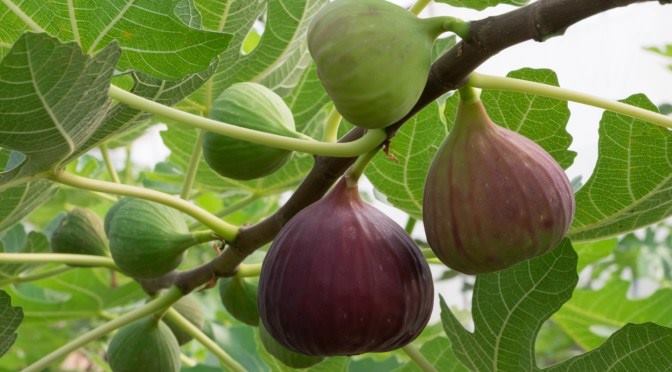 Photo credit to Ocracoke Preservation Society
Many of Ocracoke's old homes have generations-old fig trees that islanders have grown up with and cared for. If you've seen a fig tree on a business' property or in a native's yard, there's a chance that an accompanying sign requests that passersby "No pickum the figums." Yeah, don't mess with a local's fruit. These tender, delicate fruits don't last long when picked prematurely and doing so interferes with their owner's various plans for the figs once they ripen.
As I learned in my conversation, it's not just their own fig trees that the islanders care about – many O'Cockers feel invested in the entire island's fig supply. On the flip side of things, fig trees grow in many of the vacation rental homes' yards. Some vacationers identify the fruits immediately, and they temporarily have the lucky privilege of benefiting from a fig tree of their own. Most vacationers, however, aren't aware of the fig tree in their vacation rental's yard, much less what to do with the fruit growing from them.
So the islanders wake up at 6 a.m. They go to the rental properties' fig trees and pick the ripe fruit before the rest of the world wakes up to save it from going to waste. And this becomes a morning ritual over the course of fig season. It's a level of conscientiousness and respect for island culture and living off the land that I can't help but admire.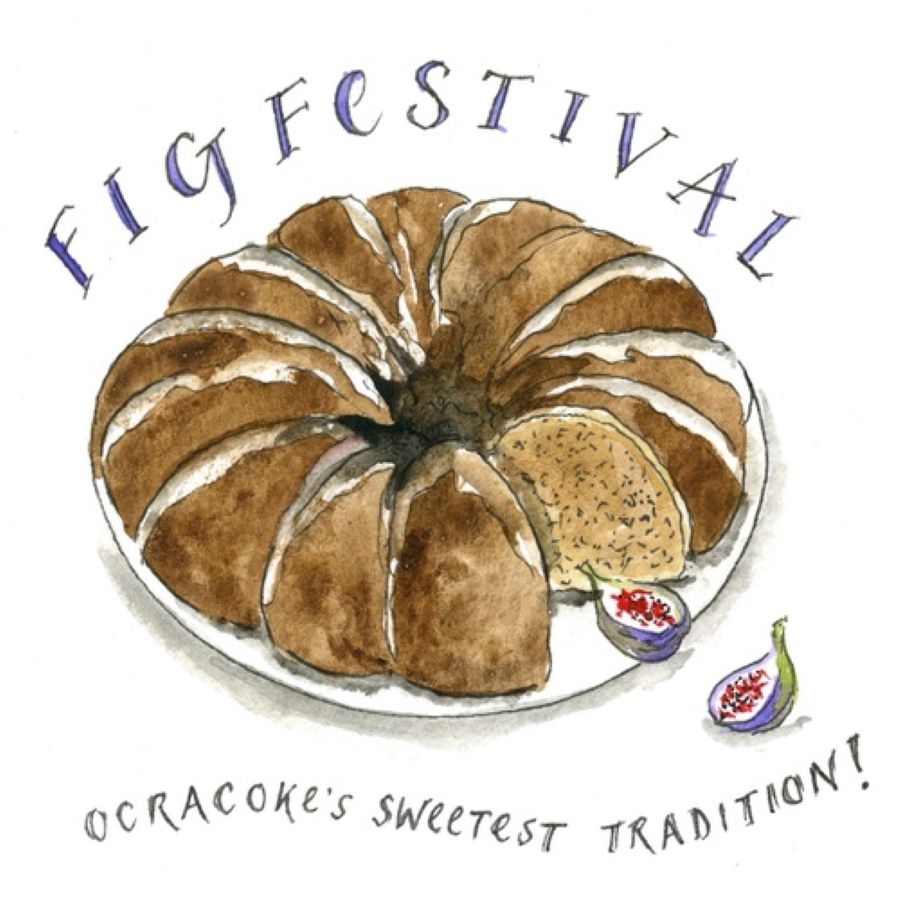 Photo credit to Visit Ocracoke
To celebrate all things figgy, the Ocracoke Fig Festival happens every year in mid-August when the fig season peaks. This year's island-wide event is scheduled for August 16 and 17. Learn about Ocracoke's fig history from island historian Chester Lynn, vote for the best fig preserves and then vote for the best cakes at the Fig Cake Bake-Off, the highlight event. There are fig-related games, vendors sell fig trees and fruity treats, and many restaurants creatively incorporate figs into their menus. It's a fun – not to mention delicious – display of island tradition, and most of the family-friendly events offer free attendance. It's organized by the Ocracoke Preservation Society. For more information about the 2019 Ocracoke Fig Festival and schedule, check out the event's website.
---
In the meantime, there's a lot happening this week throughout the Outer Banks. Check out the Daytime Events to learn about galleries' art shows, a watermelon festival, a downtown-wide monthly festival and more. For nighttime music, dancing, trivia and more, see what's going on for Outer Banks Nightlife.