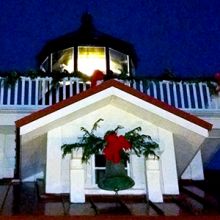 Mostly, I love this time of year. I am relatively impervious to the cold, so I don't mind winter's chill much at all. (Spend a few collegiate winters in Blacksburg, VA, and you'll laugh at winter just about anywhere else you go south of the Great Lakes.) By Thanksgiving my preferred wardrobe with its gothic-inspired palette has returned to the front of the closet. Oysters, one of my primary food groups, are back on the menu. The crisp night sky blazes with the glittering and glimmering of countless stars, constellations and galaxies. Outer Bankers, overwhelmed for months on end by a stream of vacationers, now find time and energy to get together for drinks, dinners and parties. It is a time to rest, relax, recharge, renew. This is the time to read that book, to snuggle down on the couch for a marathon session of True Detective, to test some new recipes. Or, to simply brave the cold and revel in the magnificently beautiful desolation of the Outer Banks in winter.

What I don't like is the darkness, the soul-crushing "How can it be dark, I'm still at work?" curtain of gloom that falls too soon over each day. I'm a certified night owl, but this is too much of a good thing. By 8 a.m. each day, when the alarm fractures my blissful slumber and I lethargically clamber from bed — pushing aside snoozing cats the size of sacks of grain — I have only about eight hours of daylight left to me. Not nearly enough, as it turns out.

Recent archaeological discoveries indicate that as long as 350,000 years ago our Homo erectus ancestors were making fires to ward off the night…and the fierce and toothsome creatures stalking through it. Even today we find this ancient manmade form of light spellbinding. What is it about the flickering luminous glow of a crackling fire that makes us feel so centered, so at peace, so at one with the universe? I honestly do not know. I only know that now, more than any other time of year, is the season for sitting by fires, either alone or in the company of good friends, peering silently into the flames and letting the mind go where it will…while perhaps sipping on a little sumpin' sumpin'. And that makes me happy. Enjoy the season.

 
---
Da Do Run Run
If you've spent the past couple weeks wrapped up in the busyness that is Christmas shopping, you may already feel like you've run a marathon and then some. But if you've still got some spin in your wheels, Outer Banks Runcations will once again be holding its annual holiday season Festivus Road Race early this Saturday morning, December 20 at The MarketPlace Shopping Center in Southern Shores. Runners can choose from the 10k Loop or the Out-and-Back 5k oceanside runs through Southern Shores. Kids can expend a little pre-Christmas energy running the Little Elf ¼ Mile or Jingle Jog 1 Mile. At the races' end there'll be trophies for the top finishers, limited edition medals for all participants, not to mention a little holiday cheer in the form of photos with Santa, a post-race breakfast and gift bags. A portion of the event proceeds will benefit local children's charities. For more information on entrance fees and race times and details e-mail the race organizers at racedirector@runcations.com, visit them on the Runcations website or the RaceIT registration page or text (252) 489-8239.


Wreaths, Birds and Santa at The Gardens
Saturday is a big day at The Elizabethan Gardens on Roanoke Island. Crafty folks can get the day started at 10 a.m. with The Perfect Holiday Wreath, a hands-on class during which an instructor will assist you in the creation of an elegant holiday wreath sure to decorate your home for years to come! The Gardens will provide the base, greening pins and cuttings, and participants can bring their own ribbon, ornaments or other meaningful items from home to adorn the wreath. The 3-hour class is $25/Members, $30/non-Members and is limited to 25 participants. For more information on on this or any of The Gardens' other classes or events call (252) 473-3234 or visit The Gardens' website.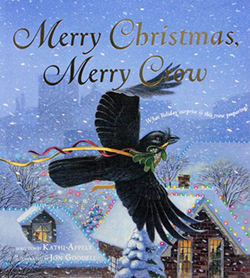 Parents of children aged 6-12 years can chalk up a few hours of child-free time from 10 a.m. to 2 p.m. (think of all the shopping you can get done!) by dropping off the kids at The Gardens for the bird-centric workshop This Day Has Gone to the Birds. There'll be a reading of Kathi Appelt's Merry Christmas, Merry Crow, an entertaining tale about a treasure-collecting crow who decorates a tree with his finds. Following story time kids will get creative making bird feeders and edible ornaments for birds. While they work they'll learn about the kinds of local birds that call The Gardens home and see a movie about birds. A healthy lunch and snack will be served during the workshop. Participation is limited to 20, and the price is $10/Member and $15/non-Members.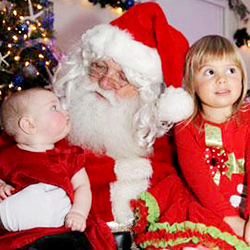 The Gardens' Saturday night WinterLights Dinner with Santa may be the cachet event of the weekend! Combining the spirit of the season, the spectacle of WinterLights, a delicious dinner buffet and one-on-one time with Santa Claus — what could be more perfect than that! A professional photographer will offer candid photos for purchase. Dinner seatings will take place at 6 p.m. and 7:30 p.m. Tickets can be purchased online and are $35/adult Member, $20/youth Members; $40/adult non-Members and $25/youth non-Members.

More Santa!
This Sunday, December 21 from 11:30 a.m. to 2:30 p.m. you'll find Santa at Basnight's Lone Cedar Café sitting by their 18-foot tall Christmas tree (my, that's a big tree! have you seen it? it's incredible!) handing out treats and taking in the Christmas wishes of good girls and boys. And for a bit more Christmas cheer, how's this? To ease the wallets of parents who are helping Santa out with their own Christmas purchases, Basnight's is offering kids' meals at half price all day!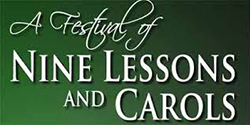 Sing Out
Raise your voice and express your joy for the season by joining the Outer Banks Chorus at All Saints' Episcopal Church in Southern Shores this Sunday at 5 p.m. for the Festival of Nine Lessons and Carols. To join in the chorus simply contact Steve Blackstock through the event's Facebook page and plan to come an hour early for a quick 4 p.m. rehearsal. Community leaders will read the lessons and the All Saints' congregation will join with the choir to sing traditional carols in the English tradition.

A Night for the Ladies
Women get their own pre-Christmas wish list event beginning at 5 p.m. Monday, December 22 at the appropriately named Ladies' Night at The Elizabethan Gardens. Visit The Garden's Gift Shop and let their experts work with you to compile a list to help Santa pamper you with the perfect Christmas gifts this year! This casual affair will be complemented by champagne, light fare and holiday surprises designed to rejuvenate and relax! For more information call (252) 473-3234 or visit The Gardens' website.

Looking Ahead
Take a break from the kitchen heat and Christmas leftovers next Friday, December 26 and trek on over to Basnight's Lone Cedar on the Nags Head/Manteo Causeway for their after-Christmas Holiday Feast Buffet. From 4:30 to 8:30 p.m. you can leave the cooking to Lone Cedar's chefs and enjoy 100% fresh local seafood, fresh vegetables and all-natural pork and poultry dishes. The buffet is $28/adults; $14/children younger than 12; children younger than 5 served for free.