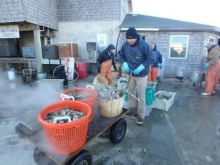 It's a question that locals are used to hearing from summer visitors: "What in the world do you guys do here in the winter?"
To someone used to city life, we can imagine that the Outer Banks must seem pretty boring in the off-season. But actually there is quite a bit happening here in the winter. And locals who are willing to get out and about can find plenty to do, even during the first week of February.
Photo: North Carolina Coastal Federation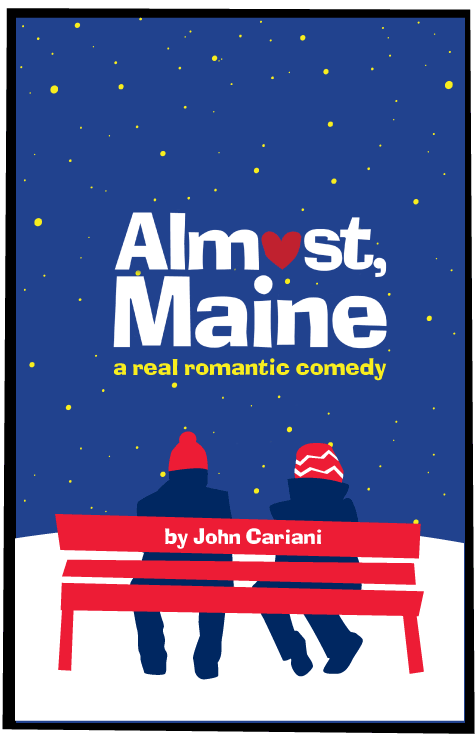 The local community theater company, Theatre of Dare, keeps the Outer Banks entertained in the off-season. This week they open Almost, Maine, a romantic comedy about finding and losing love in a town that almost doesn't exist. The show runs this Friday and Saturday, February 2 and 3, at 7:30 p.m. and on Sunday, February 4 at 2 p.m. at Dare County Arts Council in Manteo. If you miss it this weekend, it's running next weekend (February 9, 10 and 11) too.
If you go to the Theatre of Dare show, be sure to check out the artwork in the Dare County Arts Council's Frank Stick Memorial Art Show exhibit. For that matter, check out all the artwork in its extensive galleries.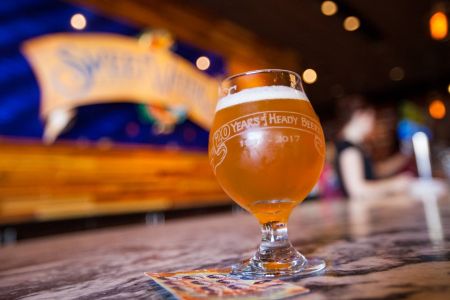 Those who want to to broaden their geographic beer horizons always enjoy Barefoot Bernie's Tap Takeovers. This week welcomes the arrival of SweetWater Brewing from Atlanta. Members of the brewery will be onsite on Friday, February 2, to answer all of questions and offer suggestions. Tap Takeovers last about two weeks before introducing a new brewery.
Locals love the monthly First Friday bourbon tastings at Rooster's. Spirits for Giving at Rooster's Southern Kitchen in Kill Devil Hills is a monthly event that offers tastings of six different bourbons. Tickets for the event include assorted appetizers because what sort of Southern-themed event skips out on barbecue and spicy pimento cheese? The best part of this event isn't just the discovery of great bourbons – it's that all the proceeds from the tickets go to a different charity each month. It happens again this Friday, February 2, at 6 p.m. Tickets cost $25 and benefit Dare Education Foundation.
In the winter on the Outer Banks oyster roasts get us out of the house to congregate around a fire, drink beer and slurp salty oysters. This Saturday, February 3, North Carolina Coastal Federation is hosting a fundraising oyster roast at the Hatteras Village Civic Center in Hatteras village. Tickets are just $30 at the door and include all you can eat oysters, chowder, cornbread and other refreshments plus live music. The time of this event is 1 to 4 p.m. If go, dress for the weather as this one is outdoors.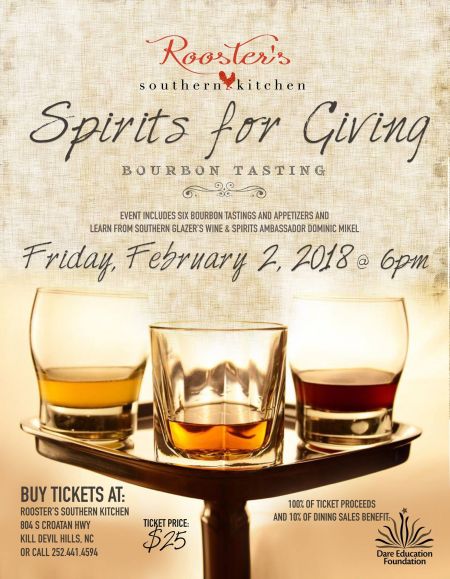 As in any town across America, football fans are going to gather this Sunday, February 4, to watch the Eagles and Patriots battle it out in Super Bowl LII. I imagine the TVs in every bar that's open on the Outer Banks will be showing this sporting event on Sunday evening, but if you're looking for a real sports bar experience look to Lucky 12 Tavern in Nags Head, Fishbones Raw Bar in Duck, Gaffer's in Ocracoke and BK Shuckers in Kitty Hawk. Outer Banks Brewing Station in Kill Devil Hills is hosting a big Super Bowl party on Sunday night starting at 6:30 p.m. Explore our listing for Outer Banks bars and restaurants for more ideas.
And don't forget to check out our Nightlife and Daytime sections for different events happening around the Outer Banks this week.