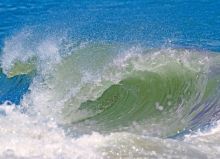 In an area like the Outer Banks, you expect the Atlantic Ocean to play a principle part in the local lifestyle. We swim in it or skim on top of it. We spread out our beach towels and lie by it. We stare at it, mesmerized by its magnitude and beauty. It inspires and energizes us. This week many events will bring the Atlantic's presence even further into the forefront. Whether these events and activities take you into the waters or make use of their contributions to our culture and history, you'll find yourself appreciating this powerful ocean that much more.
Events at the Graveyard of the Atlantic Museum
The treacherous shoals offshore of the Outer Banks have given the area a history as well as a nickname: the Graveyard of the Atlantic. The shallow waters, sporadic sandbars and unpredictable currents caused many a shipwreck before people used the fancy radar and motor technology we have today. The Graveyard of the Atlantic Museum is dedicated to studying and preserving the stories of these ships and other artifacts. This week in particular, the museum is packed with special events and activities that the whole family can enjoy.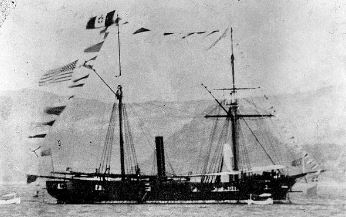 Their new exhibit, Graveyard of the Atlantic, opened Monday and lasts throughout the week. It features vintage photography to help tell the stories of ships that wrecked and is led by a youth-friendly guide. See black and white or sepia images of majestic vessels as well as humble fishing boats. It's a little window into the past that invites you to marvel at what these ships faced.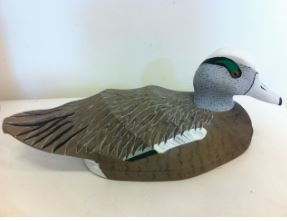 The Graveyard of the Atlantic Museum's Friday activity, Crafting Canvas-backed Decoys, allows craftspeople and artists to get a taste for signature Outer Banks creations. Learn about the art of painting decoy ducks and other sorts of waterfowl from local artist Sam Green. He's knowledgeable about his craft and ready to answer any questions. This event takes place on Friday afternoon from 12:30 p.m. to 4 p.m.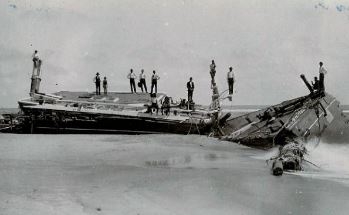 Meet Captain Ernie Foster, who's presenting this week's Salty Dog Lecture Series on Tuesday, August 16th. This third generation Hatteras waterman will take you back in time with his tales of the brave surfmen who patrolled beaches and rescued sailors from wrecked or grounded ships. He'll also share the story of his relative, Rasmus Midget, whose ship The Priscilla wrecked in the Graveyard of the Atlantic in 1899. This lecture is more like a story hour, and it's a great way to learn how the Graveyard of the Atlantic affected real people not so long ago. This event lasts from 2 to 3 p.m.
Roanoke Island Fishing Tournaments
After learning about these waters, embark on a quest to catch the best fish in them. Three annual fishing tournaments will be held on Roanoke Island this weekend, and they invite everyone out there to put their skills to the test.

The 27th Annual Alice Kelly Fishing Tournament is a fun way to take a step in the fight against cancer. This women's-only fishing tournament is a two-day event with registration and a cookout for the Cure Kick Off Party that starts the tournament on Saturday and an Awards Dinner and Dance to close the event on Sunday night. Saturday features festivities that get you psyched for the tournament, and Sunday is dedicated to fishing. Rally your crew and get ready for a day filled with fish and fun. The event is based at the Pirate's Cove Marina on Roanoke Island. Team registration costs $600.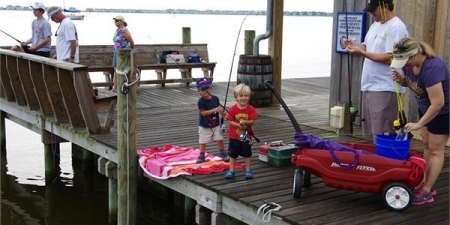 The youngest anglers can hook some of the excitement for themselves at the Youth Fishing Tournament. This annual fishing event is held at downtown Manteo's waterfront on Saturday, with registration starting at 8 a.m. and the actual fishing beginning at 8:30 a.m. Children and teens, ages 3 to 16, can cast their lines as they compete to catch the best fish in their age groups. However, it's less about the competition and more about fostering a love for fishing.
Gentlemen, you too get your turn in the fighting chair this week at the 33rd Annual Billfish Tournament. This tournament is more like a festival than just a fishing event – there's live music, food, drinks, plenty of time out on the water and, oh, did I mention that it lasts for a week? That's right, the event kicks off at the Pirate's Cove Marina with registration and a party on Monday, and from Tuesday until Friday afternoon, it's nothing but fishing. You and your crew will return to the marina on Friday evening for an awards ceremony of the best catches. Team registration costs $10,000.
Outer Banks Pirate Festival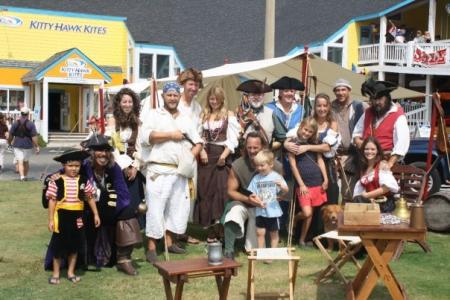 Back in the day, pirates ruled the high seas of the Atlantic Ocean, and their legacy continues in the Outer Banks's culture. And this week, buccaneers and swashbucklers can band together for the annual Outer Banks Pirate Festival. This two-day event is held on Wednesday and Thursday at the Kitty Hawk Kites in Nags Head. Grownups love donning period dress, and kids love the activities. They can learn about pirates' living encampments, fire a canon, dine with the pirates and attend Scallywag School where they discover all the ins and outs of piratehood. The event concludes with Movies on the Sound's weekly screening, sponsored by the Children at Play Museum. This event begins at 8 a.m. both days and is free and open to the public.
Kid's Create-A-Craft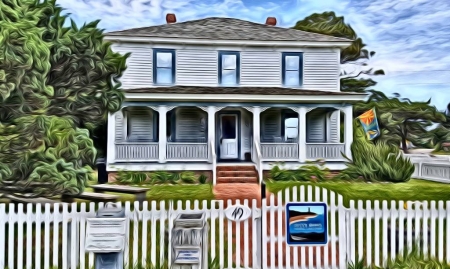 Okay, okay, so not every event this week is ocean-related, but that doesn't make them any less awesome. In Hatteras, you had the chance to get crafty with the Graveyard of the Atlantic Museum's activities, and young artists and craftsmen can continue channeling their creative energy on Ocracoke Island with the Ocracoke Preservation Society's Kid's Create-A-Craft event. This week children of all ages can learn about what sort of seashells are found on Ocracoke Island's beach. After gaining an appreciation for these beauties, kids use them to make their own shell snow globe that they can take home as a year-round reminder of their trip to Ocracoke. This event is on Wednesday at 1 p.m. and costs $5 to attend.
Brunch at the Grill Room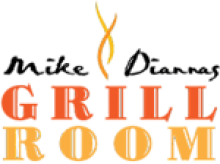 Brunch has become quite trendy over the past couple of years. Maybe it's the mimosas, or maybe it's the appeal of getting to sleep in and still enjoy breakfast food. Whatever it is, people at the beach love it. Let's say you're visiting the Outer Banks. Maybe you arrived Saturday afternoon, or perhaps you're finishing up a fantastic week of vacation and getting ready to hit the road to go home. Brunch is the perfect way to start and end a vacation. People travel from all over the beach to enjoy brunch with their friends and family at Mike Dianna's Grill Room in Corolla. You can enjoy delicious breakfast and lunch dishes and items at reduced prices from 10 a.m. until 3 p.m. It's a treat that shouldn't be missed!
---
As always, these are just a few highlights when it comes to this week's activities and events. Outdoor markets, arts and crafts workshops, theatrical performances, fitness sessions and more are found in our Daytime Events listing. And for evening entertainment, I recommend checking out the local musicians performing at bars and restaurants, a popular form of Outer Banks Nightlife. In the meantime, say hello to the Atlantic Ocean and dive in to all that it offers.