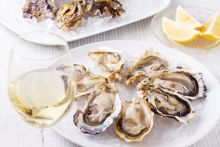 One Outer Banks attraction that doesn't get nearly enough attention is the food. Gone are the days where local grub was restricted to baskets of battered fish and fries (though you can still find plenty of that). Today you'll find smoky barbecue, ethnic cuisine, freshly caught seafood with an artistic twist, rich and buttery croissants — I could go on, but my stomach's grumbling from just thinking about it. This week you'll find events dedicated to food, some involving the businesses that make it and others that focus on our own interest in its creation. Whether you want to show off your cooking skills, learn new ones or enjoy others' products, you'll find perfect activities for all of those this week.
Outer Banks Fall Restaurant Week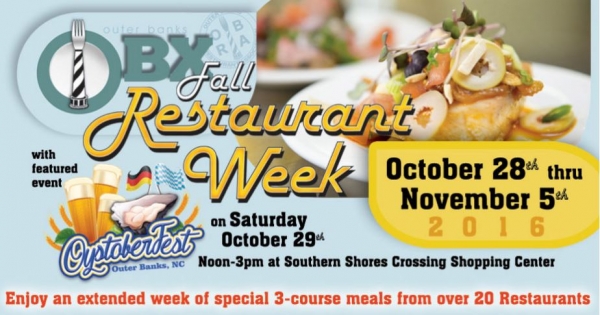 What better way to engage with food than by eating your way through the Outer Banks? Catch the latter half of the annual Fall Restaurant Week that ends Saturday. This event lets you get a taste of the beach with more than 20 different restaurants offering specialty menus throughout the week. Restaurants prepare prix fixe menus for Fall Restaurant Week, so you can enjoy an appetizer, an entrée and a dessert all for one price. Restaurant week is great if there are any restaurants that you'd like to try but haven't gotten around to it yet. Just pick one and sample their selection of favorite dishes. It doesn't get much easier. Visit the event's website to see a list of the participating restaurants, then decide which one's menu catches your eye and enjoy a meal out.
Tour the Outer Banks Brewing Station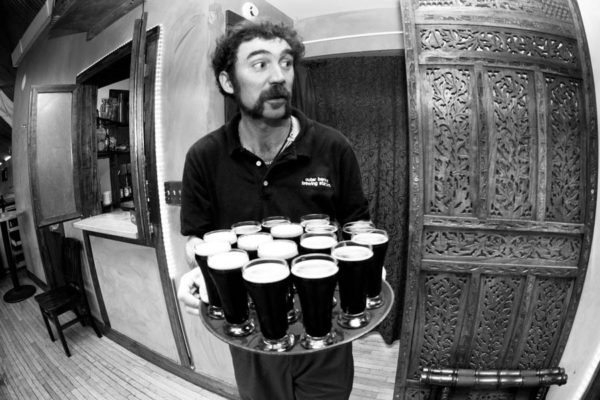 Have you ever sat in the Outer Banks Brewing Station, sipping a flavorful house beer and wondering, "How did they create this? How do breweries even work?" Well, wonder no longer – this week you can tour the Outer Banks Brewing Station and learn all of its secrets. Oh, and you can do that for free! Join co-owner and brewer, Eric, for a 45-minute tour this Wednesday. He'll teach you about all of the ins and outs of proper brewing and what it takes to makes the finest beer. This is intended for ages 21 and older, which suggests that there may be some tasting involved. Tour spaces are limited, so plan accordingly for the 2 p.m. sign-in. The tour itself runs from 4-5 p.m.
Evening Lantern Tours at Island Farm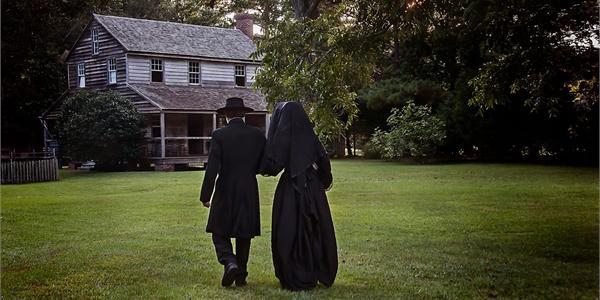 Okay, so I know we're focusing on food, but this activity sounds too cool to exclude. Don your mourning garb as you prepare for Island Farm's Evening Lantern Tours: Draped in Black: Victorian Death Rituals. It is the 19th century, and tragedy has struck Island Farm. A grieving widow remains. Join costumed interpreters on a nighttime exploration of the old home. As the floorboards creak underfoot and shadows dart across the wall, you'll learn more and more about the idiosyncratic ways families mourned losses during the Victorian era. Hear stories about the farm's former residences and conclude the tour at the family graveyard. This Evening Lantern Tour is an immersive and slightly spooky way to study local history and culture. It takes place on Friday and Saturday nights from 7-9:30 p.m. Admission is $10.
Rescheduled Event: Manteo Rotary Inshore Slam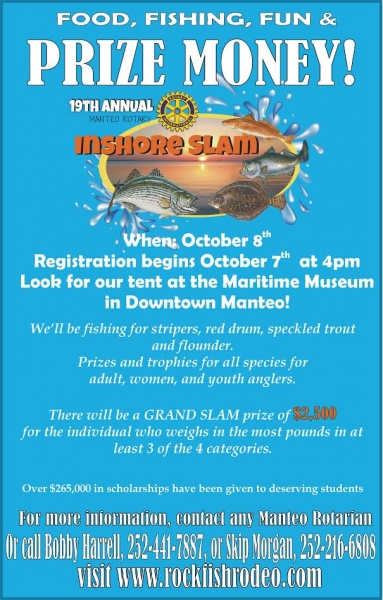 What's one of the Outer Banks's most popular forms of food? Seafood! And one way to turn seafood into a recreational activity is with fishing tournaments. Think you can catch the largest striper, flounder, puppy drum or speckled trout on Roanoke Island? This weekend's Manteo Rotary Inshore Slam fishing tournament lets you prove your prowess. Running in conjunction with Downtown Manteo's First Friday, registration for the slam starts Friday at 4 p.m. followed by an evening of social events. Enjoy food, drinks and entertainment followed by an anglers meeting at 7 p.m. Call it an early night so that you can be up and ready when the fishing hours begin at 6 a.m. on Saturday. After the fishing hours end at 3 p.m., the tournament determines the moment of truth with the official weigh-in. Afterward, check out the silent auction and the pig picking banquet, complete with live music. The awards and tournament recognition ceremony closes the event. Sure, recognition of your fishing abilities is great, but did I mention that there's a $2,500 grand slam prize? For more information about the tournament, contact any Manteo Rotarian or visit the event's website. Registration is $100 per person and $25 per youth.
7th Annual Shrimp Cook-Off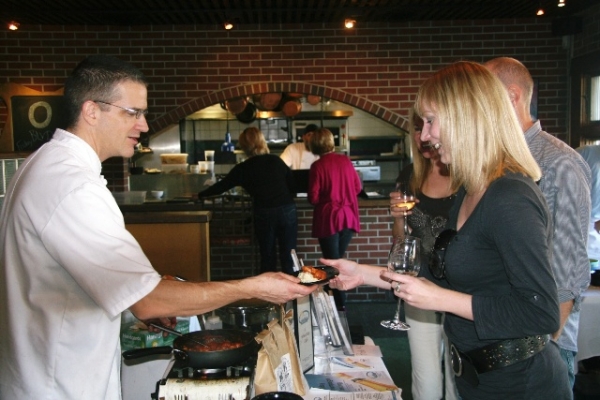 Eat a shrimp, save a dolphin – sounds like a pretty good deal to me. Join Ocean Boulevard this Sunday for its 7th Annual Shrimp Cook-Off. 12 chefs from nine local restaurants push their skills and creativity to the limit as they compete to craft the best shrimp dish on the Outer Banks. As you sample the different preparations, browse and place bids on items at the silent auction, donated by local businesses. The bar will be open so that you can complement your shrimp sampling with your favorite beverage. The live MC adds energy and excitement to the atmosphere with announcements of auction recipients and door prize winners. Once every dish has been tasted, People's Choice and First Place awards will be presented to the winning chefs. Tickets for this event cost $20 at the door, and they can be purchased in advance at Ocean Boulevard and the Outer Banks Veterinary Hospital. Proceeds from the Shrimp Cook-Off benefit the Outer Banks Center for Dolphin Research. The event lasts from 12 to 3 p.m.
The Art of Candy Making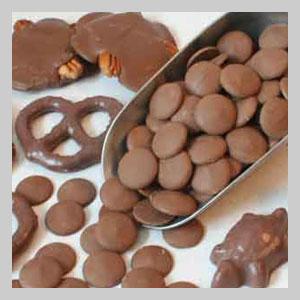 And no food adventure is complete without a little something sweet to finish it off. Elizabethan Gardens gives you a head start on creating your holiday treats and goodies with their Art of Candy Making workshop. Experienced chocolatiers share their tips and techniques while teaching you how to make peanut butter cups, turtles, bourbon balls and nut clusters – all from scratch! You'll take home a dozen of each candy you create, so be sure to bring plastic containers for them (personally, mine would be devoured by the time I got home). Class size is limited, so reserve your spot now on the website or by calling (252) 473-3234. The cost for members is $50 and $60 for non-members. This event will be held on Tuesday, November 8 from 6 to 9 p.m.
---
Alright, I am definitely hungry now, and I hope you are too or at the very least inspired to check out some of these events. Once you fill your belly with some delicious nosh, check out the other events and activities happening on the Outer Banks this week. You'll find a complete guide in our Daytime Events and Nightlife listings.