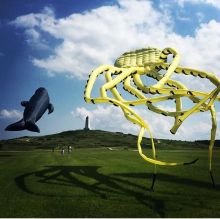 One part of the Outer Banks life that I love is that I constantly get to open my arms to welcome the rich entertainment scene, old and new. I and other people who've been around have our favorites — the events we look forward to every year — as well as the newcomers that give us a fresh taste of the talent and skill always washing over the Outer Banks. This week we'll be checking out daytime events that engage our minds, provoke our imaginations and test our agility. Read on to learn more about annual events, weekly happenings and once-in-a-lifetime opportunities occurring on the Outer Banks this week.
Meet the Author: Matthew Quick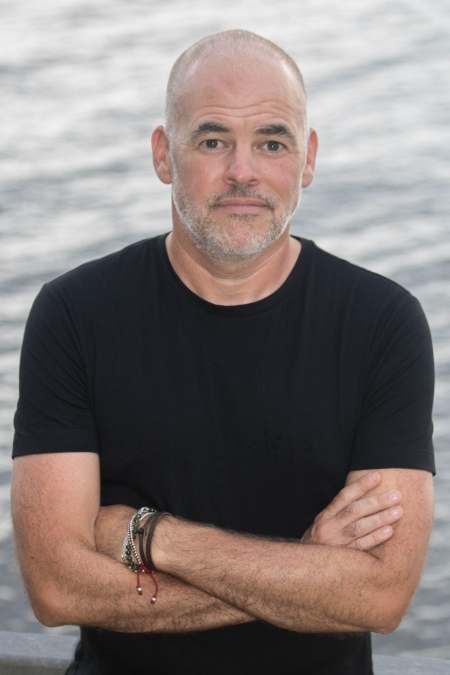 Join New York Times bestselling author Matthew Quick for discussion of his latest work. Author of the wildly popular The Silver Linings Playbook, Quick presents his just-released novel, The Reason You're Alive, in an intimate conversation at Waverider's Coffee and Deli at 6 p.m. this Thursday, July 13. An engaging speaker, he will describe the story of a Vietnam veteran's journey to confront his past nemesis from the war. Not only has The Reason You're Alive been named one major newspaper's top summer read, it's also in the works for being made into a production by Miramax Films. Swing by Waverider's in Nags Head for a drink, a bite to eat and a chat with Quick. A book signing will take place following the discussion. This event is presented by Downtown Booksellers and Waverider's, and attendance is free.
Haydini: Rare Magic Well Done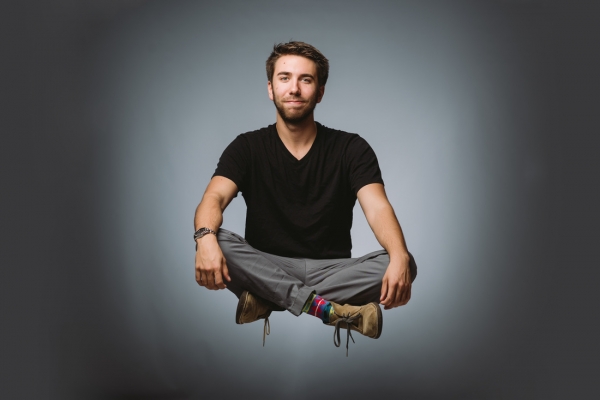 Prepare to challenge your perception of reality and grasp on physics upon seeing Haydini! at Roanoke Island Festival Park. This visiting artist has spent his life studying the art of illusion and perfecting his magic. From sleight-of-hand tricks to levitating on tables, Haydini's performances delight audiences of all ages. Many love the chance they have to participate in crafting the magic. This event will be held on Thursday, July 13, at 10:30 a.m. and 6 p.m. and on Friday, July 14, at 10:30 a.m. Tickets are $5 each, and children ages 2 and younger receive free admission.
Outer Banks Skim Jam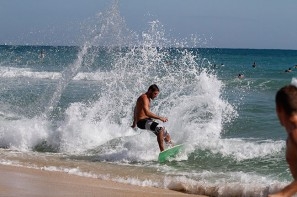 Surfing competitions usually get all the love, but skimboarding claims its well-deserved time to shine this weekend with the return of the Outer Banks Skim Jam. Sponsored by Skim USA, Outer Banks Skim Jam is a youth-focused organization that promotes competitive skimboarding from New Jersey to Florida as part of the East Coast Skim Tour competition series. Grab your skimboard and come out to Jennette's Pier this weekend to show off your best skimming techniques. Less confident in your skimboard prowess? That's okay too — watching these competitors take to the waves is just as fun. If you're interested in the event, you can register online on the Skim USA website. The event begins at 8 a.m. Saturday morning with a Riders Meeting, and the competition kicks off at 9 a.m. both Saturday and Sunday and continues until 5 p.m.
Wright Kite Festival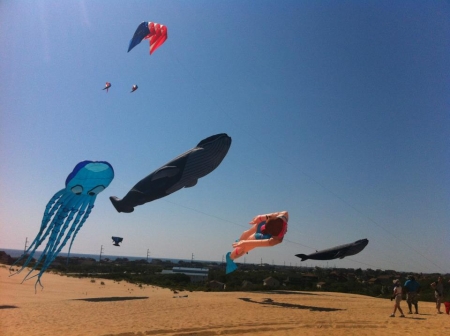 Our sources of entertainment take to the skies as much as the seas this weekend with the return of the Wright Kite Festival. For 39 years now this annual event celebrates the Wright brothers' first flight by encouraging you to take flight as well. Grab your favorite kite — be it an intriguing design or wildly colorful (kites are supposed to be fun) — and send it soaring at Wright Brothers National Memorial. Admire the 30- to 100-foot kites flying alongside yours. Pick up tips and tricks at the power kite flying demos and lessons. Kids particularly love the station that lets them create their own kite. This event runs Saturday and Sunday from 10 a.m. to 4 p.m. Admission to the park is $7, but the event itself is free to attend.
Comedy Theater Presents: Blackbeard: An (Historical/Hysterical) Account

Ocracoke's pirate roots cast a current of intrigue around the island. Maybe you're looking for answers. Maybe you want new theories. Maybe you're just out for a good time. Whatever it is, you won't want to miss Ocracoke Alive's summertime production of Blackbeard: An (Historical/Hysterical) Account. The whole family can check out this show and decide for themselves how much of the tales swirling around the most infamous pirate are true and how much are just Ocracokers' favorite pastime: yarn spinnin'. (Fair warning, there's a good bit of both at this show.) Performances are held on Mondays at 8 p.m. at Deepwater Theater and Music Hall in Ocracoke village. Tickets cost $5 for children and $15 for adults. Reserve yours online.
Jingle Arrgh the Way!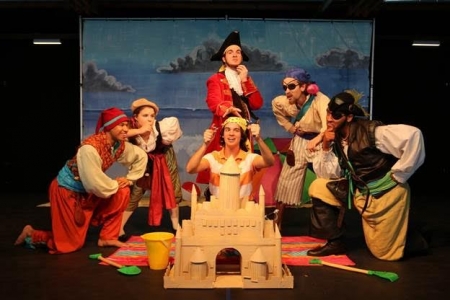 We love to fantasize about the idea of Christmas in the summer — that's why at least one major T.V. network dedicates a week each summer to showing only Christmas movies. Reminisce about the season in a way that wraps both the influence of summer with that of the Outer Banks with The Lost Colony's newest production Jingle Arrgh the Way. This madcap production takes viewers on a musical journey as Captain Braid Beard and his crew enlist the help of young Jeremy Jacob of North Beach to seek out Christmas treasure. Performances are held on Wednesdays and Thursdays at 2 p.m. until August 17, and they're fun for the whole family. Call (252) 473-6000 or go online to purchase tickets, which are $10 each.
---
The forms of entertainment on the Outer Banks don't stop here. Check out our Daytime Events listings for more information about book signings, gardening workshops and demos and classes offered by local shops. In the evening hours, Outer Banks entertainment appears in the form of live music, and it can be found practically around every corner. Our Nightlife listings tell you when and where you can find it all.