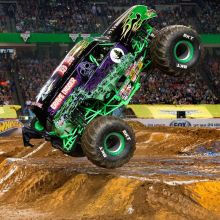 We all love being on the beach, yes, I know. That said, changing up the scenery never hurt anyone, and you don't even have to go to great lengths to do so. The Currituck County mainland grows more and more popular among visitors and residents each year, attracting people with its fun activities and showcased samples of eastern North Carolina culture. If you head to and from the Outer Banks on U.S. Highway 158 (aka Caratoke Highway), you've probably passed several attention-grabbers. Just like many Outer Banks businesses, Currituck mainland's things to do open and close with the seasons. Now that summer is upon us, it's time to make your way to Currituck and soak up all of this area's offerings.
FYI: There are no official towns on the Currituck County mainland, but there are named communities. From north to south, there are communities called Moyock, Sligo, Currituck, Maple, Barco, Coinjock, Aydlett, Waterlily, Poplar Branch, Grandy, Jarvisburg, Powells Point, Harbinger and Point Harbor.
Photo above: Grave Digger drivers are known worldwide for their skill and showmanship, Facebook
Play!
Onshore Outer Banks activities and things to do during the summer extend beyond putt-putt and bumper boats. The H2OBX Waterpark in Powells Point opened last summer and quickly skyrocketed in popularity. And it's easy to understand why: Its colorful and eye-catching slides and structures catch the attention of drivers whizzing down the highway, inviting them to take a mental note of a visit they may want to take later in the week. This waterpark takes signature elements of the Outer Banks – pirates, wild horses, history and more – and applies them to its 30-plus rides and slides. You can purchase H2OBX day passes online or at the ticket window. Photo below: H2OBX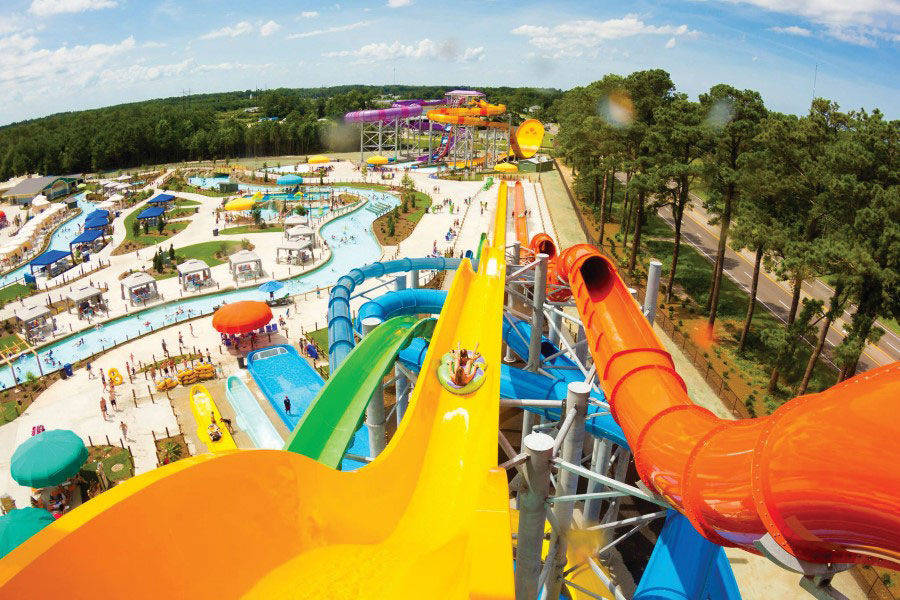 Another roadside attraction that piques curiosity and draws a crowd is the Grave Digger and Digger's Dungeon in Poplar Branch. Here since the 1980s, the Grave Digger monster truck towers over Caratoke Highway; the decal of a green skull gapes out from the vehicle's dark background. The Gravedigger is more than just a striking establishment – it's also one of the most decorated monster trucks in the world and has won four Monster Jam World Finals championships. The Digger's Dungeon is a great place to pause and stretch your legs during the drive to or from the Outer Banks, with smaller trucks offering rides that careen through the obstacle course, to the delight of young and old passengers alike. Don't forget to pick up some swag from the Digger's Dungeon store and satisfy rumbling tummies at the onsite diner.
Learn, Sip, Savor!
Beer? Wine? Pick your poison – or, heck, why not both? The Currituck mainland is home to Sanctuary Vineyards and Weeping Radish Brewery, conveniently located near each other on neighboring sides of the highway in Jarvisburg. Sanctuary Vineyard's vibrant and vernal grape vines cover 25 acres of Currituck countryside, featuring the different varietals for their 12 types of wine. Sanctuary Vineyards offers wine tastings in their winery and always keeps four to six kinds available on reserve. And if the wine whets your whistle, try some of their other activities too: They offer free tours of the winery on Monday through Friday at 1 p.m., or early risers might enjoy yoga in the vineyards on a Saturday morning during the summer months. On Thursday evenings, Sanctuary Vineyards and the neighboring Cotton Gin team up to present the Acoustic Sunset Concert Series, where live music accompanies sunset in the vineyards.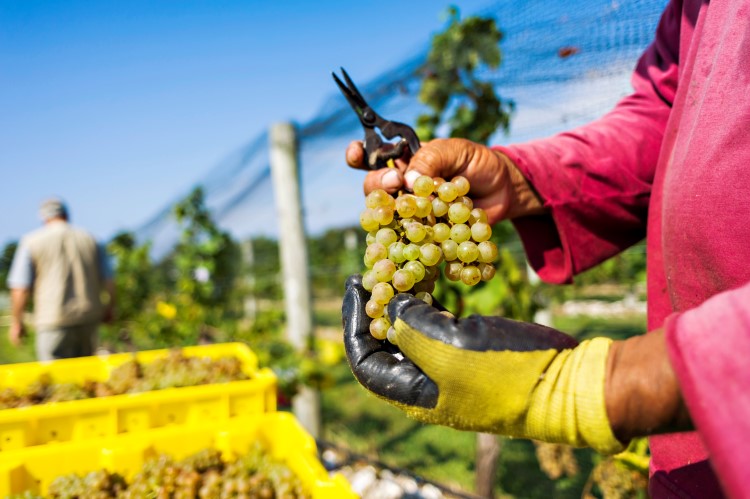 Normally, the North Carolina mountains get a lot of hype for their diverse collection of craft breweries. However, a beer-enthusiast in the Outer Banks would be amiss to not visit the state's oldest microbrewery, the Weeping Radish. Weeping Radish specializes in Bavarian-style Reinheitsgebot beer, solely focusing on hops, malt, yeast and water. Their location in Currituck boasts its own farm, butchery and restaurant in addition to the brewery. You can even take a Beer and Brat Tour every Tuesday and Wednesday at 11 a.m. and sample three different types of brews and sausages. If you don't make it for a tour, you can still enjoy a meal in the Pub restaurant and pick up some beers to take with you from the brewery's store.
Photo below: Currituck County Department of Travel and Tourism

Explore!
Want to venture even farther than the Currituck mainland? Take a step into yesteryear's slower pace of life with a daytrip to Knotts Island. This island missed the wave of commercialism that washed over most Outer Banks towns and successfully preserved that coastal small-town atmosphere. For a day that's both relaxing and adventurous, board the Knotts Island ferry at the Historic Currituck County Courthouse in Currituck and spend the day hiking in the Mackay Island National Wildlife Refuge, visiting the Martin Farm and Winery and selecting goodies there that will make for a lovely summer picnic.
Currituck County farmers grow a lot of fruits and vegetables and its commercial fishermen harvest a lot of seafood. You can find the fruits of their labor at numerous roadside stands and markets throughout Currituck County. Just drive along U.S. Highway 158 and you'll see them. Some, like Grandy Greenhouse & Farm Market or Frog Island Seafood, are huge and can't be missed. Others are small, such as a farmer's cart selling watermelons, sweet potatoes or collards on the honor system. Look for pick-your-own farms too. Additionally, antiques shops and curiosity shops are lined along the roadside. Drive along the main road and stop when you feel like it, and you're sure to find treasures galore! But don't feel obligated to stay on the main highway – there are many discoveries to be made along Currituck's back roads as well.
---
Interested in learning more about Currituck's mainland and beaches? Read more about Corolla and inland area's here. If you commit to visiting the same spots each year or want to broaden your horizons, a detour or daytrip to the Currituck mainland gives you the chance to enjoy all that it has to offer. What are your favorite Currituck activities? What can't you wait to try? Share them with us!