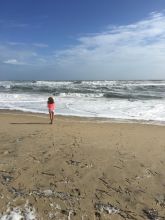 At this writing, Tropical Storm Maria is on everyone's mind on the Outer Banks. The storm is well offshore, but it's pounding the barrier islands with relentless winds and causing disruptions of all sorts. The full extent of ocean overwash and soundside flooding has yet to be determined, as Maria will likely hang around for another 24 hours, into Thursday. When the storm finally does blow out, we're expecting a beautiful weekend on the Outer Banks, hopefully with not too much damage in this storm's wake.
Now that fall is here, it's about more than the pumpkin patches, ocher leaves and crisp nip in the air. As you've likely gathered from the past couple of weeks, each fall is accompanied by an assortment of festivals and annual events. There's always a new and fun activity to try and includes people to meet and skills to foster. Foodies and artists, rejoice – this week's incoming festivals make the Outer Banks the place to be.
Lost Colony Wine and Culinary Festival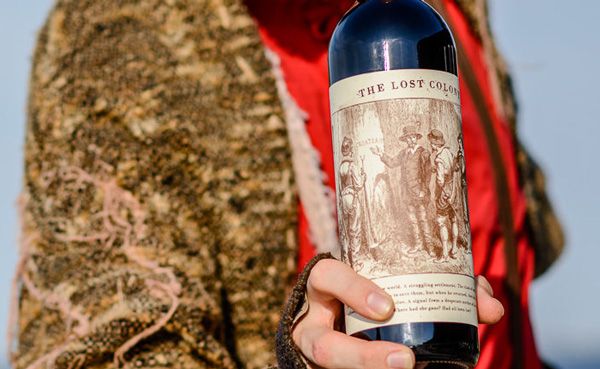 Do you like pairing scrumptious treats with world-class wines? Does the thought of gazing over the Roanoke Sound while listening to the catchy tunes of live bands speak to your soul? If these ideas sound irresistible, you won't want to miss the Lost Colony Wine and Culinary Festival happening this Saturday, September 30. Come to the Waterside Theatre from 12 to 5 p.m. to enjoy wines bearing influences of the Old and New Worlds. However if you'd rather roll with the brew crew than stand in the wine line, there will also be a craft beer garden onsite featuring the creations of local breweries in addition to specialty creations from Outer Banks restaurants. This festival offers you opportunities to broaden your knowledge and skills too. Participate in one of the day's seminars to learn about wine tasting, cultivating your own wine cellar and more. You can purchase your tickets on the event's website. Get yours today before they sell out!
Tacoberfest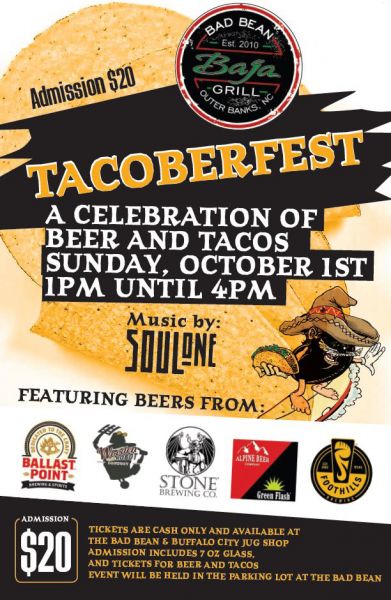 Tacos make everything better. It's simply a universal truth. So you can imagine how merging tacos with Oktoberfest will create a fall event worth attending. But imagine no more – this whimsy becomes reality this weekend at the Bad Bean Baja Grill's Tacoberfest in Kitty Hawk. With admission you gain access to a 7-ounce commemorative glass to fill with your favorite craft beer, all the Bad Bean Baja Grill tacos you could want and time in the company of some pretty great people. SOULone, a local band, keeps the atmosphere laid-back and happy, so what more could you want? Tickets are $20 and you can a purchase yours at the restaurant and Buffalo City Jug Shop. This Outer Banks event is on Sunday, October 1, from 1 to 4 p.m.
Bluegrass Island Festival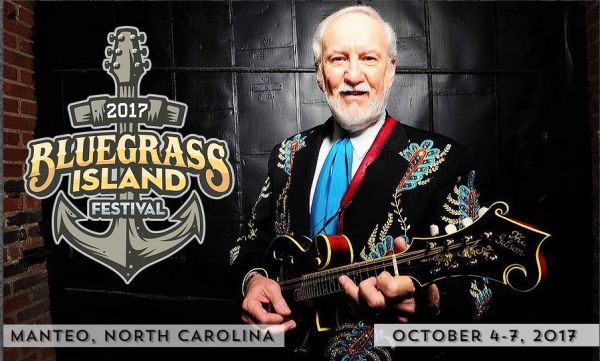 Get ready for the Bluegrass Island Festival's annual return to the Outer Banks! Starting on Wednesday, October 4, you can hear banjo pickin', steel guitars' twang and soulful harmonies filling the air around Roanoke Island Festival Park. This year's lineup includes Rhonda Vincent, Doyle Lawson, Darrell Webb Band and many more. The festival lasts from Wednesday, October 4, to Saturday, October 7. Tickets per day cost $45, or you can get a package for the entire event for $155. And don't miss the event's official kick-off, Pickin' on the Porch, happening Tuesday, October 3, from 6 to 9 p.m. at the Bluegrass Island Trading Co. This event is free to attend. Get your passes to the Bluegrass Island Festival here.
Looking Ahead: OBX History Weekend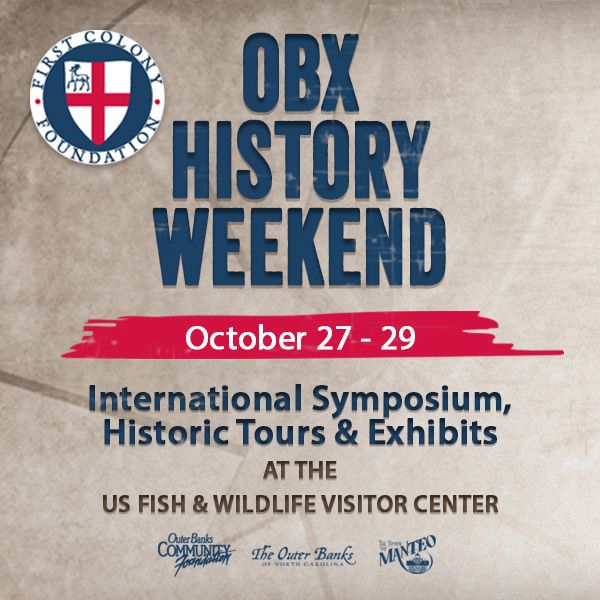 We are officially a month away from the OBX History Weekend, a three-day event dedicated to uncovering and exploring the rich stories embedded in the area's locations and heritage. With renowned speakers from across the country as well as Great Britain, the symposium open to the public discusses recent and current developments in the search for the Lost Colony and the Site X location containing answers to this favorite local mystery. Other activities include walking tours of the archaeological dig, boat tours, air tours of Site X, exhibits and more.
---
Some may argue that the most wonderful time of the year is a couple months away, but I think this season can give it a run for its money. These events are just a sample of the opportunities for fun happening on the Outer Banks this week. If you want to learn more about activities and programs happening during the day, be sure to check out our Daytime events listings. For evening entertainment, including dancing, live music, karaoke and trivia, our Nightlife listings guide you toward every option between Corolla and Ocracoke.