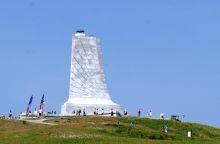 My family's tree-trimming event was slightly unorthodox this year. Instead of decorating to Vince Guaraldi's Charlie Brown Christmas, as is our custom, my kids insisted on an old Cashmere Jungle Lords CD that I unearthed recently. My six-year-old, clad in boxers, hung his ornaments between air-guitar sessions to "Nightmare of the Lost Crescent Rolls" and "Fernando," while my 3-year-old jumbled all the ornament hooks into a big tangly ball and took flying leaps from a bar stool to the sofa. Not what I'd pictured - I kept having flashback memories to the MexEcono days (anyone out there know what I'm talking about??) - but we were together and it was fun. And maybe we've found a new holiday tradition...
With the holidays approaching, families start feeling that itch to be together more. Isn't it magical how we can forget out any little annoyances or grievances about our extended families right around December 1? Love 'em or loathe 'em, families and holidays go together. I am so grateful to be a part of two families that truly enjoy each other's company. I wish everyone could have it that way. * If you're on the Outer Banks this holiday season, here are some great ways to spend your family time together...
First on my mind is lights! * Have you been to the Poulos house on Ocean Acres Drive in Nags Head yet? If you go, don't just ride by on the road. Get out and look around at all the settings and vignettes. Kids love the train and village the best and you certainly can't see that from the road. Be sure to make a donation as you leave. What a generous family for sharing this spectacle every year. (If you don't know where it is, turn west at Pigman's Barbecue in KDH and keep driving until you see it.)...
Next on the light-seeking agenda should be The Elizabethan Gardens. New this year is Winter Lights, an illuminated winter wonderland of lighted features and holiday decorations. I haven't been - YET! - but the word is that it's fabulously festive. This week, Winter Lights can be seen on Thursday, Friday and Saturday from 6 to 9 p.m. each night. Cost is $9 for adults, $7 for youth (ages 6-17) and $4 for children 5 and younger...
Up in Currituck, there's an event going on called Hear the Lights. This one features 50,000 lights synchronized to music. Turn your radio to 107.5 FM, sit in your car and enjoy the show. Here's how to get there: In Grandy, turn of U.S. 158 onto Poplar Branch Road by McDonald's. Take the third right (Woodhouse Drive). Show hours are Sunday through Thursday 5:30 to 9:30 p.m. and Friday and Saturday from 5:30 to 10:30 p.m. through January 2. Donations benefit local charities, and they'll also be accepting nonperishable food donations for the Food Bank of the Albemarle and pet-related supplies for the Currituck Animal Assistance League...
Still more holiday happenings:
On Friday, have Dinner with Santa at The Elizabethan Gardens, including eats by Ortega'z, photos with Santa and a tour of Winter Lights. Dinner seatings are at 6, 7 and 8 p.m. Tickets cost $40 for adults and $25 for children. Call (252) 473-3234 to register...
On Wednesday, head to Outer Banks Brewing Station for the 2nd Annual Santa and the Train event to benefit Children at Play Museum in Kitty Hawk. * Ride the Pony Express, get a picture taken with Santa and enjoy arts and crafts and hot cocoa and eats. Tickets cost $5 at the door, and times are from 3:30 to 6:30 p.m...
On Saturday and Sunday, Wrangler Farms in Grandy is hosting Christmas at the Farm. This top-notch working horse farm will feature a jingle bell wagon, pony rides, "Misfit" the miniature horse, craft making, baked goods, vendors, caroling, a bow and arrow turkey shoot, story time with Mrs. Claus and a visit from Santa. It's from 10 a.m. to 4 p.m. both days with Santa visiting from 12:30 to 3 on Saturday and noon to 3 on Sunday. Admission is free...
On Sunday, head to Manteo for the Candy Bomber at the Dare County Regional Airport. Santa arrives at 1:30 p.m. and the Candy Drop (from an airplane) is at 2 p.m...
It's rather cold, so if you decide to hunker down and spend some time indoors, click here to see a website that lists all of the upcoming holiday shows and movies coming on TV over the next week. Sadly, if you missed the cartoon version of How the Grinch Stole Christmas, it's too late. We missed it too...
Friday is December 17 and that means it is the 107th anniversary of the Wright brothers' first flight. The Wright Brothers National Memorial will be celebrating all day, and admission is free. The main ceremony starts outdoors at 8:30 a.m. with the placing of the wreaths. The formal program begins at 9 a.m. inside the First Flight Pavilion. The annual Fly Over Tribute to the Wright Brothers begins at 10:35 a.m. - the document exact time of the Wrights' first flight. It's always cold but always inspiring to attend this event. Call (252) 441-7430 for info...
On a related note, the dedication of a new pylon at the Monument to a Century of Flight will take place on Friday. The new pylon is dedicated to Women in Aviation. This event begins at 3 p.m. at the Hilton Garden Inn in Kitty Hawk and boasts an impressive list of speakers. The event will then move across the street for the pylon dedication at the monument (next to the Outer Banks Visitors Center at MP 1)...
Those who need yet another reason to indulge over the holidays should hop on the bus for the 2010 Holiday Pub Crawl. Hit seven of the hottest bars on the Outer Banks in a chauffeured limo/bus, plus enjoy drink specials at the bars AND an OBX Pub Crawl souvenir. It starts at Mulligan's in Nags Head. Cost is $30 in advance or $35 at the door. Of course, you have to be age 21. Call (252) 449-5437 to join in...
Speaking of drinking, did you hear that southern Hatteras Island (Buxton, Frisco and Hatteras Village) passed a vote allowing Liquor by the Drink? Restaurants in those villages can now sell liquor. Believe it or not, that's kind of big news around here...
Another special nightlife event this week is the YAM JAM at Outer Banks Brewing Station. Five bands (Mojo Collins, Ty Fleming, Dizz, Fish Lips and more) are playing to benefit the Angel Tree. Bring a new unwrapped toy (worth $5 to $10) or make a cash donation. Santa will be there so bring the kids and your camera. It's from 5 to 11:30 p.m...
By the way, if you're worried about what your kids will do next week since they don't have school, consider registering now for a day camp. The Aquarium, the YMCA and 4-H are having day camps during the holiday season. Call (252) 473-3494 for the Aquarium, (252) 448-8897 for the Y and (252) 473-4290 for 4-H (in Kill Devil Hills). * Also, The Elizabethan Gardens' Kids' Craft Day is not until next Tuesday (21st) but you might want to register this week. Craft Day, from 10 a.m. to 2 p.m., includes arts and crafts activity, healthy snacks, story time and a stroll through the gardens. Space is limited to 30 kids. Cost is $20...
Keep looking around the site. There's WAY more to do listed in the By Day and By Night sections, and I've found some great shopping deals in the Shopping, Restaurant Specials and Coupons sections...
Signing off now. I think I'll go rearrange the ornaments on my tree. For some reason they're all hanging on the low branches...