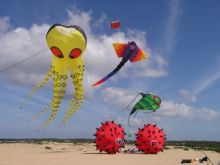 The Outer Banks' fall events scene took a hit for a few years due to the pandemic, but this season it's full on. The events are stacked up starting this Labor Day weekend and running through the dreamy days of fall. Whether you love surf contests, athletic events, car cruise-ins or beer festivals, make sure your Outer Banks fall plans include one or more of these fun events.
WRV Outer Banks Pro
August 31 to September 5
Jennette's Pier, Nags Head
Top-rated surfers from around the globe compete daily from 7 a.m. to around 4 p.m. Watch from the beach or pier, visit the vendors and soak up the scene.
Outer Banks Kite Festival
September 9 to 11
Jockey's Ridge State Park, Nags Head
Kitty Hawk Kites flies massive kites over the sand dunes, and there are also stunt-kite performances, kite-flying to music, lessons and more.
Day at the Docks
September 16 and 17
Hatteras Village docks
It's been a few years since this Hatteras Island community was festival was held, and everyone is thrilled that it's back. Friday night features a Seafood Under the Stars Dinner. The main event on Saturday features demonstrations, vendors, competitions, organizations, food and music that honors the Hatteras Village commercial and recreational fishing lifestyle. There's also a 5K, a youth fishing tournament, a chowder cookoff, a Seafood Taco Truck Throwdown and, as always, the Blessing of the Fleet.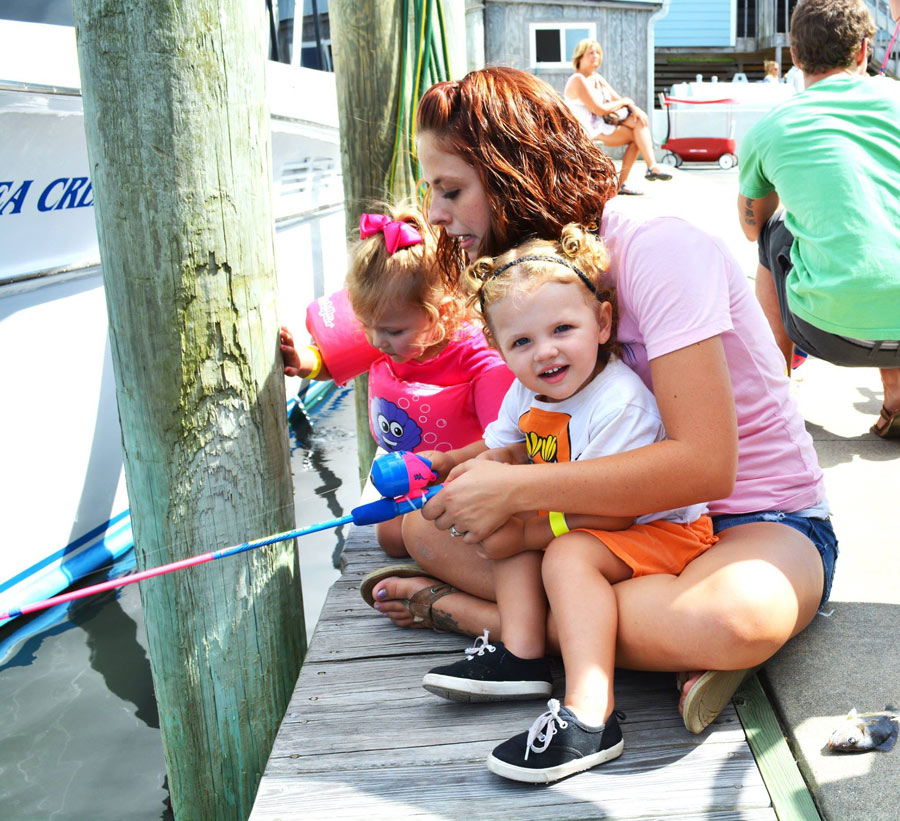 Day at the Docks is a family-friendly event that honors the fishing heritage of Hatteras village.
OBX Pridefest
September 16 to 18
Roanoke Island Festival Park, Manteo
The Outer Banks' only gay pride festival is now in its 11th year. The three-day festival is full of events for the all LGBTQ folks and their supporters and friends. The main event on Saturday includes live bands, craft beers, wines, local restaurants, vendors, entertainers and more at Roanoke Island Festival Park.
Outer Banks Triathlon
September 17
Old Swimming Hole, Roanoke Island
Swim, bike and run on the scenic north end of Roanoke Island. The swim is held in Croatan Sound behind the North Carolina Aquarium. Both Olympic and sprint distances are offered.
Sumospeed Beach Bash
September 17
Soundside Event Site, Nags Head
This car show features vehicles galore, music, food trucks, local vendors and raffles.
ESA Easterns Surfing Championships
September 18 to 24
Jennette's Pier, Nags Head
The largest amateur surfing organization in the world, ESA, hosts its season grand finale, drawing surfers from all along the East Coast. Watch from the pier or beach.
Surfalorus
September 18 to 21
Jennette's Pier, Nags Head
Surfalorus is a film festival showing all the year's hottest surf films and ocean documentaries. It's a celebration of marine culture sponsored by Cucalorus film festival and Dare County Arts Council.
Crabdaddy Festival
September 24
Sanctuary Vineyards, Jarvisburg
Steamed crabs, a fish fry, barbecue, three live bands, lots of wine, grape stomping, hayrides — it all adds up to a fabulous day in the vineyards.
Garage Band Charities Cruise-In
October 1
Soundside Event Site, Nags Head
This is a cruise-in car show with static displays, special events, games, food, family fun and more.
Duck Jazz Festival offers a full day of free live music in Duck Town Park.
Duck Jazz Festival
October 8 and 9
Duck Town Park, Duck
Featuring some of the top names in jazz, the main event on Sunday, October 9 is nonticketed and free. Bring a lawn chair or blanket plus a cooler and kick back on the lawn. Other events happen around town the day before the main event.
Outer Banks Seafood Festival
October 15
Soundside Event Site, Nags Head
The festival is a fun and education experience honor and celebrating the area's seafood heritage. It's all about the seafood, which is prepared by local restaurants, but there's also music, beverages, educational displays, arts and crafts, and more.
Bluegrass Island Festival
October 20 to 22
Roanoke Island Festival Park, Manteo
Some of the biggest names in bluegrass perform in this beautiful waterfront setting. Three days of music plus food, beverages, vendors and more.
Wings Over Water Wildlife Festival
October 18 to 23
Various locations
Sign up for birding, paddling, photography, art and natural history programs in some of the Outer Banks' most wild and beautiful places.
OBX Wind Competition
October 22 to 29
OceanAir Sports, Avon
This is one the largest windsurfing events in the country. Windsurfers of all levels gather for races and challenges and events all week long.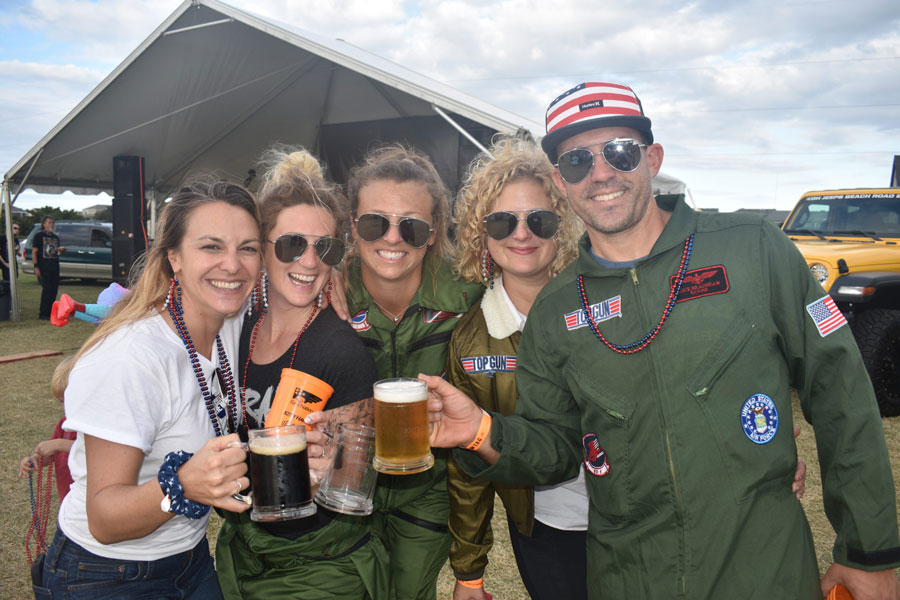 Outer Banks Brewtag is a celebration of flight and beer in support of the Rogallo Foundation.
Outer Banks Brewtag
October 22
Soundside Event Site, Nags Head
Hosted by Rogallo Foundation, this event is a celebration of flight and beer. Teams compete to see you can launch and fly an empty 1/6 keg barrel the farthest. Local craft beers, food and kid-friendly activities make it the perfect day.
Blackbeard's Pirate Jamboree
October 28 and 29
Ocracoke village
Ocracoke celebrates its unique pirate history with a weekend full of family-friendly events. There's a reenactment of Blackbeard's last battle, living history exhibits, music, vendors and a march to Springers Point with a cannon salute.
Outer Banks Marathon
November 12 and 13
Kill Devil Hills and Kitty Hawk
The weekend includes a 5K, a 6K, a half-marathon and a marathon in some of the most beautiful locations on the Outer Banks.
Festival Latino de Ocracoke
December 2 and 3
Ocracoke village
The festival honors the island's vibrant Latino community with authentic food, traditional dances and music, games, crafts and fun for all ages.
Believe it or not, that's not all of the upcoming events this fall. For more information about any or these events or see what else is on the calendar, visit our Daytime and Nightlife pages.