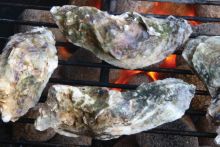 Wow, is it really already February? Even though this is technically the shortest month, many of us consider February the longest month. But why is that? I've always had a buried affection toward these underrated 28 (and sometimes 29) days. For starters, it's more likely to snow in February than in any other winter month. You get to wear cute knitted scarves and hats. Valentine's Day means that chocolate is available in abundance. And the chilly temperatures and blustery winds make it the perfect setting for curling up with a cup of tea and warm cookie fresh from the oven. Really, what's to dislike? In addition to including the week's activities, this week's blog highlights February's upcoming events to hopefully make this month a little easier for you.
Super Bowl 51 Party
Another plus of February? The Super Bowl! Even if you're not a big sports person, it's still fun to go to all of those Super Bowl parties, cheer with friends and eat scrumptious game day appetizers. Plus, there's nothing that tops those commercials! You'll find your share of Super Bowl parties happening this Sunday, and the Outer Banks Brewing Station in Kill Devil Hills should definitely be a stop on your list. Their Super Bowl 51 Party pulls out the stops. Watch the game on their big screen TVs as you cheer on your team in the company of friends. Or, you know, cower in the corner as the surrounding mob cheers on the obviously wrong team. Bless their hearts. To sweeten the event the Brewing Station will be offering half off on menu items plus specials starting at 5 p.m. The event begins at 3 p.m. because if you're going to do a Super Bowl Party, you have to do it right, which means including the Puppy Bowl. Football, food, friends, fluffy puppies – this is a party you won't want to miss.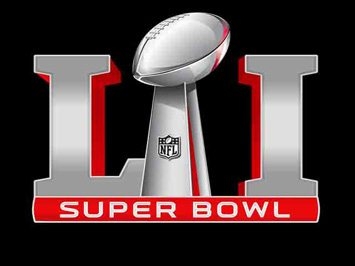 Super Bowl Party at Kelly's
But why go to one Super Bowl Party when you can go to two? Kelly's Restaurant and Tavern in Nags Head is bringing together football fanatics and the community with their Super Bowl party that benefits the Dare County High School Senior Scholarship Fund and The Room at the Inn. In addition to watching the game on the countless screens lining the tavern ceiling, you can also enjoy the reserve raffle tickets and door prizes. No matter your team, everyone can feel like a winner. And the all-you-can-eat buffet ensures that you'll get your fill of game day food with a gourmet twist. This event is from 5:45 to 9 p.m. You can get tickets for the buffet and raffle for $50 or just the buffet for $25.
Burger and BBQ Night at Steamers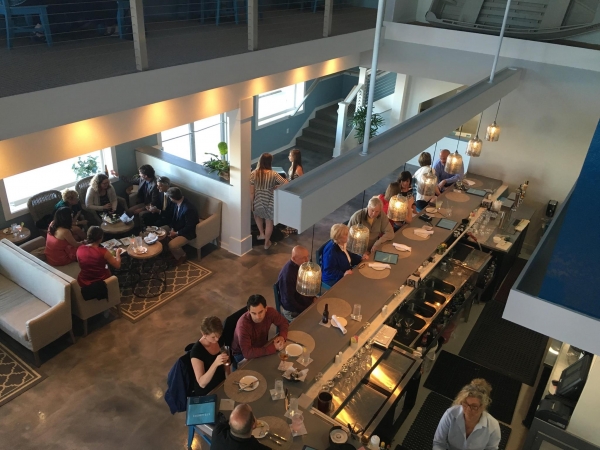 Warm up those long and chilly winter nights with companionship and delicious hot grub, specifically hamburgers and barbecue. Steamers restaurant in Southern Shores is bringing cozy vibes to diners every Thursday this winter with their Burger and BBQ Nights with live music from local Steve Hauser. This restaurant's event features their Angus burgers and a barbecue special from 6 to 9 p.m. And while you dig in to that medium-rare burger or tangy North Carolina barbecue, kick back and listen to Steve's acoustic tunes. This event brings you into a space filled with good friends, good food and good music — why miss out?
Upcoming February Events:
Frank Stick Memorial Art Show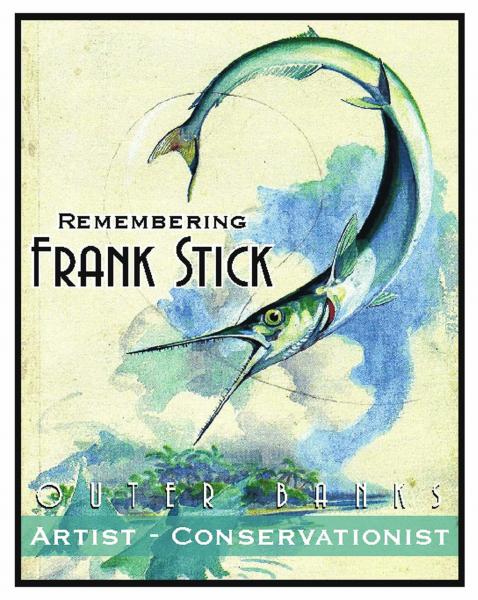 The 39th Frank Stick Memorial Art Show will be open throughout this month. Don't worry if you missed the opening reception last week — you can still come to the Dare County Arts Council Gallery to marvel at the exhibit. With media ranging from paintings, drawings, sculptures, metals, fiber, woodwork, textiles to more, you'll be surrounded by the best and brightest of the Outer Banks' arts community. The exhibit is free and open to the public. This show is held annually in memory of local preservationist and artist, Frank Stick.
Stumpy Point Oyster Feast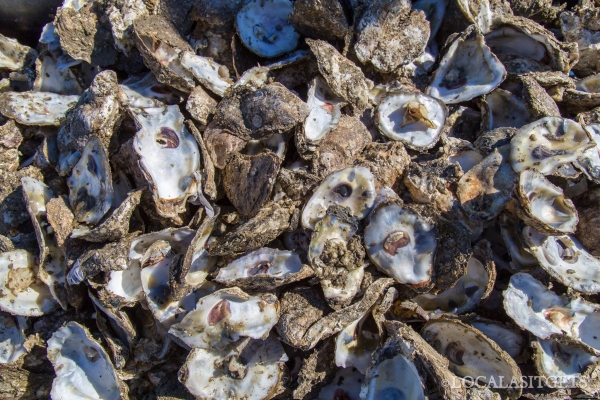 Oyster roasts are some of the best parts of winter, and you're invited to a region-wide affair: the 32nd Annual Stumpy Point Oyster Feast. Turn a typical February day into a celebration with friends, family, homemade desserts and your favorite bivalve. Enjoy your oysters steamed or fried, accompanied with coleslaw, baked beans, potatoes and hush puppies. Not an oyster person? Don't let that stop you; there will also be fried fish. The Stumpy Point Oyster Feast is open to all, and the proceeds benefit needy family members in the community. This event will be held at the Stumpy Point Community Building on Saturday, February 11th. Tickets for adults are $30 and $15 for children 12 and younger.
March of Dimes Outer Banks Signature Chefs Auction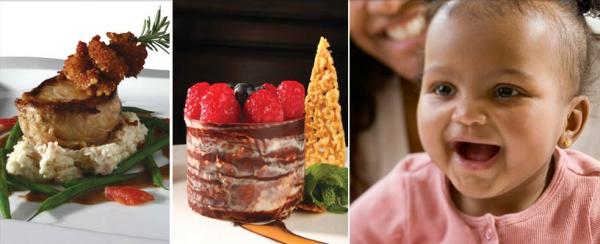 One event that never fails to jazz up February is the annual March of Dime Signature Chefs Auction. Break out your black tie or gala finery as you sample the offerings from some of the Outer Banks' best restaurants. From the moment you arrive at Duck Woods Country Club in Southern Shores, you'll be immersed in a world of flavors and culinary creativity. This year's selection of tastings will be provided by chefs from Aqua Restaurant & Spa, Beachside Bistro, Black Pelican, Cravings, Eastside Restaurant, Duck Woods Country Club, Mike Dianna's Grill Room, Ocean Boulevard & Martini Bar, Red Sky Café, Sanderling, the Saltbox Café and Stripers Bar and Grille. A silent auction will take place first followed by the Live Auction and Fund the Mission segment of the event, accompanied by dessert and champagne. The event's sophistication, delicacies and unique auction packages all benefit babies and their mothers. The Signature Chefs Auction takes place on Sunday, February 26th, starting at 5:30 p.m. Visit the event's website to purchase your tickets.
---
How can you not be excited about February with this excellent collection of activities on the horizon (not to mention a good few happening this very week)? I'll try to keep your spirits up in the face of the winter blues as we take this month one week at a time. To learn more about tours and exhibits happening this week, check out our Daytime Events listing. And keep your evenings entertaining and fun filled with the help of our Nightlife listing.