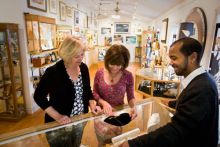 Can you believe that there are less than two weeks until Christmas and Hanukkah? The holiday season is whizzing by, and if you're anything like me, it feels like there's too much to do in too little time (and I respectfully tip my Santa hat in the direction of anyone who has it all together). With only so many shopping days left, this week's blog is taking a different approach: Instead of directing you to the fantastic array of Daytime and Nightlife events, this week is dedicated to finding the stores with events and sales that'll ease your Christmas shopping endeavors. Below you'll find places and businesses with end-of-year sales, opportunities to find that perfect present and reminders of how much fun present shopping really is.
Muzzie's Fine Jewelry and Gifts' Special Christmas Sale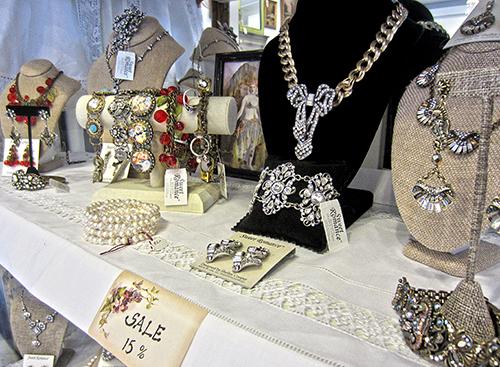 Trying to place a classy trinket or charm under the tree for the special women in your life? Look no further than Muzzie's Fine Jewelry & Gift in downtown Manteo. Their Special Christmas Sale is happening now. With their sales and deals Muzzie's will help you find gifts ranging from sparkly stocking-stuffers to antique pieces of jewelry that are sure to be treasured by the lucky recipient. This shop is open on Wednesday through Saturday and Monday. After your visit to Muzzie's, be sure to check out the nearby shops in downtown Manteo. They'll help you find gifts for everyone on your Christmas list.
20% Off at Birthday Suits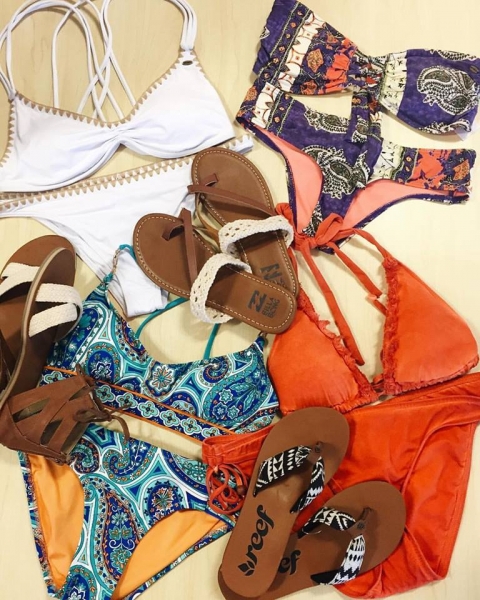 Just because summer is half a year away doesn't mean you can't go ahead and start planning! Get the beach lovers in your life outfitted for next season with the help of Birthday Suits. With bargains on kids' swimwear, women's swimwear and shoes, everyone will be ready to hit the beach in style. Brands like Volcom, Billabong and Roxy have you covered whether you're planning on diving into a pool, catching a wave or need a new pair of water shoes for your next kayaking trip. You'll snag these deals at any Birthday Suits location (in Corolla, Duck and Kill Devil Hills) Monday through Sunday.
The Foxy Flamingo's Christmas Open House and Trunk Show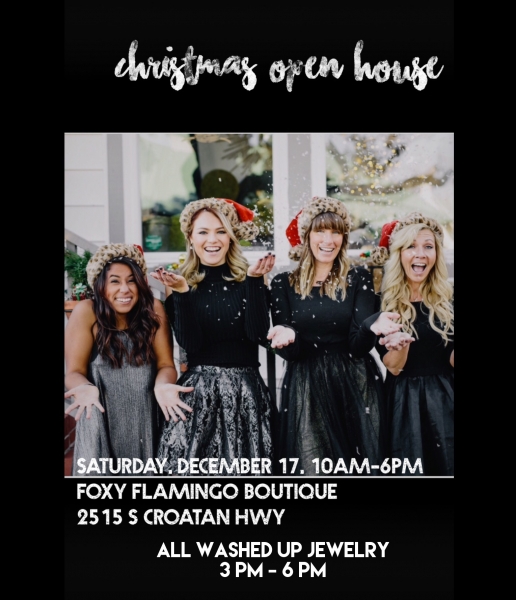 Take advantage of the weekend before Christmas shopping at the Foxy Flamingo Boutique in Kitty Hawk. You're invited to admire and gift their best clothes and accessories of the holiday season at the Christmas Open House this Saturday. That cute cardigan for mom and the colorfully printed tote for your friend make great gifts. In addition to their open house, the Foxy Flamingo is also having an All Washed Up Jewelry Trunk Show. This trunk show is more like a treasure chest of the eye-catching jewelry, and the employees are ready to help you pick out pieces that'll make for perfect presents. The Christmas Open House is from 10 a.m. until 6 p.m., and the Trunk Show is from 3 until 6 p.m.
TW's Bait and Tackle Reel Blowout Sale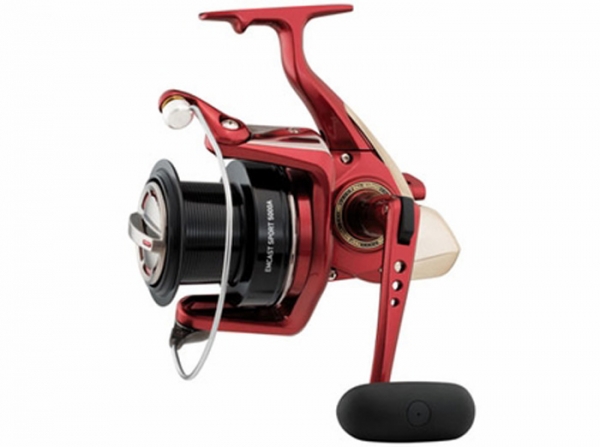 Looking for a present for the angler in your life? TW's Bait and Tackle is here to help with their Reel Blowout Sale. Whatever type of fishing the object of your affections enjoys, TW's Bait and Tackle has you covered with reduced prices on trolling reels, fly reels, level wind reels and so many more. If you like the experience of venturing out and hand picking the perfect gift, just head to the shop's Nags Head location, or you can order online if you find yourself pressed for time. Supplies are limited, and TW's Bait and Tackle recommends calling the store, (252) 441-4807, after placing an order to verify an item's availability. Once you secure the gift, just think of all the puns you can put on the card, like I think you're a REEL catch or something equally eye-roll worthy.
Spry Creek Home Accents's End of Season Sale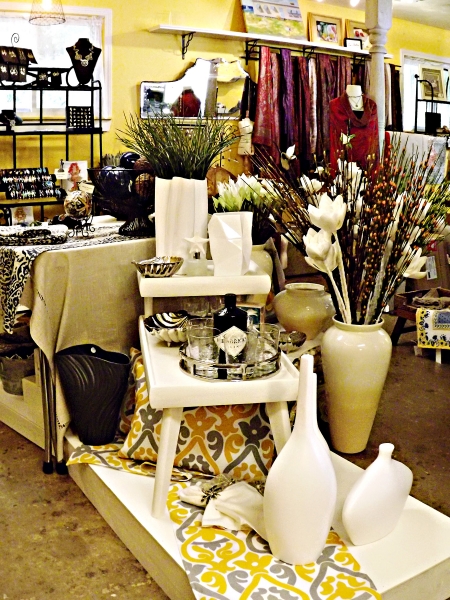 With New Year's right around the corner, grab the last of this year's finest home décor at Spry Creek Home Accents's End of Season Sale. This storewide sale lets you pick gifts from their selection of throw pillows, vases, rugs, pictures and so much more. The best part about giving such a gift is that people place it in their homes and every time they look at it, fond memories of you flood their minds. That's the best present of all, right? The shop's not just limited to home furnishings – you'll find jewelry and other clothing accessories as well. Spry Creek Home Accents is located in Corolla, and you can take advantage of their End of Season Sale on Wednesdays through Saturdays until the year's end.
Kitty Hawk Kites 40th Anniversary Gifts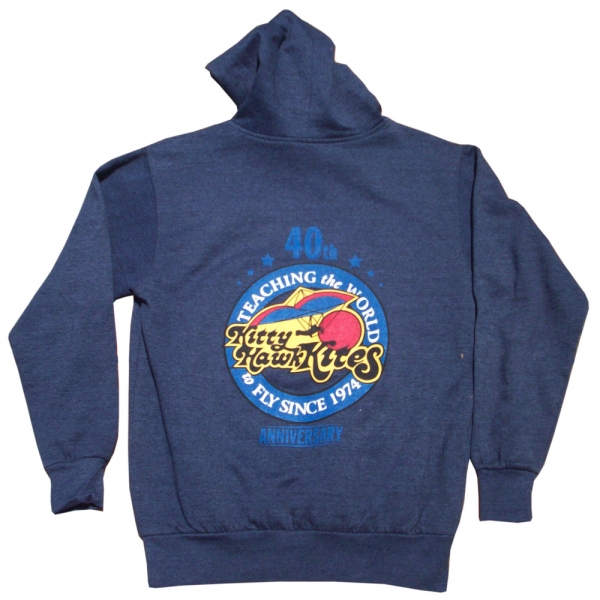 Give someone a truly one of a kind gift from a classic Outer Banks institution, Kitty Hawk Kites. Still celebrating their recent 40th anniversary, Kitty Hawk Kites is featuring deals on commemorative pins, shirts, sweatshirts, jackets, stuffed animals and more. And while you're stocking up on these gifts, be sure to check out the other items on sale. A festive kite or yard decoration can brighten up any cold and gray winter day.
---
Hopefully this has made your future shopping trip a little more manageable. For an added bonus on your shopping trip this holiday season, be sure to check out our Coupons listing. They'll help you snag some extra sales and deals at local shops.